Doyen Sports wins legal dispute with Sporting Lisbon over compensation claim for transfer of Marcos Rojo
The controversial company claims the ruling vindicates it's opinion that third party ownership 'can be a safe, accessible tool for clubs to bring in top talent'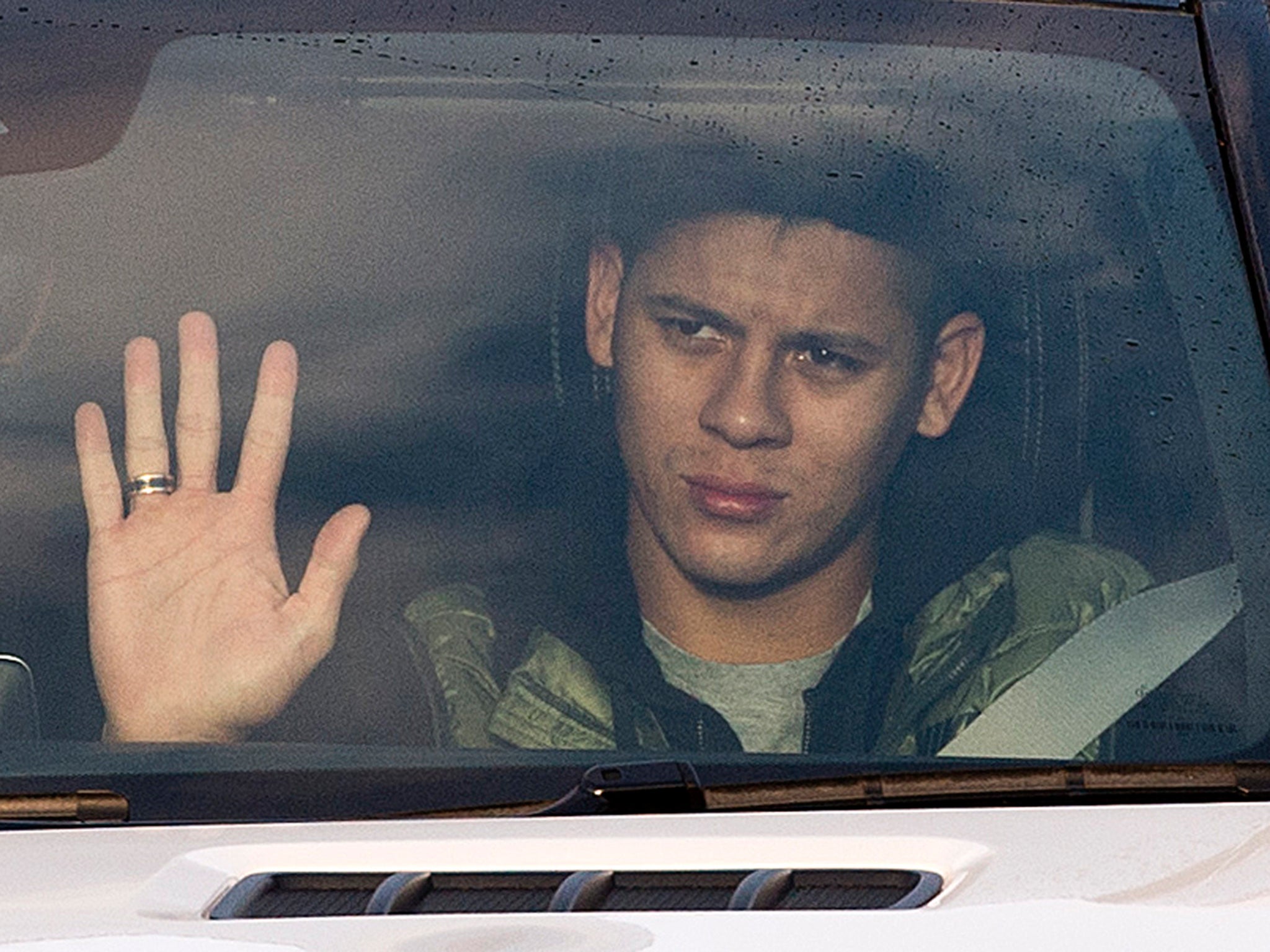 A controversial company behind some of the world's major football transfer deals says a key legal decision by sport's "supreme court" completely vindicates them.
Doyen Sports, the company behind multi-million pound transfers of Marcos Rojo to Manchester United as well as Manchester City's £42m transfer of Eliaquim Mangala, won a legal dispute with one of Portugal's leading clubs Sporting Lisbon in the Court of Arbitration for Sport (CAS).
The row was over Doyen's right to compensation over Argentinian international Rojo's transfer from Sporting to Old Trafford in 2014.
Sporting Lisbon president Bruno de Carvalho challenged Doyen's "third-party ownership" of Rojo and the alleged share of the transfer fee the company claimed from the transfer, which Sporting had refused to pay.
The Court of Arbitration for Sport (CAS), the so-called Supreme Court of Sporting disputes, ordered Sporting to pay Doyen a total of £12.5m, plus 75 per cent of any transfer fee over £17m if Rojo is sold by Manchester United.
"Having heard the arguments of both sides, CAS rejected every single claim presented by Sporting, completely vindicating the position of Doyen," a company statement said.
The company, whose true ownership is unclear, said the CAS decision "ratified" the "validity and integrity" of Doyen's activities in football.
"Every deal we do contractually ensures that clubs have control of their own transfer policy, and that players have the final say on where they want to play, especially as the player is not part of the contract. We don't own anybody and that's the major difference between TPO (Third Party Ownership) and the business model we defend: TPI (Third Party Investment)," the company said.
Fifa has banned third-party ownership of players because of the risk to the integrity of the game - effectively turning it into a money-making business. The company is legally challenging Fifa's ruling.
According to analysts Doyen, which has offices in London and Silema, Malta, has become a key source of funding for cash-strapped football clubs. The investors pay teams for trading rights to select players, betting that the player's trade value will rise. If that happens, the Doyen investors realise a profit when the player is transferred to the next team.
In a statement the company said the CAS decision also "serves to reinforce the reputation of Doyen Sports and those who work for it."
"In a transparent and regulated environment TPI can be a safe, accessible tool for clubs to bring top talent, improving their competitiveness on the main stages of world football. We don't want to live in a world where only rich clubs can win trophies," Doyen Sport chief executive Neilo Lucas said
Manchester United: Players linked with transfers
Show all 23
The Portuguese club confirmed the judgement against them and said they will appeal.
Doyen insists it "far more than an investment fund." It describes itself as "a 360 degree sports industry agency representing players, providing consultancy for numerous clubs on the transfer market as well as developing marketing and commercial strategies for some of the world's most famous athletes." Doyen act for Barcelona and Brazil star Neymar on global image rights.
Despite the CAS judgement Doyen remains a controversial company in football. Earlier this month the Dutch football association banned FC Twente from European competitions for three years for misleading them about a deal to sell player transfer fee rights to an outside investor.
The Dutch club's chairman resigned after leaked documents including an agreement between Twente and Doyen appeared to give the firm influence over its transfer policy – something banned by Fifa before the complete TPO ban commenced.
The Royal Netherlands Football Association judged FC Twente to have breached that rule after it was revealed they had sold transfer fee rights for seven of their players to Doyen Sports Investments.
The company insists it does not influence club's transfer policy.
Join our commenting forum
Join thought-provoking conversations, follow other Independent readers and see their replies