Egyptian court demanding death sentence for 11 fans accused of causing Port Said stadium disaster that killed more than 70 people
Permission has been asked, the decision is not yet final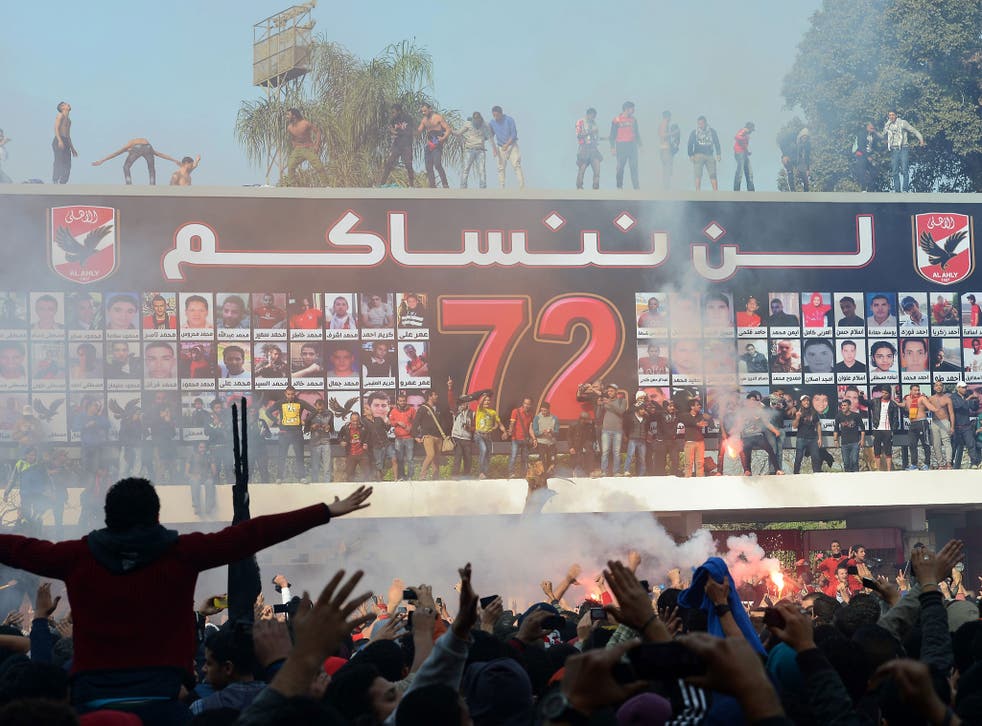 A court in Egypt has has asked permission to impose the death sentence on 11 football fans accused of murder in the Port Said stadium disaster.
The 11 Al-Masry fans were prosecuted in a televised session on Sunday, with the court asking Egpyt's Grand Mufti - the highest official of religious law who has non-binding referral powers - permission to impose the death sentece.
The sentence could be imposed at a later court hearing on 30 May. The final legal step for both the prosecution and defendants would be a challenge before the Cassation Court.
The disaster on 1 February, 2012, occurred during the ousting of former President Hosni Mubarak and ended in at least 72 people being killed and more than 1,00 injured.
In January 2013, 21 men were sentenced to death but the verdict was overturned and a retrial ordered. Several officials and police staff have also been prosecuted but so far none have been handed the death sentence.
Additional reporting from Reuters
Register for free to continue reading
Registration is a free and easy way to support our truly independent journalism
By registering, you will also enjoy limited access to Premium articles, exclusive newsletters, commenting, and virtual events with our leading journalists
Already have an account? sign in