England and Scotland likely to avoid points deduction for wearing poppies
Precedent is on the side of the home nations who are likely to be fined instead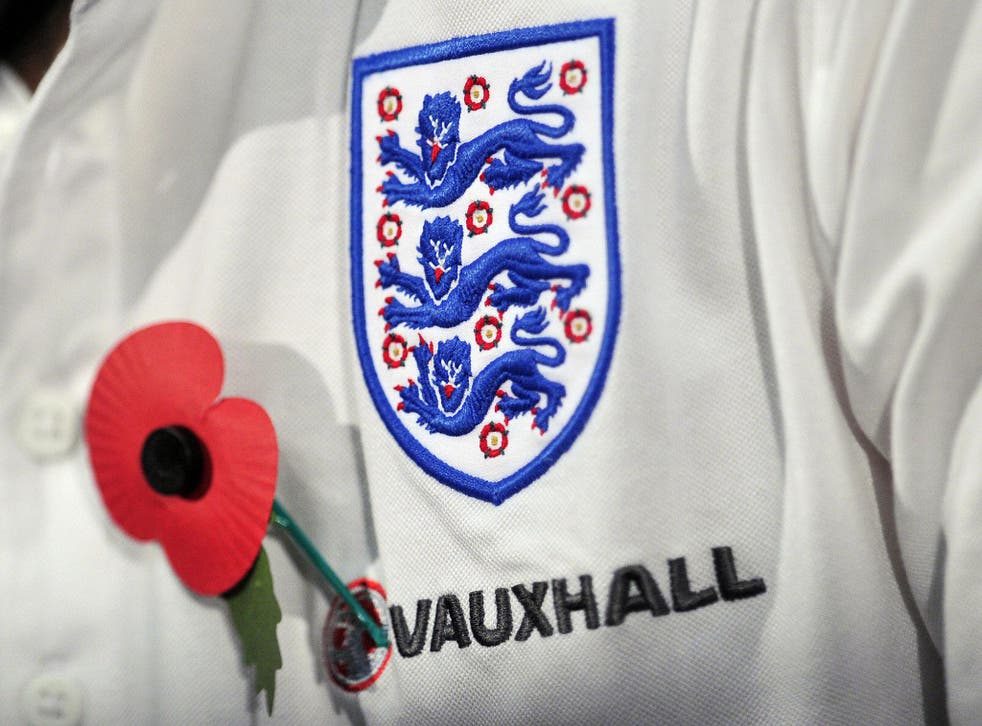 England and Scotland are unlikely to be hit with a points deduction for flouting Fifa rules and wearing armbands adorned with poppies when the teams play next week.
The Football Association has struggled to get any clarification from the governing body on what the sanction might be for a flagrant breach of rule 4, paragraph 4, despite several days spent seeking guidance. But a points deduction seems highly unlikely – especially since the English national team were actually permitted to wear similar armbands featuring poppies for a game ahead of Armistice Day in 2011 against Spain.
If England and Scotland challenged any poppy sanctions with the Court of Arbitration for Sport, they could have a strong chance of winning the case, citing that precedent.
Fifa's tougher stance seems to stem in part from a change in personnel since 2011, with president and Gianni Infantino and Senegalese secretary general Fatma Samba Diouf Samoura looking for consistency. But the governing body is still likely to impose a fine.
"It is not really my ambition to punish anybody," Samoura said at Wembley ahead of a meeting of the International Football Association Board, which features the English and Scottish FAs. "They [the FA and SFA] just have to recognize themselves that they are part of the rules of the game and they should be ready to face any kind of sanctions. They know better than me because they made the law."
The FA did, indeed, propose the law outlawing "political, religious or personal slogans" on "equipment". It also inadvertently contributed to this week's saga by checking with Fifa that wearing armbands was acceptable – thinking they would say "yes".
Theresa May: Fifa ban on poppies outrageous
The FA thought it was doing the right thing when, as one of the guardians of the laws of the game as a member of the International Football Association Board, it made that check call several weeks ago. But the response from Fifa was negative. In hindsight, the FA might reflect that just going ahead with the poppy armbands without checking with Fifa could have been wiser.
The Arsenal manager Arsene Wenger said on Thursday that Fifa was "wrong" to get involved . "By wanting to be too politically correct you can go sometimes against tradition," he said. "In this case, I think that is part of the English culture that I love. They respect tradition and they respect people who have given their life for the country."
Join our new commenting forum
Join thought-provoking conversations, follow other Independent readers and see their replies