FA Cup rights deal relinquished by betting companies after 'very angry' government calls for action
Betting and Gaming Council issues statement to allow FA Cup broadcast to be shown for free following pressure from sports minister Nigel Adams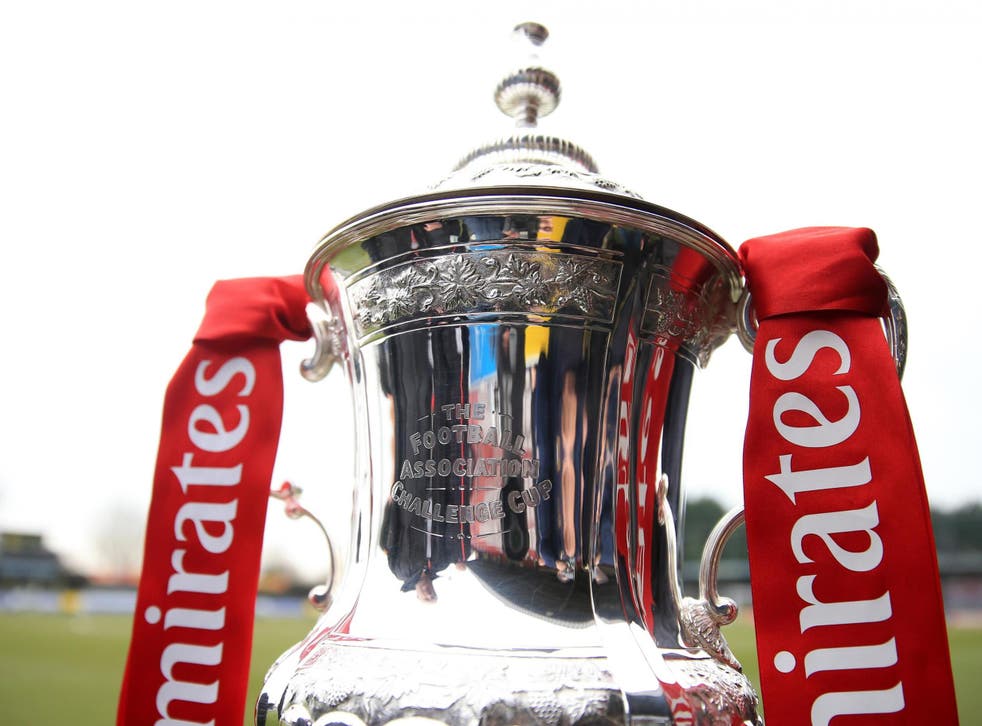 Betting companies have agreed to relinquish their exclusive rights to broadcast FA Cup matches following the backlash to the number of third round games that were shown last weekend at the same time as the Football Association's mental health campaign.
The FA faced heavy criticism after it emerged this week that 23 FA Cup third round ties were shown on the Bet365 website, compared to two on the free-to-air BBC and four more on subscription-based BT Sport.
Customers had to either create a new account with at least a £5 deposit or stake a bet of the same fee on the match within 24 hours of kick-off to enable access to the live coverage, but a statement issued by the Betting and Gaming Council on Thursday afternoon – which has been backed by Bet365, GVC, Flutter, William Hill and Kindred that all held the streaming rights through their agreement with IMG – that stated their happiness for live broadcasts to be screened elsewhere for free.
The statement read: "Our members did not seek exclusivity for the rights to screen FA Cup games.
"They are therefore happy for IMG to offer the rights to screen these games to the Football Association or another appropriate body so that the games can be viewed for free by the public with immediate effect."
RATINGS: Arsenal vs Leeds

Show all 22
The move was welcomed by the sports minister Nigel Adams, who encouraged the FA to now take action to ensure the situation is addressed immediately.
"I welcome this statement by @BetGameCouncil following my remarks in the Commons this morning. It's now over to FA & IMG to ensure that fans can view these FA Cup games without needing to register for or to place a bet."
The agreement, which was reached between the FA and IMG in January 2017, was described by Conservative MP Damian Collins as "worse than grubby" as politicians put pressure on the governing body to immediately address the agreement. The FA were locked into the deal until the end of the 2023/24 season, but the move by the Betting and Gaming Council allows them to take action without fear of breaching their deal.
Adams had previously expressed his anger with the controversy given that it emerged on the same weekend as when the FA delayed all games by a minute to raise awareness of their 'Heads Up' campaign, encouraging all fans – and in particular young men – to take the time to think about their own mental health wellness.
"I have spoken to the FA," said Adams, with the Prime Minister Boris Johnson also addressing the matter in the House of Commons on Thursday. "The Prime Minister has made his views very clear.
"(The FA is) also looking at all options to see if this current deal can be restricted.
"We're very angry as a government as well with this arrangement, especially on a weekend when the FA very worthily had the Heads Up mental health campaign," Adams said in response to an urgent question in the House of Commons from Labour MP Carolyn Harris.
"We have asked the FA to look at this current deal, see what opportunities there are to rescind this particular element of the deal, and I will be meeting with the FA next week.
"It's absolutely right that the FA - [and] all sporting bodies who have links with sponsors across all sectors - need to be very mindful of impact that such deals have on vulnerable people."
As well as Bet365, six other leading bookmakers were able to broadcast FA Cup action at the weekend, which were Betfair, William Hill, Coral, Ladrbokes, Unibet and Paddy Power, which were purchased via agency firm IMG.
"I have a number of commitments from the FA in this regard," Adams added. "They will not be renewing this deal when it comes up. They're also looking at all options to see if this current deal can be restricted.
"I would urge all other sporting bodies to look at their broadcast agreements."
He added: "It is absolutely right that the FA act urgently on this.
"They are - it's fair to say from the conversation I had this morning - more than embarrassed from this situation and we will be making it very clear when we have a face-to-face meeting with them next week what steps we expect them to take next."
Register for free to continue reading
Registration is a free and easy way to support our truly independent journalism
By registering, you will also enjoy limited access to Premium articles, exclusive newsletters, commenting, and virtual events with our leading journalists
Already have an account? sign in
Register for free to continue reading
Registration is a free and easy way to support our truly independent journalism
By registering, you will also enjoy limited access to Premium articles, exclusive newsletters, commenting, and virtual events with our leading journalists
Already have an account? sign in
Join our new commenting forum
Join thought-provoking conversations, follow other Independent readers and see their replies