Greg Clarke challenges government to accept 'once in a generation' FA reforms
The FA chairman wants both the organisation's board and its council to be smaller, tighter and more representative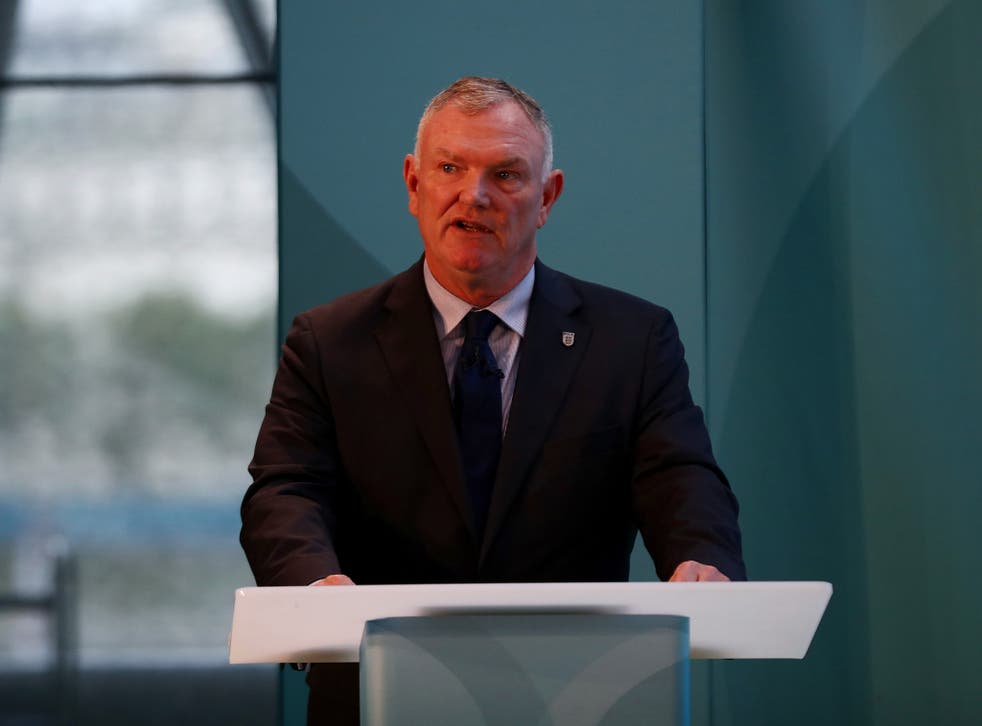 The Football Association's proposed governance reforms were slammed last night as a "sham" by Kick It Out last night for not including a specific minimum number of ethnic minority representatives. FA chairman Greg Clarke revealed his plans on Monday morning, insisting that he was "committed to ethnic and gender diversity" even if he could not show exactly how he would achieve it.
The new FA council will have new black and ethnic minority (BAME) representation although the FA board will have no specific requirement, because no such requirement is specified in the Sport England governance code. There is a requirement for gender diversity, leading to a three-women requirement on the reformed 10-person FA boad.
Kick it Out chairman Lord Herman Ouseley warned that he had "no confidence" in Clarke's "sham" proposals because they had no specific criteria for new BAME members of reformed FA board and council. Clarke admitted on Monday morning that he could not "break down exactly how" he was going to improve ethnic diversity on the FA board and council, despite having a clear target of three women on the new FA board.
Lord Ouseley said that the Clarke reforms had been drawn up to please Sport England and the government, rather than to solve problems of inequality. "These long-overdue reforms will not satisfy minority groups," he said. "It seems likely that The FA's board will be redesigned but without proper representation of minority groups. I would not trust these bodies to fully deliver transparent practices and the changes are likely to be a sham."
"All the historical evidence suggests this, so I have no confidence in the proposals. I know that all minority groups will feel aggravated at the hands of the football authorities."
"If we are going to be out recruiting new INEDs [independent non-executive directors], I will work really hard to ensure that we have BAME exclusivity as well as female exclusivity," Clarke said. "I am committed to ethnic and gender diversity. I just cannot break down exactly how I am going to achieve it today. But I am going to be accountable for achieving it."
"If any [stakeholder] comes with a proposal for [a new representative] who isn't diverse, when they already have a grey white male, is going to get short shrift from me," Clarke said. "I've had that conversation from someone saying, 'you can't force me.' I said 'try me, take me on in the court of public opinion if you think you can keep stuffing the council with grey-haired white men."
Clarke earlier challenged the government to back his "once in a generation" reforms or else to come up with their own proposals. The FA had been under heavy political pressure recently, with sports minister Tracey Crouch threatening to legislate if the FA could not reform itself. Clarke said that his plans, drawn up after months of work, did more than had been expected at the start of the process.
"This set of proposals has overachieved on what I thought was possible," Clarke said. "So I am hopeful that we will get a fair hearing. If they say this is unacceptable, then I don't know who is going to do better. If you trust government to come in and run football, yabba-dabba-doo, let them have a go."
Clarke admitted that this plan was "nine out of 10" of what the government had been hoping for with the Sport England code. "It falls clearly into the zone of being capable of acceptance," he said. "If you want to do a deal, this is great progress, it's a once-in-a-generation opportunity to fundamentally change the way football works. This deal is there to be done."
Clarke has been working on FA governance reforms since long before he took over as chairman. He was on the core steering group working for David Bernstein, the former chairman who viewed this as the biggest regret of his time in the role. He is confident that he has finally persuaded the football stakeholders to give up enough of their privileges to reach a compromise that has unanimous support from the FA board.
"Historically trust was fractured, but by Christmas we got to the point where there was a good degree of trust around the board," Clarke explained. "We have got to the point now where the stakeholders of the game, the county FAs, leagues and so on, can give up things. When you give up things, you are trusting people to do the right thing. A lot of compromise has gone into this agreement. My principle objective has been to do what is right by football and try to make it better."
Join our new commenting forum
Join thought-provoking conversations, follow other Independent readers and see their replies