FA referee Dean Mohareb charged with computer hacking
Dean Mohareb alleged to have accessed colleague's emails
Richard Osley
Friday 29 November 2013 10:15 Comments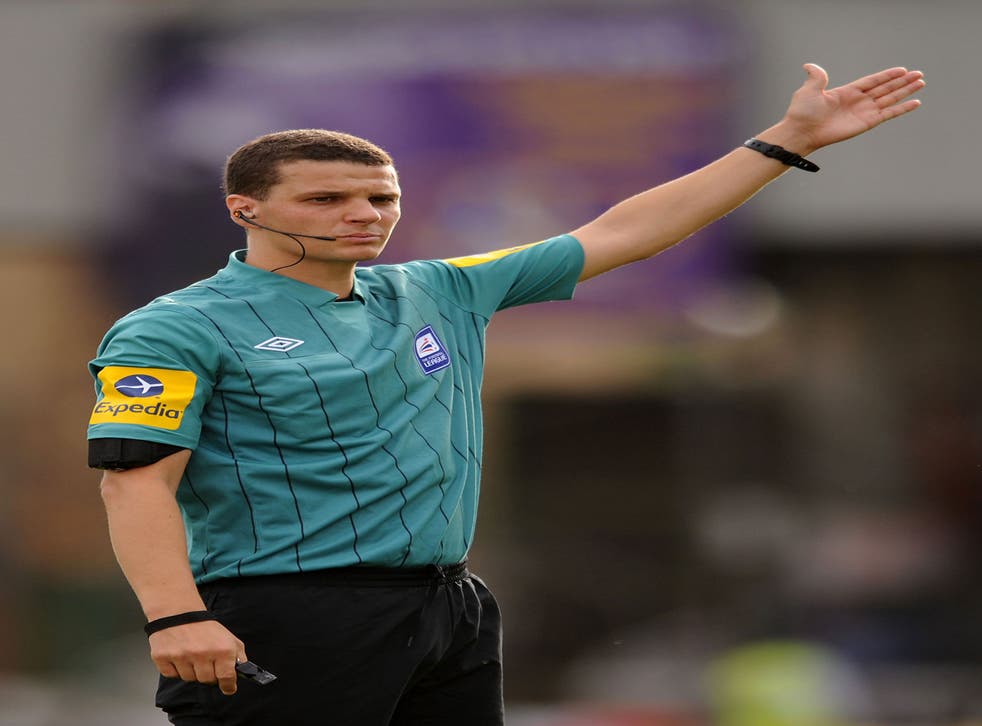 A referee who holds a senior role in the Football Association's training department for match officials has been charged by police following claims of computer hacking.
Dean Mohareb, 30, is due to appear at Stockport Magistrates' Court next week accused of unauthorised access to computer data and perverting the course of justice.
Two other men – Liam Cliff, 18, from Manchester, and Vincent Rossi, 46, a referee trainer from Wilmslow – will also face charges of perverting the course of justice in connection with the case, Greater Manchester Police confirmed.
Mr Mohareb, from Stockport, who has refereed dozens of lower league and cup matches, works in the Football Association's department for developing and training referees.
He was removed from officiating matches last year after twice being arrested – without charge – as part of an on-going investigation into the alleged hacking of a colleague's email accounts. He was suspended earlier this year, but always protested his innocence.
An 18-month investigation has looked into a complaint by his former colleague at the FA, Janie Frampton, who claimed both her personal and work email addresses had been accessed without permission.
She was the most senior woman in the referee training department – at one stage effectively in charge of all of the country's referees in both the men's and women's game - before being dismissed by the FA following press reports suggesting she had offered Wembley tickets in return for an upgrade on a British Airways flight home from a work trip in Dallas.
Ms Frampton, the CEO of Sports Officials UK, denied any wrongdoing and insisted she had not done anything that amounted to gross misconduct in the job. She launched tribunal proceedings against the FA, before reaching an out of court settlement earlier this year. She had worked for the governing body for 10 years.
Mr Mohareb's role with the FA has seen him give talks to sports clubs about the challenges officials face in the game. In the past, he has talked about how his work was to ensure young referees were not only recruited, but also retained amid the pressures the sports could bring.
The three accused are due to appear in court on Thursday.
Register for free to continue reading
Registration is a free and easy way to support our truly independent journalism
By registering, you will also enjoy limited access to Premium articles, exclusive newsletters, commenting, and virtual events with our leading journalists
Already have an account? sign in
Join our new commenting forum
Join thought-provoking conversations, follow other Independent readers and see their replies