FA inquiry into historic child abuse finds no evidence of institutional cover-up as investigation enters final stage
The inquiry, commissioned by the FA in December 2016, is coming to the end of its 'deep investigation' phase and will now move into the 'Maxwellisation' stage of the review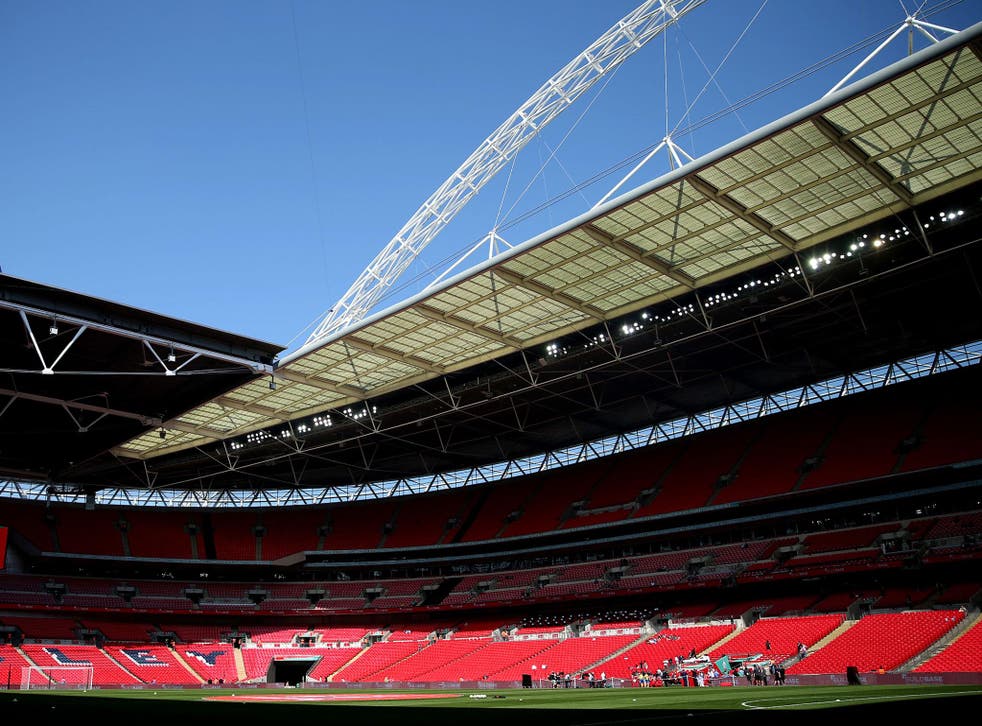 The Football Association's independent inquiry into historic child abuse is set to report that no evidence has been found of an institutional cover-up within the game, The Independent understands. This comes as the review enters its final stages after almost two years of investigations, with a view to publish the report by the end of September at the earliest.
The inquiry, commissioned by the FA in December 2016 and conducted by Clive Sheldon QC, is now coming to the end of its 'deep investigation' phase, which started in May 2017. Focusing on a 35-year time frame between 1970 and 2005, Sheldon and his team have interviewed 35 survivors of abuse – and plan to meet five more – reviewed hundreds of survivor testimonies and analysed thousands of documents in the archives of the FA, English Football League and Premier League.
Having spent the past 14 months in this 'deep investigation', the review will now move into the 'Maxwellisation' stage. Maxwellisation is a legal practice in English and Scottish law that entitles individuals or institutions set to be criticised in an official report the right to respond prior to publication.
As such, those clubs and football figures currently set to be named in Sheldon's report will now be approached by the review team in the coming weeks. The speed of response will ultimately determine the publish date of the final report, which the FA is expected to release for public consumption. Due to ongoing legal proceedings concerning specific abusers, sections of the report may not initially be published.
An inquiry spokesperson said: "Over the summer the review team will be writing to institutions and individuals to provide them with an opportunity to respond to comments Clive Sheldon QC may make about them in his final report to the FA Board. The review team are expecting to send those letters out shortly and will expect to hear back within weeks."
At this stage, the details of Sheldon's findings have been kept closely guarded. The investigation team initially wrote to all 65,000 FA-affiliated football clubs, but later narrowed their focus down to 12 specific clubs – which included Manchester City, Chelsea and Crewe Alexandra – with whom they have been corresponding and meeting.
The majority of these 12 clubs have since provided Sheldon with a 'structured report' that establishes if they were aware of the abuse that occurred under their watch and outlines whether the correct child safeguarding procedures were enforced in response.
Each club, and individual for that matter, is being treated as a separate entity – though certain names, such as Barry Bennell, do repeatedly crop up at different clubs – and it's understood nothing has been found that suggests an institutionalised conspiracy to abuse and cover-up ever existed. Nor has the investigation unearthed any evidence of a historic paedophile ring within the game.
As part of the forthcoming 'Maxwellisation' stage, Sheldon will now scrutinise the 'structured reports', cross-examining them with the existing information his team has been provided with by survivors, witnesses and additional sources, to ensure they are as transparent and thorough as they can be. In the meantime, the review team will now start to narrativise the nature and scale of sexual abuse that took place between 1970 and 2005, and explain how it was allowed to happen.
In what is expected to be the final review provided by Sheldon and his team, it was also revealed that conversations have been held with figures from numerous sports councils outside of football. This has been done to draw comparisons between the FA's safeguarding protocols down the years and those implemented by other sports bodies.
For the investigation, Sheldon's team studied thousands of boxed documents stored in an FA warehouse. From 9,000 available boxes, the team identified 704 documents that contained highly relevant material – concerning child protection policies, allegations of abuse and warning signs – all of which were later uploaded to a digital platform. On average, each document was 100 pages in length. In total, 1.3m pages have been digitised.
In March of this year, the latest police figures showed a total of 839 alleged victims had come forward while 294 alleged suspects had been identified by the end of 2017. Operation Hydrant, the specialist police unit in charge of the operation, had received 2,094 referrals, with 334 clubs affected across every level of the sport.
Register for free to continue reading
Registration is a free and easy way to support our truly independent journalism
By registering, you will also enjoy limited access to Premium articles, exclusive newsletters, commenting, and virtual events with our leading journalists
Already have an account? sign in
Register for free to continue reading
Registration is a free and easy way to support our truly independent journalism
By registering, you will also enjoy limited access to Premium articles, exclusive newsletters, commenting, and virtual events with our leading journalists
Already have an account? sign in
Join our new commenting forum
Join thought-provoking conversations, follow other Independent readers and see their replies