Facebook refuse to rule out a bid for Premier League broadcast rights
Some experts believe it is only a matter of time before Facebook, Amazon and other deep-pocketed digital businesses decide to take on the likes of BT and Sky Sports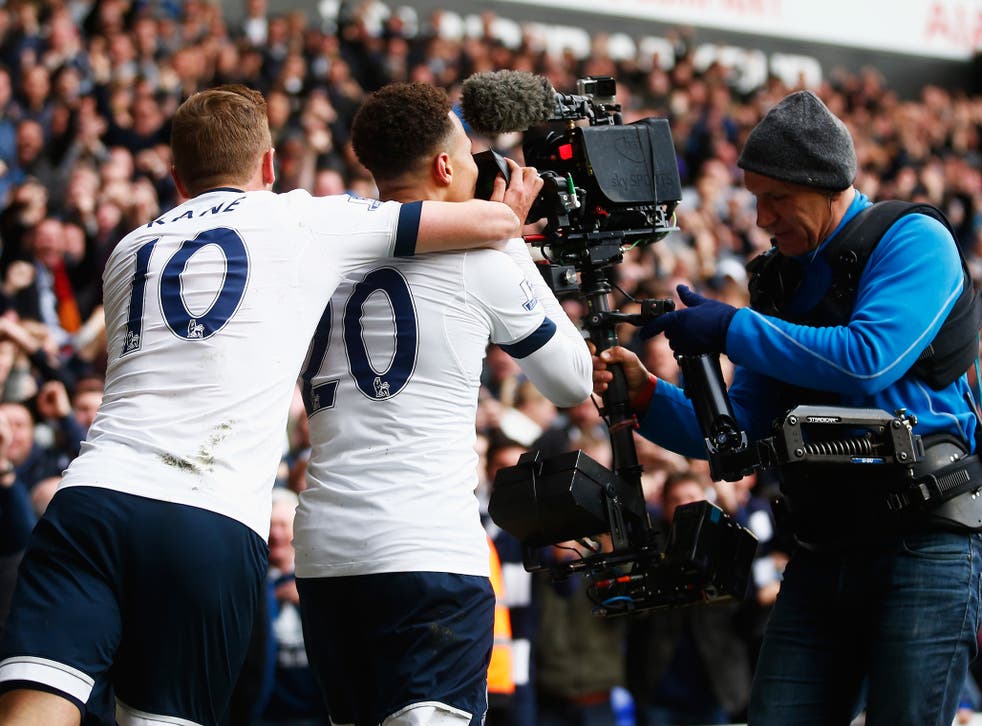 Facebook's head of sports has refused to rule out a bid for Premier League broadcast rights as speculation mounts that the online giant is set to enter the English football market.
The English top flight's next three-year set of domestic and international broadcast deals are due to be auctioned next year.
Some experts believe it is only a matter of time before Facebook, Amazon and other deep-pocketed digital businesses decide to take on the likes of BT and Sky Sports.
When asked in London if Facebook would bid, Dan Reed said: "The Premier League is a very important partner of ours and we work with them very closely.
"But it would be premature to speculate how we might approach that opportunity - it's still very early days and there is no template for this."
Asked if this meant he was not ruling out a bid, Reed said: "That speaks for itself."
Launched in 2004, Facebook has become the world's most popular social media platform and earned more than £20billion last year, mostly from online advertising.
Facebook says it has two billion users a month and that at least 650 million of those are sports fans, with another 200 million on its picture-sharing platform Instagram.
As the world's largest free-to-air platform, the company's huge reach and wealth have already started to make their mark on the sports industry in terms of broadcast partnerships and marketing deals.
The California-based firm already has broadcast deals with Major League Baseball, Major League Soccer and the World Surf League and recently made an unsuccessful £450million bid to broadcast cricket's Indian Premier League.
In the first six months of this year, Facebook broadcast more than 3,500 different sports events live, ranging from a partnership with Fox Sports for Champions League games in the United States, to Mexican league football games and college lacrosse.
In April, a global audience of five million watched a Barcelona-Real Madrid legends match, while 'Hala Madrid', a behind-the-scenes look at Real shot on GoPro cameras, has become an online hit.
But, most intriguingly, Facebook has also just launched a new platform for video content in the US called 'Watch', which Reed said is ideal for sport as it combines "episodic, longer-form viewing" with the conversation and engagement that is the cornerstone of Facebook's appeal.
There is also no disputing how important Facebook has become to the industry, with several clubs and leagues using the platform to drive sales of merchandise and tickets, and a number of broadcasters also using targeted adverts to remind users to tune into live sport on television.
These relationships are only going to grow and Reed also explained how Facebook was talking to the International Olympic Committee, and almost every global sports federation, about the opportunities the platform offers sports that currently struggle to get on television. That is not to mention the sports rights traditional broadcasters simply waste by not having an outlet through which to show them.
All this said, however, there are several obvious obstacles to Facebook, Amazon or anybody else in the digital space making a serious play for live football rights, which is why many seasoned observers of the rights market believe a major shake-up is unlikely next year.
So far, neither Facebook nor Amazon has bid for any content as expensive as Premier League rights and there are doubts about how they would make their money back, particularly Facebook and its open platform/online advertising model.
Manchester United chief executive Ed Woodward recently said clubs were expecting the digital giants to enter the fray next year, a view supported by the chief executive of the world's largest advertising company WPP at the Leaders in Sport conference in London on Wednesday.
But WPP's Martin Sorrell tempered the excitement slightly by saying he still believed the rights would end up with BT and Sky Sports, as live football is so important to their business plans.
Register for free to continue reading
Registration is a free and easy way to support our truly independent journalism
By registering, you will also enjoy limited access to Premium articles, exclusive newsletters, commenting, and virtual events with our leading journalists
Already have an account? sign in
Register for free to continue reading
Registration is a free and easy way to support our truly independent journalism
By registering, you will also enjoy limited access to Premium articles, exclusive newsletters, commenting, and virtual events with our leading journalists
Already have an account? sign in
Join our new commenting forum
Join thought-provoking conversations, follow other Independent readers and see their replies