FIFA 18 glitch means Ronaldo can't do his own 'Elastico' skill move that he made famous
The Brazilian legend has only been given a four-star skill rating
Jack de Menezes
Tuesday 19 September 2017 12:58 Comments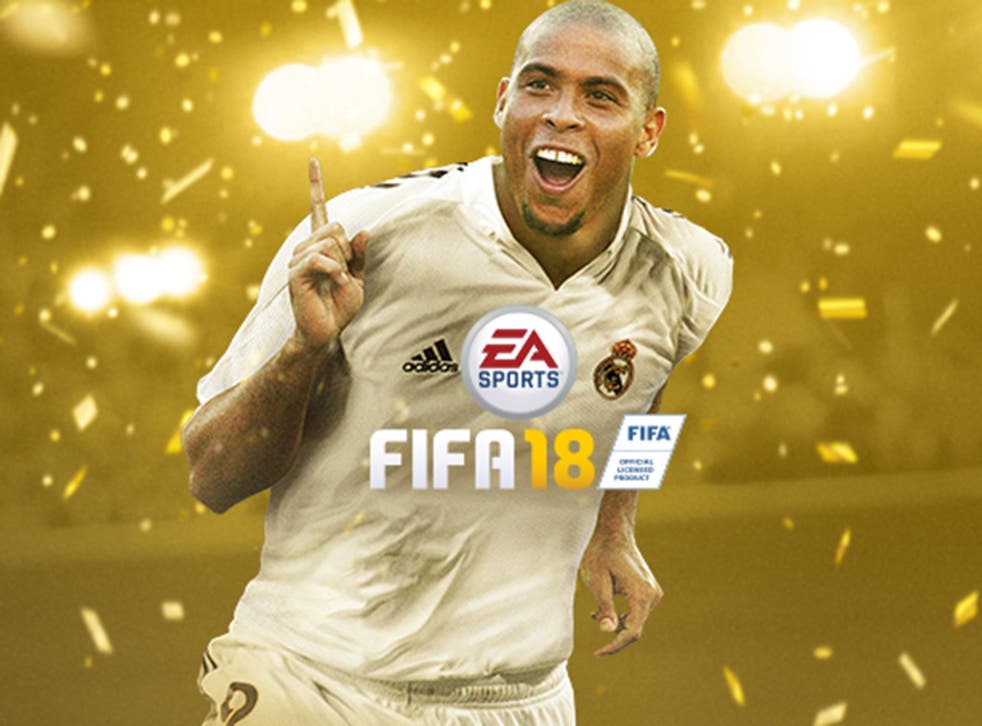 The latest instalment of Fifa will be released in under 10 days' time, but creators EA Sports already have a headache on their hands after avid fans spotted a rather embarrassing fail with one of football's greatest ever players.
Ronaldo – the Brazilian striker – has only been given a four-star skill set despite being one of the most technically gifted players to have graced the game in the last 25 years, meaning that he cannot complete all of the skill moves that will be available on FIFA 18 when it's released on 29 September.
That in itself has caused uproar on social media, though it could be an attempt by EA Sports to try and tighten its generosity towards the very best players. After all, no one would be surprised if Lionel Messi and Cristiano Ronaldo were placed in a league of their own.
But here comes the embarrassing part. Not only is Ronaldo placed in the second tier of players ranked on their skill, he is unable to complete the 'Elastico' – otherwise known as the 'Flip-Flap' – the move that he helped make famous.
The Brazil forward regularly baffled opponents by wriggling his way out of tight scenarios with the move, as the video below demonstrates.
The 'Elastico' requires a five-star skill set in order to complete the move during matches, meaning that the football legend will be unable to repeat the move when the new game is released.
EA Sports still have enough time to fix the issue, with the FIFA 18 demo the only platform currently available in which users are restricted to 13 teams that range from Manchester United, Chelsea and Real Madrid to Boca Juniors, Toronto FC and Vissel Kobe of the J1 League in Japan.
It's not the first time that EA Sports have come a cropper in the skill department. In the FIFA 11 edition, the 'McGeady Spin' was introduced to recognise the skill utilised by then Spartak Moscow midfielder Aiden McGeady, only for the Republic of Ireland international to fall short of the required skill rating.
Register for free to continue reading
Registration is a free and easy way to support our truly independent journalism
By registering, you will also enjoy limited access to Premium articles, exclusive newsletters, commenting, and virtual events with our leading journalists
Already have an account? sign in
Join our new commenting forum
Join thought-provoking conversations, follow other Independent readers and see their replies