Fifa approve tough new racism sanctions
Points deductions and relegation could be imposed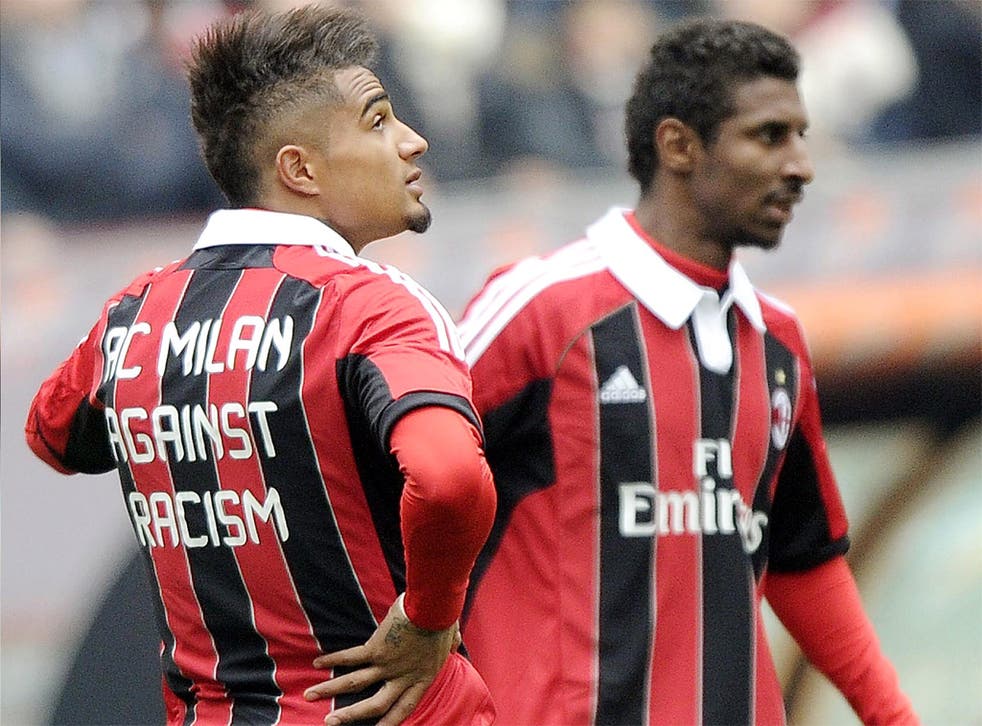 Tough new sanctions to combat racism have been voted in with a 99 per cent majority at the FIFA Congress in Mauritius.
Following presentations by FIFA president Sepp Blatter and anti-racism and discrimination task force chair Jeffrey Webb, the Congress overwhelmingly voted to support the proposed guidelines.
For a first or 'minor' offence, sanctions include a warning, fine or the playing of a match behind closed doors.
For reoffences or 'serious incidents' the punishments for teams can now include points deductions, expulsion from a given competition or even relegation.
FIFA further states that any individual involved in racist or discriminatory behaviour will be subject to a five-game ban.
Additionally, the FIFA resolution provides for the presence of "a specialised official to be in the stadium to identify potential acts of racism or discrimination".
This additional official will ease the burden on the referee and his assistants.
Introducing the vote, Blatter said: "We have been through a difficult time. It has been a test for the world of football and for those who lead it.
"There have been despicable events this year that have cast a long shadow over football and the rest of society.
"I am speaking of the politics of hate - racism, ignorance, discrimination, intolerance, small-minded prejudice.
"That uncivilised, immoral and self-destructive force that we all detest."
Blatter added that the work of Webb's task force would "send a strong signal to the racists that their time is up".
Delegates also voted in favour of a new approach to regulation of player agents and expanded proposals on match fixing.
The rules governing agents are set to be redrafted built around three key points suggested by FIFA's sub-committee for club football.
They are as follows: the current licensing system should be abandoned; a set of minimum standards/requirements must be established in FIFA's future set of regulations; a registration system for intermediaries must be set up.
FIFA's proposals against fixing, which included an emphasis on awareness and educational programmes as well as a commitment to work alongside law enforcement agencies co-ordinated by INTERPOL, have also been accepted.
Blatter said: "FIFA, as the guardian of international football, is doing more than ever before to protect the integrity of the game.
"There is no greater threat to the future of football than match manipulation - deliberately fixing the result of a game for financial gain.
"In response, FIFA has created a specialised security unit to work alongside international and national crime fighters. We have also set up a whistleblower hotline to encourage players and officials to come forward in confidence.
"Rest assured, we will never give up the fight."
PA
Register for free to continue reading
Registration is a free and easy way to support our truly independent journalism
By registering, you will also enjoy limited access to Premium articles, exclusive newsletters, commenting, and virtual events with our leading journalists
Already have an account? sign in
Register for free to continue reading
Registration is a free and easy way to support our truly independent journalism
By registering, you will also enjoy limited access to Premium articles, exclusive newsletters, commenting, and virtual events with our leading journalists
Already have an account? sign in
Join our new commenting forum
Join thought-provoking conversations, follow other Independent readers and see their replies