Fifa corruption: Could Russia and Qatar be stripped of the World Cup?
England among favourites to host the tournament if Russia and Qatar lose right to do so
Simon Rice
Wednesday 27 May 2015 13:39 Comments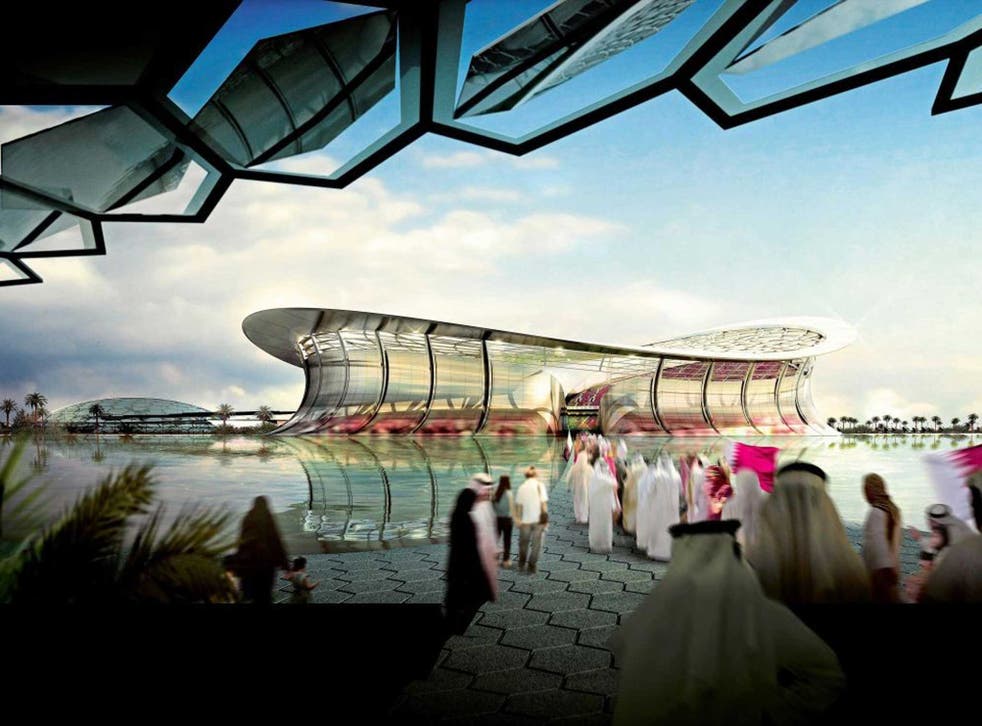 Fifa has been rocked today by the dawn raid on a Swiss hotel that saw the arrest of high-ranking officials on US corruption charges.
They are being investigated on suspicion of the "acceptance of bribes and kick-backs" worth more than $100m, with vice-president Jeffrey Webb among them. US officials say Fifa president Sepp Blatter is "not yet cleared".
A statement from the the office of the Swiss attorney general said criminal proceedings have opened "against persons unknown on suspicion of criminal mismanagement and of money laundering in connection with the allocation of the 2018 and 2022 football World Cups".
With he bidding process for the next two instalments of football's greatest tournament central to the allegations, there is speculation that Russia and Qatar, hosts of the 2018 and 2022 World Cups respectively, could be stripped of that right.
Bookmakers have been quick to issue odds on who might replace either of those countries, with England installed as the favourites for the tournament in three years time should Russia lose the hosting rights.
However, during a Fifa press conference this morning, director of communications Walter de Gregorio stated that "the World Cups in 2018 and 2022 will be played in Russia and Qatar", indicating that world football's governing body have no plans to switch the tournaments despite today's developments.
But should the venues be changed?
Back in March of this year, outgoing Fifa Executive Committee member Theo Zwanziger said Qatar should lose the hosting rights.
"The best solution would be not to play in Qatar and to rectify this wrong awarding," he said.
"But that can only happen if the report provides sufficient clues that the awarding broke Fifa ethics rules."
Jerome Champagne, a former candidate to replace Blatter as Fifa president before pulling out, campaigned on the possibility Qatar could lose the tournament.
"If nothing irregular has happened then maybe the World Cup does still go [to Qatar]," said Champagne. "And if it has happened then all options, including moving the World Cup, have to be on the table."
The view from England's most high-profile official is that the bidding process could be revisited. FA chairman Greg Dyke said the Qatar bid was "corrupt" and that it had to be "looked at again".
Jim Boyce, who sits as Northern Ireland's member on the Fifa executive committee, said last summer that if corruption had been proved "I certainly as a member of the executive [committee] would have absolutely no problem whatsoever if the recommendation was for a re-vote."
However Fifa president Sepp Blatter, who is expected to win a fifth term as president on Friday, stated late last year that the tournaments would not change hands.
"We will not revisit the 2018 and 2022 vote and a report by independent, external legal experts commissioned by Mr [Domenico] Scala [independent Audit and Compliance Committee chairman] supports the view that there are no legal grounds to revoke the Executive Committee's decision on the award of the 2018 and 2022 World Cups."
Changing the venues for the tournaments would have huge logistical implications and with both host nations having already invested huge amounts of money on planning, stadiums and infrastructure, compensation would quickly become an issue.
Register for free to continue reading
Registration is a free and easy way to support our truly independent journalism
By registering, you will also enjoy limited access to Premium articles, exclusive newsletters, commenting, and virtual events with our leading journalists
Already have an account? sign in
Register for free to continue reading
Registration is a free and easy way to support our truly independent journalism
By registering, you will also enjoy limited access to Premium articles, exclusive newsletters, commenting, and virtual events with our leading journalists
Already have an account? sign in
Join our new commenting forum
Join thought-provoking conversations, follow other Independent readers and see their replies