Fifa corruption: 'My honest father was forced out,' claims Sepp Blatter's daughter
'It had to be a conspiracy,' says Corinne Blatter-Andenmatten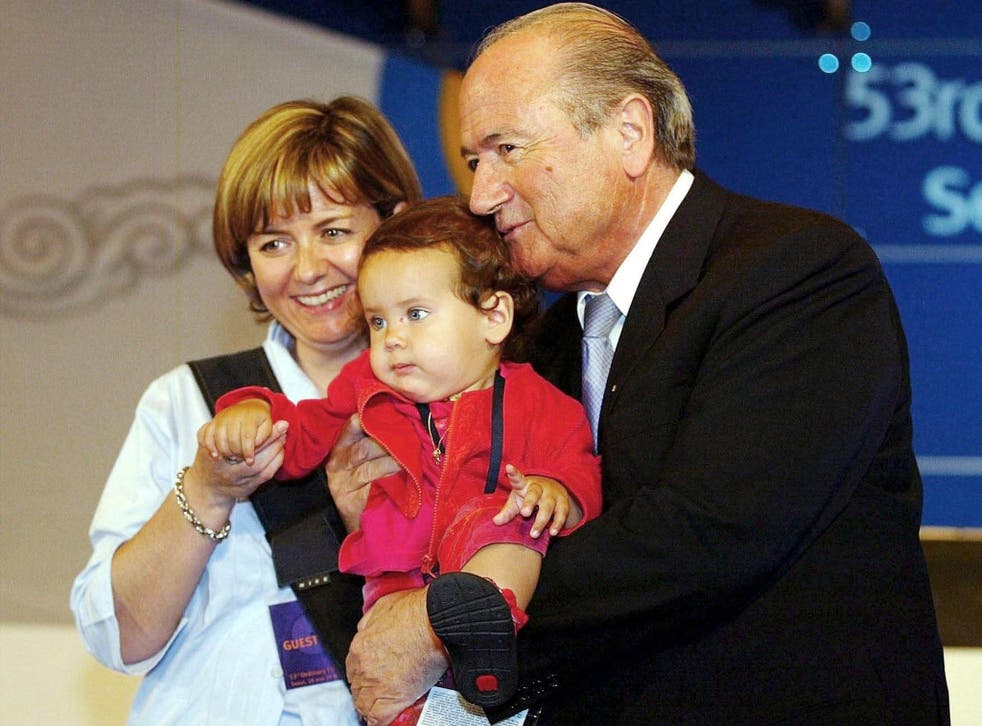 Sepp Blatter was forced to announce his resignation because of a "conspiracy" against him involving European football boss Michel Platini, the Fifa president's daughter has claimed.
Corinne Blatter-Andenmatten, who is also her father's chief adviser, said Mr Blatter had decided to leave within the next five months to save world football from financial ruin and now "feels relieved and free".
"He resigned for the good of football.… He told me he was afraid if Fifa loses more credibility, sponsors would run away," she told The Independent on Sunday in a café owned by her husband in the remote Swiss town of Visp.
Ms Blatter-Andenmatten said Mr Platini, the former French football star who is now president of Uefa, had plotted to oust her father.
"It had to be a conspiracy. During the congress, Michel Platini's words were absolutely below the belt. Don't tell me that there was not a conspiracy," she said. "I know my father. He is the most honest person you can find."
Register for free to continue reading
Registration is a free and easy way to support our truly independent journalism
By registering, you will also enjoy limited access to Premium articles, exclusive newsletters, commenting, and virtual events with our leading journalists
Already have an account? sign in
Register for free to continue reading
Registration is a free and easy way to support our truly independent journalism
By registering, you will also enjoy limited access to Premium articles, exclusive newsletters, commenting, and virtual events with our leading journalists
Already have an account? sign in
Join our new commenting forum
Join thought-provoking conversations, follow other Independent readers and see their replies