Five asides: What we learnt at the weekend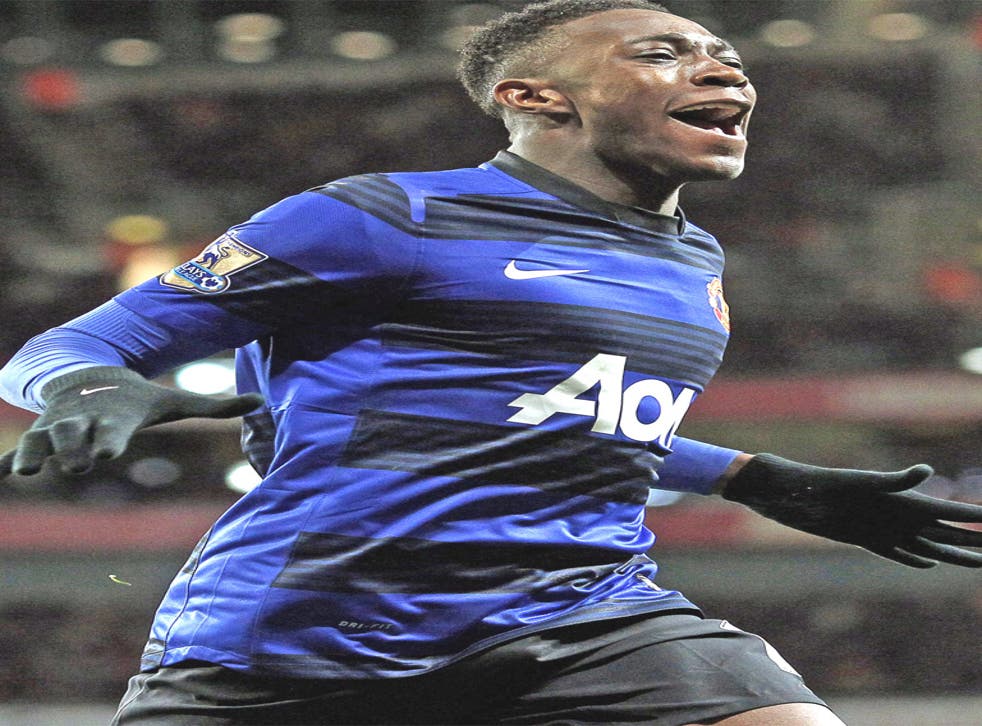 1 Danny Welbeck should start for England at Euro 2012
Wayne Rooney is suspended for the France and Sweden games at the start of the tournament. England need an all-round centre-forward, not merely a poacher, and Welbeck showed against Arsenal why he is the best option: he held the ball up, he linked play, he ran off the last shoulder and took his winning goal smoothly.
2 How must the planets be arranged for City to lose a home league game?
This was their 11th win from 11 at the Etihad Stadium this season, even if it required a once-in-a-lifetime miss from Jermain Defoe to achieve it. But with Chelsea and Manchester United still to be hosted, the seemingly supernatural protection they have will be further tested.
3 Paul Lambert has inherited one of Clough's great skills.
The Norwich City manager has adopted his touchline dress code from Brian Clough, via Martin O'Neill, and his approach features another of Clough's great traits too: assembling a good team made up of unfashionable players. The most famous name at Carrow Road is in the boardroom, but they play with the team work, trust and solidarity of Clough's Nottingham Forest, on Saturday blocking out Chelsea and staying in ninth place.
4 Aaron Ramsey desperately needs a rest
Jack Wilshere cannot return soon enough, for the benefit of Aaron Ramsey as much as anyone. The Welsh midfielder, who has started 25 games already this season, is obviously exhausted, and has been since Christmas. He tires in the second half and lacks that burst into space which makes him so dangerous.
5 Sunderland have one of the league's very finest
Martin O'Neill has been fortunate to inherit perhaps the league's most watchable footballer in Stéphane Sessègnon. He scored a delightful side-footed goal on Saturday: perfect, but quite typical of his recent standards. With his low centre of gravity, a burst of pace and a beautiful first touch, he is among the league's most charming players.
Register for free to continue reading
Registration is a free and easy way to support our truly independent journalism
By registering, you will also enjoy limited access to Premium articles, exclusive newsletters, commenting, and virtual events with our leading journalists
Already have an account? sign in
Register for free to continue reading
Registration is a free and easy way to support our truly independent journalism
By registering, you will also enjoy limited access to Premium articles, exclusive newsletters, commenting, and virtual events with our leading journalists
Already have an account? sign in
Join our new commenting forum
Join thought-provoking conversations, follow other Independent readers and see their replies