Football chiefs to tackle hidden trade in Africa's children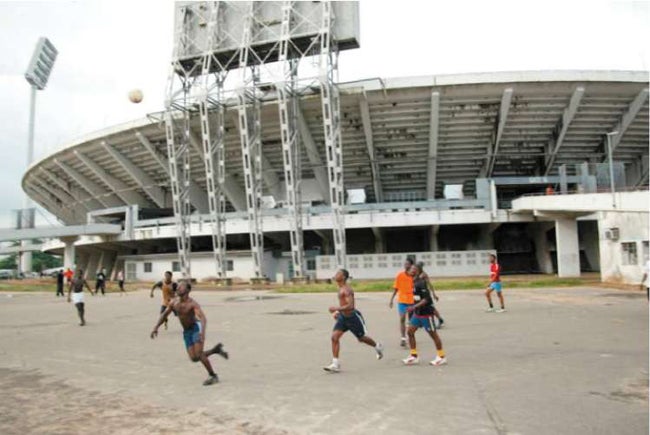 The scandal of trafficking young boys from Africa to Europe with the lure of fame and fortune as a football star is to be targeted in a new clampdown, The Independent has learnt. The move will throw a spotlight on the recruitment practices of clubs in England and on the continent.
The ultimate dream of many young African boys is to emulate heroes such as Chelsea's Didier Drogba or Barcelona's Samuel Eto'o, from the Ivory Coast and Cameroon respectively.
Yet European clubs stand accused of not asking questions about the provenance of young African footballers brought to trials by unscrupulous middlemen.
Twenty-seven European football leagues are set to sign a convention promising to eradicate child trafficking on their turf. Richard Caborn, Gordon Brown's sports ambassador, will tell a conference of football fans at Arsenal's Emirates Stadium in London today that action is finally being taken to end the trade.
The world football governing body, Fifa, bans transfers of players under the age of 16. EU laws stipulate that players must hold a work permit before they arrive. But Belgium, France, Spain and the Netherlands have been accused of applying the rules less stringently for youths from their former colonies. Once African players become established in such countries they can be sold for huge sums to clubs in England's Premier League.
Sepp Blatter, the head of Fifa, has accused Europe's richest clubs of "despicable" behaviour and being engaged in the "social and economic rape" of Africa.
Moussa Ndiaye, of the Senegalese Football Association, said: "The boys are cheap compared to European players. It is always worth sending 100 – the agent can make money from the one or two who make it. The other 98 are forgotten."
William Gaillard, communications director of Uefa, European football's governing body, described the practice as "youth trafficking". "They are being brought over at a very young age and basically dumped in the streets if they don't make it," he said.
The majority of the boys trafficked into Europe from the slums of Cameroon, Ghana, Nigeria, Senegal and the Ivory Coast – many of whose parents have paid thousands of pounds to the middleman for the journey – are simply discarded without explanation.
Jean-Marie Dedecker, a senator in the Belgian parliament, received death threats after he investigated 442 cases of illegal trade involving Nigerian players in Belgium. "I was warned that if I went to Nigeria to investigate this I would be killed," he said.
He blamed football's administrators and politicians for turning a blind eye to the trafficking. "Everyone is involved, agents, clubs – even politicians who don't want to criticise football as they sit in hospitality boxes at games," he said. "Nobody is interested in tackling the problem." The crackdown aims to end such thinking.
"We need to make sure this trade is stamped out," said Mr Caborn. "We do not want football to be tarnished by this kind of activity." The former sports minister is drawing up a convention to be signed by 27 leagues in the autumn, laying down guidelines to end the trafficking of African boys in European football. The Football, Social and Economic Forum, which he chairs, working with the Association of the European Professional Football Leagues, will use evidence from investigations into the trade.
"I want to collate as much information on trafficking and then make sure that we can take effective action," said Mr Caborn. "I will be endeavouring to make sure we can get political backing from member states across Europe and also through international bodies including Unesco and the UN. If you look at what happened with action to stamp out drugs in sport, it was led by sporting bodies but backed by Unesco. We hope to do the same with trafficking."