Gary Neville and Ryan Giggs let homeless people living in their hotel stay for the winter
The Manchester United legends are planning to revamp the city centre building, but according to reports will in the meantime allow those without a home to occupy it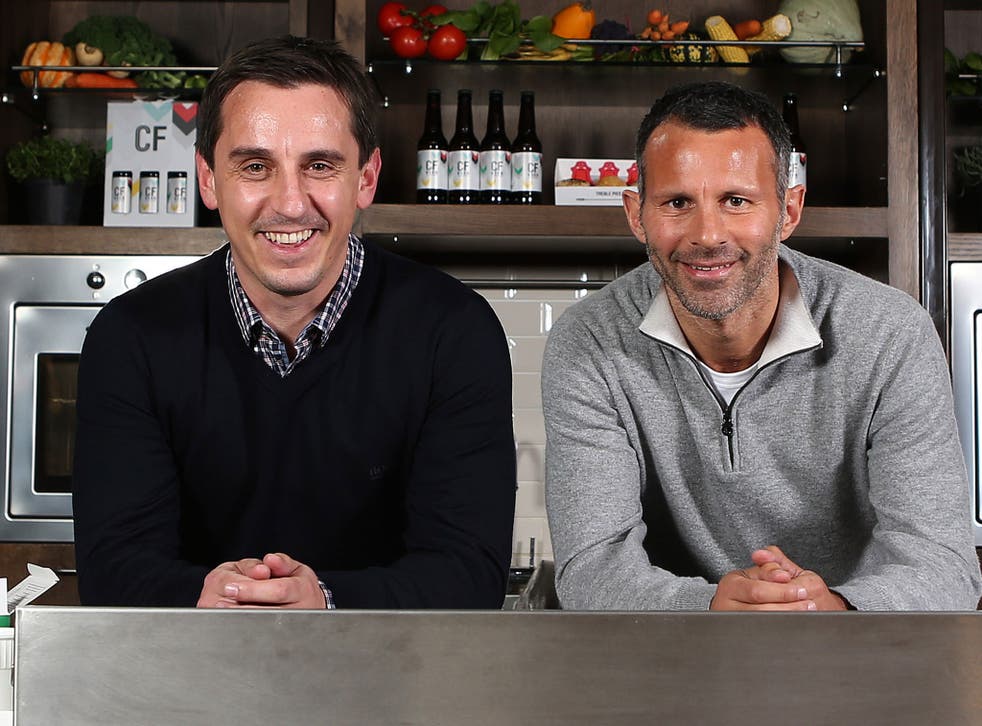 Gary Neville and Ryan Giggs are allowing Manchester's homeless to occupy a Grade-II listed building for the winter before they turn it into a five-star hotel, a gesture that left a prominent homeless campaigner "crying and shaking".
The Manchester United legends are understood to have bought Manchester's historic Stock Exchange for around £1.5m, but since purchasing the building, it has become occupied by homeless rights activists.
But rather than having the squatters evicted, the pair have opted to allow them to use the building for a "few months" across the winter before work commences on revamping the site.
Wesley Hall, leader of homeless campaign group Manchester Angels, revealed he had spoken to England assistant manager Neville on the phone.
"I was crying and shaking after I got off the phone. The graft has paid off," he explained.
"What a great guy Gary Neville is. We've been in negotiations with him and things are looking good. He said the main building work isn't taking place until February, so we'll be okay to stay until then.
"He's having surveyors in tomorrow, with a bit of building work being done. I cheekily said to him he should have the homeless guys do it instead of labourers to give them a bit of work.
"I'm just in shock. He's such an amazing guy. He told me he's always tried to help out homeless people in Manchester, but wanted to do more."
REVEALED: The top 10 selling shirts in 2015

Show all 10
On Saturday evening Greater Manchester Police posted details of the occupation on Twitter, to which Gary Neville responded: "Why are you tweeting it you idiots!" GMP's City Centre account later deleted the tweet.
Neville and Giggs have a growing portfolio of hotels and restaurants.
Register for free to continue reading
Registration is a free and easy way to support our truly independent journalism
By registering, you will also enjoy limited access to Premium articles, exclusive newsletters, commenting, and virtual events with our leading journalists
Already have an account? sign in
Register for free to continue reading
Registration is a free and easy way to support our truly independent journalism
By registering, you will also enjoy limited access to Premium articles, exclusive newsletters, commenting, and virtual events with our leading journalists
Already have an account? sign in
Join our new commenting forum
Join thought-provoking conversations, follow other Independent readers and see their replies