Meet the independent candidates in Millwall and Blackburn fighting hard to give football fans a voice this election
Willow Winston and Duncan Miller are in the throes of an unlikely ballot box battle that has shone an important spotlight on football clubs that face dark days ahead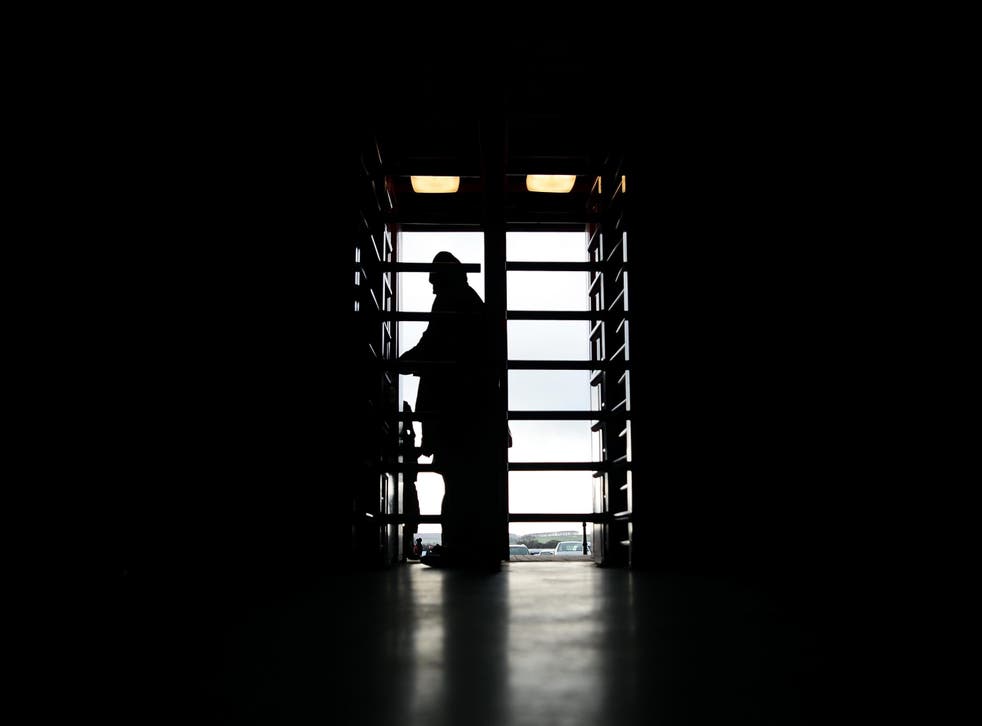 When the nation wakes on Friday morning, the efforts of Willow Winston and Duncan Miller will be little more than a footnote in this snap election.
As the dust settles in Westminster, however, Millwall and Blackburn Rovers supporters will hope that the pairs' ballot box battle has at least shone the spotlight on two clubs who face dark days ahead.
In Lewisham East, Winston is hoping to strike a blow against a labour-backed land grab around Millwall's Den ground.
With a compulsory purchase order (CPO) and the threat of eviction hanging over her own head, as a result of a regeneration project that threatens the club's future in this corner of SE16, the 73-year-old visual artist has a particular interest in raising awareness of Millwall's plight.
She's clear, though, that her campaign to unsettle, if not unseat, Labour's former shadow secretary of state for health, Heidi Alexander, has nothing to do with personal agenda.
"Of course, I don't want to lose my home but I wouldn't have got this far if that was the only thing - if I was only speaking for myself I couldn't possibly put enough energy into this," she tells Independent Sport.
"I'm doing this for the people who don't have a voice and don't even know that they need one. They might be under attack next. I met a chap who was a Charlton supporter the other day and I said to him, 'in a way, I believe I'm speaking to you too because if we go down then I know that the big beady eyes are going to be looking at Charlton and then Crystal Palace next.'
"I know that Charlton have had a fight like this before, which they won – but that's no indicator."
Charlton's ten managers in three years

Show all 10
With the backing of Millwall's AMS supporters' group, Winston has spent the past month working tirelessly for the Lions' cause. At a time when disillusionment with politicians is de rigueur, Winston has already succeeded in fashioning a campaign based around an honest appraisal of the club's bleak future should they be forced to leave Bermondsey.
Not bad going for woman who grew up in North London, idolising the goalscoring ability of Jimmy Greaves, rather than the rather more prosaic talents of Harry Cripps.
"I'm a recent attender at the Den, I have to tell you," she says. "I'm not a native of Millwall, I'm not a native South Bermondseyite, although I feel like one.
"I grew up in North London. Where I lived you were either a Spurs fan or an Arsenal fan. I supported Spurs because of Jimmy Greaves. He was a wonderful goalscorer and also immensely handsome.
"When you're 14 you've just discovered that men are kind of beautiful and there's Jimmy Greaves. Perfection. The first game I went to, though, was at Arsenal when I was 17 or 18. My whole family are Arsenal fans – my younger brother has actually just sent me a letter from America telling me I'm a disgrace to the family!
"Now, I'm completely devoted to Millwall. I shout and I sing, although I don't run onto the pitch because I'm not quite as agile as I used to be. I also get hugged by strangers when we score a goal and that's happened quite a few times this season."
There has been precious little cuddling going on at Ewood Park it is, after all, hard to have a hug when you're hands are raised to the heavens in exasperation.
Just 18 years after winning the Premier League, Blackburn are now facing up to the realities of life in League One after another dismal season under the ownership of Venky's, the Indian poultry firm.
Miller is running on a single policy platform – getting Venky's to sell up after seven years of almost endless misery for Ewood Park regulars.
Miller, a learning and development manager, is another unlikely addition to this election's candidate list and is a 100-1 shot with most bookies before polling day. Like Winston, he's likely to be going back to the day-job on Friday rather than preparing for life at Westminster.
His only hope will be that Blackburn begin life in League One under new ownership and with a fresh sense of direction.
"We've tried everything," Millers tells Independent Sport. "In many ways, though, Venky's are just a symptom of the FA's inaction and governance when it comes to club ownership. Our owners have taken one of the best run clubs in the Premier League and taken them into the third tier of English football. The supporters here have just about had enough. I'm running because this is one of the most important things happening in Blackburn at this moment in time."
It's not the first time fans have run in a General Election. Pompey's Marty 'Docker' Hughes once famously ran for the club's notorious 6.57 crew in Portsmouth South 30 years ago – with the votes cast for him ultimately having a significant bearing on the un-seating of the incumbent MP.
The 80s, of course, were dark days for the reputation of fans in this country, with mutual enmity between those who occupied the terraces and in those in the corridors of powers.
In many ways, Miller argues, the two campaigns being run 30 years on reflect the way that the game has changed – and the threat posed to communities when clubs are mismanaged or, in the case of Millwall, endangered by the action of local authorities.
"We're trying to shed the lingering image of the fan from the 1980s," says Miller. "We want to show that when fans open their mouths in the modern era it's because they care passionately about their club and the role it plays in the local community. If we lose that then a lot of towns and cities in this country lose everything."
Miller will be working on the day of the election before drumming up some last-minute votes and heading into town in time for the count to begin. It promises to be a long night for a man running on a single policy.
"Someone asked me what I would do about defence the other day," he says. "I told them that Wes Brown had been released and that we would hopefully be a bit more solid next season."
Miller and Winston are giving fans a voice. Whether anyone will listen remains to be seen.
Join our new commenting forum
Join thought-provoking conversations, follow other Independent readers and see their replies