Happy birthday, WSC – the football fanzine that helped give supporters a voice
Mike Ticher and Andy Lyons launched WSC as the voice of the ordinary supporter, one who enjoyed football as part of a wider life; did not engage in violence, but still cared about it passionately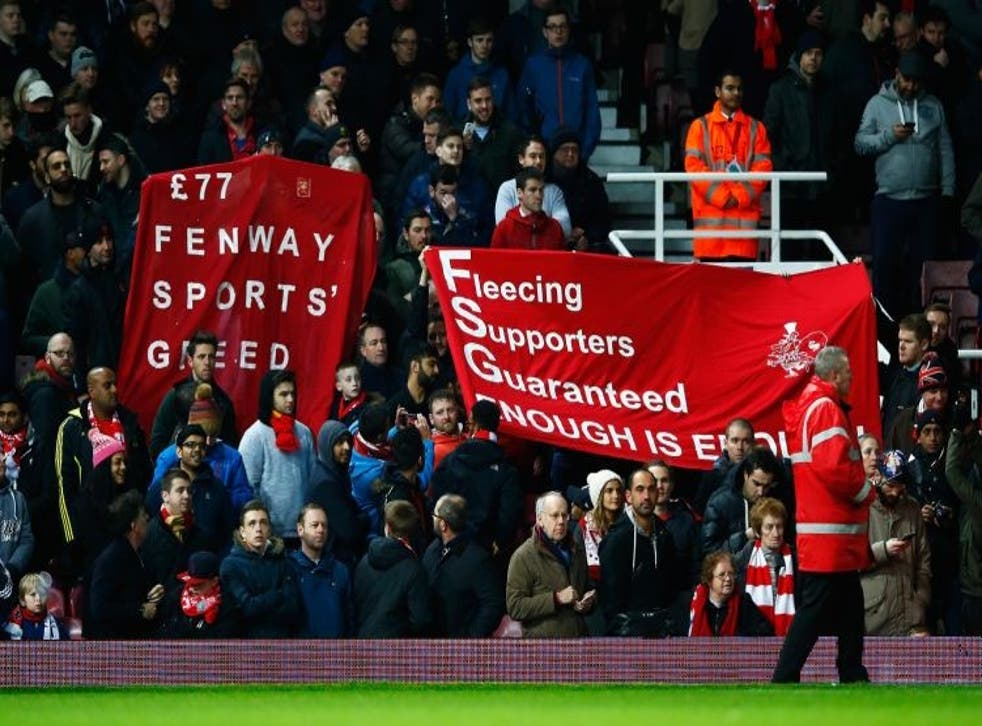 Nineteen Eighty-Six was a good year for launches of new, independently minded publications, offering a different, distinctive voice. The one you are reading moves into cyberspace from today but another remains resolutely in print, still casting a wry, critical look on the game it largely loves and occasionally hates from the newsagents' shelves.
When Saturday Comes celebrated its 30th birthday this month, a feat which deserves more commemoration than it has received. WSC was not the first national football fanzine – that was Foul! a generation earlier, while Adrian Goldberg's Off The Ball just preceded WSC – but it was the one that took off to inspire a revolution in fan activism.
Thirty years ago, the football media was a very different landscape. Television coverage rarely exceeded 10 hours a week; the game was never used as an advertising vehicle; and print interest was limited to a couple of magazines and the back pages of a national press that focused, as now, mainly on match reports, transfers and interviews, but in less depth. The voice of the common fan went unheard, except when calling for a manager's sacking or, in the case of a vocal minority, abusing black players. Football itself, beset by hooliganism and decrepit facilities, was abhorred and marginalised by Government and polite society.
Mike Ticher and Andy Lyons – the latter still the editor, the former now in Australia – launched WSC into this abyss as the voice of the ordinary supporter, one who enjoyed football as part of a wider life; did not engage in violence, but still cared about it passionately. The first issue was hand-stapled, photocopied, contained handwritten notations and cost 20p. The magazine now costs £3.50, a rate of increase which would put the debate about increased match ticket prices into perspective were it not for the fact that WSC is not getting billions from television and its writers do not drive Bentleys.
The issues then were wearily familiar. Commercialism, racism, moves by the big clubs to take more of the pie by threatening a super league, rapacious owners, spurious kit design changes and so on. The back page, however, highlighted a parallel development to the growth of fanzine culture, the rise of fan activism. It reported on the Football Supporters' Association (FSA), which had been formed earlier in the season by two Liverpool fans, Rogan Taylor and Peter Garratt, in the wake of the Heysel disaster. They argued that fans provided the bulk of clubs' income through gate receipts and had a right to be heard.
There had long been supporters' organisations, most of them members of the National Federation of Supporters' Clubs (NFSC), but they were concentrated largely on arranging social gatherings and practical matters, such as organising buses for away travel. The FSA was founded as a campaigning body and while membership was never large it soon developed contacts with politicians. Reluctantly, the game's authorities began to take notice.
It was an opportune time for fans to find their voice. The then Prime Minister, Margaret Thatcher, had been horrified – like everyone else – by Heysel. Her solution was to back a membership scheme using identity cards. This was based on one brought in at Luton Town by chairman David Evans – soon to be a right-wing Tory MP – after a riot at Kenilworth Road by Millwall fans.
There was support for this in a wider public that believed football fans were all thugs – I can remember the father of my then girlfriend being absolutely horrified at the prospect of my taking her to a game. Football fans and administrators alike, however, realised this would further damage a game already suffering dwindling support.
It took Lord Justice Taylor's objections to the scheme, when he reported on the Hillsborough disaster, to persuade the Government to drop the proposal.
That ghastly, avoidable tragedy further stimulated supporter activism. Fans had been complaining among themselves about fences and outdated facilities for years. Now they realised it was a matter of life or death. The Sun's scandalous allegation that fans had looted and urinated on bodies, playing into the popular image of fans as louts, added fury to fear.
Arguably the most famous of all WSC's Private Eye-style covers (the first of which was on the eighth issue) followed Hillsborough. Quartered into four photographs under the headline "Hillsborough: Unanimous verdict" it showed Graham Kelly, the then FA secretary, Peter Wright, the then chief constable of South Yorkshire, and Thatcher, all stating, "It wasn't our fault". The fourth photograph depicted fans with the speech bubble, "Oh well, it must be our fault again".
It took decades for that to be disproved, but eventually the dogged persistence of campaigners on Merseyside and beyond resulted in one of the most successful outcomes for supporter activism.
The next significant step came in 1992 when the pioneering Brian Lomax set up a supporters' trust at Northampton Town, the Cobblers suffering one of their periodic financial crises. Lomax died earlier this season, but his legacy lives on. The Labour Government created Supporters Direct in 2000 to promote and assist trusts and there are now many fan-owned clubs, including five in the Football League: Wycombe Wanderers, Portsmouth, Newport County, Exeter City and AFC Wimbledon. At other clubs, notably Swansea City, the trust has a representative on the board.
The FSA and NFSC united in 2002 to form a half-million strong fans' body and continues to campaign on sundry matters including safe standing, ticket prices and "watching football is not a crime" – the title of which underlines that for all the gentrification of football some things have not changed (the campaign deals with over-zealous policing).
As the years have gone by the financial contribution of match-going supporters has dropped significantly in percentage terms (even while it has rocketed in absolute terms) as television and commercial income has mushroomed but, paradoxically, influence has grown. Society is less deferential and fan activism has benefited from the game's penetration deep into the middle-classes and beyond as this has increased expertise in areas such as the law and communications.
Then there is the rise of social media making it easier to harness discontent and muster protest. Recent successes include the ongoing campaign on ticket prices, which has had an effect at individual clubs and collectively within the Premier League.
There is still too much to protest about but there has been real progress since WSC began articulating the hitherto unheard voice of the fan three decades ago. Here's to another 10 years.
Register for free to continue reading
Registration is a free and easy way to support our truly independent journalism
By registering, you will also enjoy limited access to Premium articles, exclusive newsletters, commenting, and virtual events with our leading journalists
Already have an account? sign in
Register for free to continue reading
Registration is a free and easy way to support our truly independent journalism
By registering, you will also enjoy limited access to Premium articles, exclusive newsletters, commenting, and virtual events with our leading journalists
Already have an account? sign in
Join our new commenting forum
Join thought-provoking conversations, follow other Independent readers and see their replies