Homophobia in football: Can Germany kick its last taboo into touch?
A gay player has spoken out against the homophobia that blights the game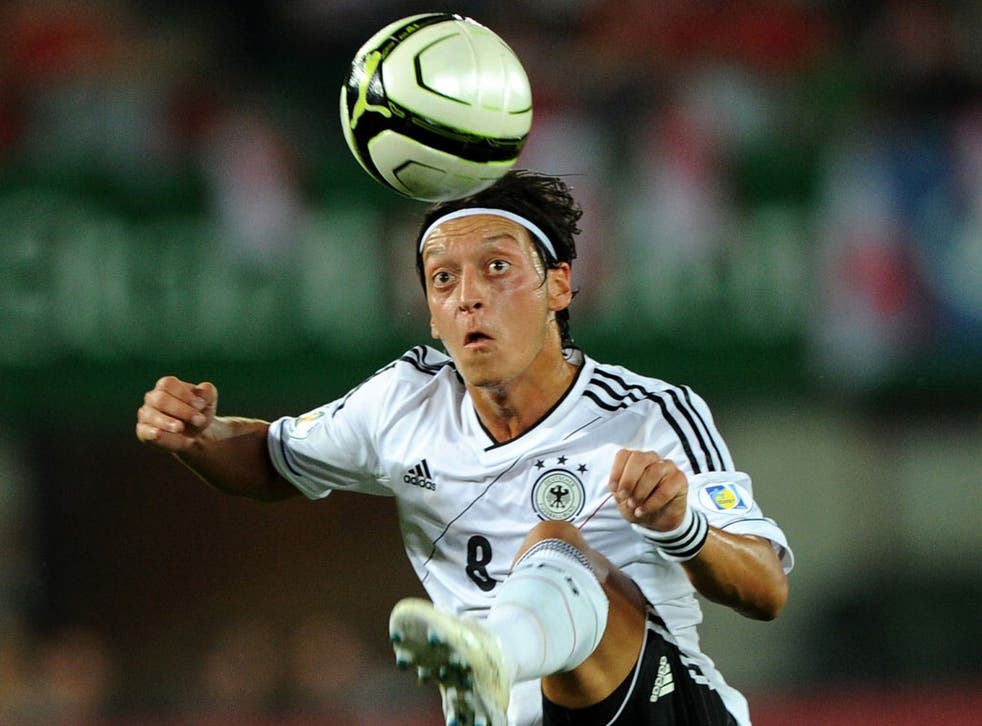 The world of German football has been rocked by a taboo-breaking interview given by an anonymous gay player who has complained of widespread prejudice against homosexual team members in the top division of the game.
The disturbing charges against the Bundesliga were made by an evidently frightened player, who reportedly had to be given "hundreds" of assurances that his name would not be revealed before he finally agreed to be interviewed. Speaking to the online edition of the respected youth magazine Fluter last week, the player said: "I pay a high price for living my dream of playing in the Bundesliga. I have to put on a show and deny my true identity every day."
The player claimed that he had been forced to give up his relationship with his gay partner because of the overwhelming pressures to appear straight. He said there were several homosexual Bundesliga team members and all of them had been forced to abandon their partners and were concealing their true sexual identity. "I was once in a relationship, in fact. But you can imagine that months of playing this hiding game is pure poison for a couple," he said. "At some point I had to make a decision. Of course, success playing football was great – but there was a price to pay."
The journalist behind the interview, Adrian Bechtold, said it had taken him almost a year to persuade the player to agree to be interviewed. The anonymous team member concluded: "It is my hope that we can speak again in a year and that I can then attach a name to what I say."
The revelations, which are thought to be genuine, have shocked the German football world. They have also exposed an attitude that seems to be prevalent at the top of the game, namely that encouraging tolerance of homosexuality attracts unwanted attention and deters sponsors. For a majority of players, coaches and officials the subject remains taboo.
Commentators have pointed out that although the Bundesliga, in light of the anonymous player's revelations, still appears to a bastion of intolerance towards gays, the rest of the country is renowned for its near total acceptance of homosexuality. "Germany's Foreign Minister [Guido Westerwelle] is gay and so is the Mayor of Berlin, but gay players in the Bundesliga remain firmly in the closet," remarked Der Spiegel magazine.
Der Spiegel noted that while German football has many players with immigrant backgrounds – for example, Mesut Özil, who plays for the Spanish club Real Madrid and the German national team, is the son of second-generation Turkish immigrants – there are still officially no gay players in the national team or the Bundesliga. The allegations made in the interview appear to have wounded not only Germany's football establishment but its Chancellor.
Eighteen Bundesliga teams wore jerseys bearing the slogan "Go Your Own Way" during football matches last weekend in an attempt to shake off the stigma of intolerance.
And at a Bundesliga press conference last week, Chancellor Angela Merkel stressed that in Germany players should not "be afraid" to come out. "That's my political message," she said. She was joined at the same press conference by the former German national player and Bayern Munich president Uli Hoeness. He insisted that all clubs in the league had been encouraged to support gays who wanted to come out. He said that if a Bayern Munich player wanted to come out "it would be no problem as far as I am concerned". Marcus Urban, one of the very few lower league players to have come out, welcomed the anonymous interview but said it was only a step towards the normalisation of homosexuality in professional football. "It is a preparation for real outings," he said.
Mr Urban, who publicly acknowledged his homosexuality only after leaving his second division team Rot-Weiss Erfurt in the 1990s, said he used to try to hide being gay by playing "especially aggressively".
He blamed the German Football Association for not taking the issue seriously enough.
Register for free to continue reading
Registration is a free and easy way to support our truly independent journalism
By registering, you will also enjoy limited access to Premium articles, exclusive newsletters, commenting, and virtual events with our leading journalists
Already have an account? sign in
Register for free to continue reading
Registration is a free and easy way to support our truly independent journalism
By registering, you will also enjoy limited access to Premium articles, exclusive newsletters, commenting, and virtual events with our leading journalists
Already have an account? sign in
Join our new commenting forum
Join thought-provoking conversations, follow other Independent readers and see their replies