How David Moyes and 'the god squad' infuriated a former team-mate with their Christian faith
The new Manchester United manager has deep-seated Christian beliefs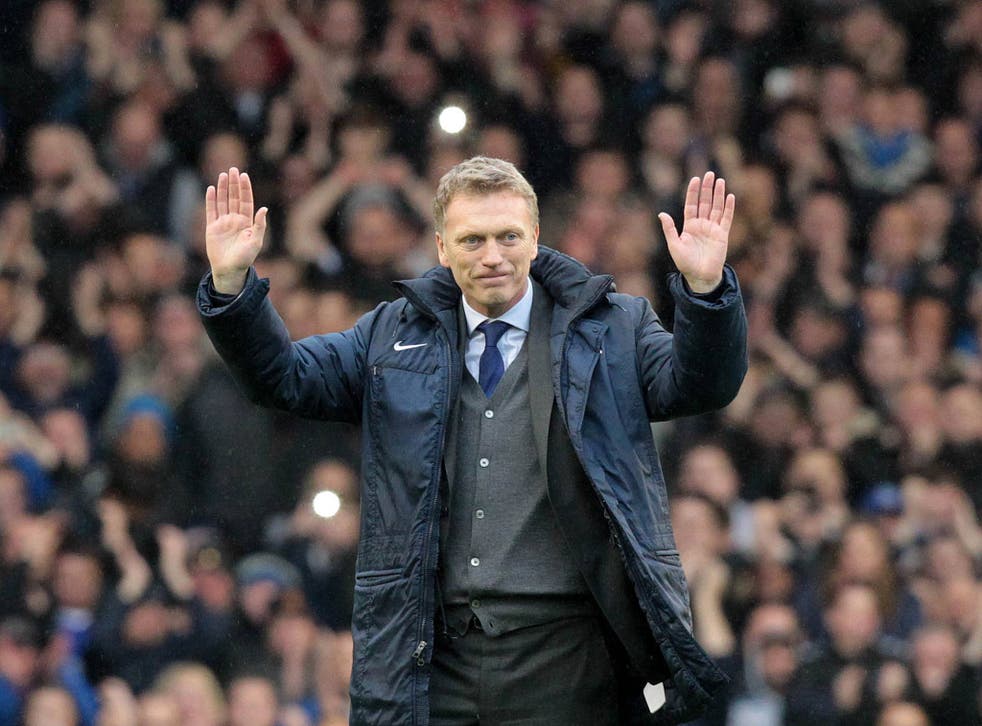 The public image of David Moyes is as an intense, hard manager. The reality is different. He is quietly-spoken and good company with an interest in the pastoral care of his players. That perhaps stems from his deep-seated Christian beliefs, an aspect of his personality he tends not to discuss (see this interview in The Independent five years ago). His faith did not always find favour in his playing days though, as Roy McDonough, who played with Moyes in a struggling Cambridge United side in 1984-85, revealed in his recent, extremely candid autobiography Red Card Roy (Vision Sports Publishing).
Moyes was one of a trio of active Christians at the club, the others being Alan Comfort and Graham Daniels. They were described by McDonough as "Cambridge's Holy Trinity." McDonough writes: "The three of them sat in the changing room with a little black book, discussing their beliefs, when they should have been getting psyched up for a relegation scrap. I would cut out a lurid tabloid newspaper story and stick it on the noticeboard in front of them saying, 'see that pervert. That's what you will end up like. Vicars messing around with the choir boys.' But they just turned the other cheek."
McDonough goes on to describe how he "completely lost the plot with the God Squad" after a 3-3 draw at Wigan in which he had a bruising, running battle with three opposition centre-halves. "I was still in a bad temper after the game, sinking a couple of cans on the coach before launching into a fully blown persecution of the Christians. In my mind they were part of the problem. They were too nice on the pitch, not nasty enough to win games, so it was like turning up with eight men each week. I battered Moyes first demanding to know why a big ginger Jock from Glasgow Celtic could play with absolutely zero aggression, putting all of his energies into bleating on about Jesus instead.
"Alan Comfort had scored that day, so I gave him a wide berth. But there was no respite for Graham Daniels, who had recently become a father but was out of contract at the end of the season. 'And you,' I spewed. 'I'm fighting the world for this team and you're doing nothing. Forget all that little black book bollocks. Where is God when we are fighting for our lives and getting beaten every week? He's not giving us much help is he? You've no chance of getting an new contract here. Who's going to fend for your baby and put food on the plate?
"Daniels just looked up at the roof of the coach, smiled, and said three words: 'He will provide.' I could have baptized him with a can of beer there and then but I didn't want to waste it. After that I never bothered saying anything again and, and the three of them stuck to their beliefs."
Comfort, who later played for Orient and Middlesbrough, became a vicar. He works in Walthamstow and is Leyton Orient's club chaplain. Daniels is General Director of Christians in Sport.
Join our new commenting forum
Join thought-provoking conversations, follow other Independent readers and see their replies