Ian Herbert: As transfer frenzy heads for £1bn, will any club or player do a single thing to make a difference in the real world? I doubt it
When the transfer market spending is done we will be plunged into the soap opera which it always spawns
Ian Herbert
Monday 01 September 2014 23:53 Comments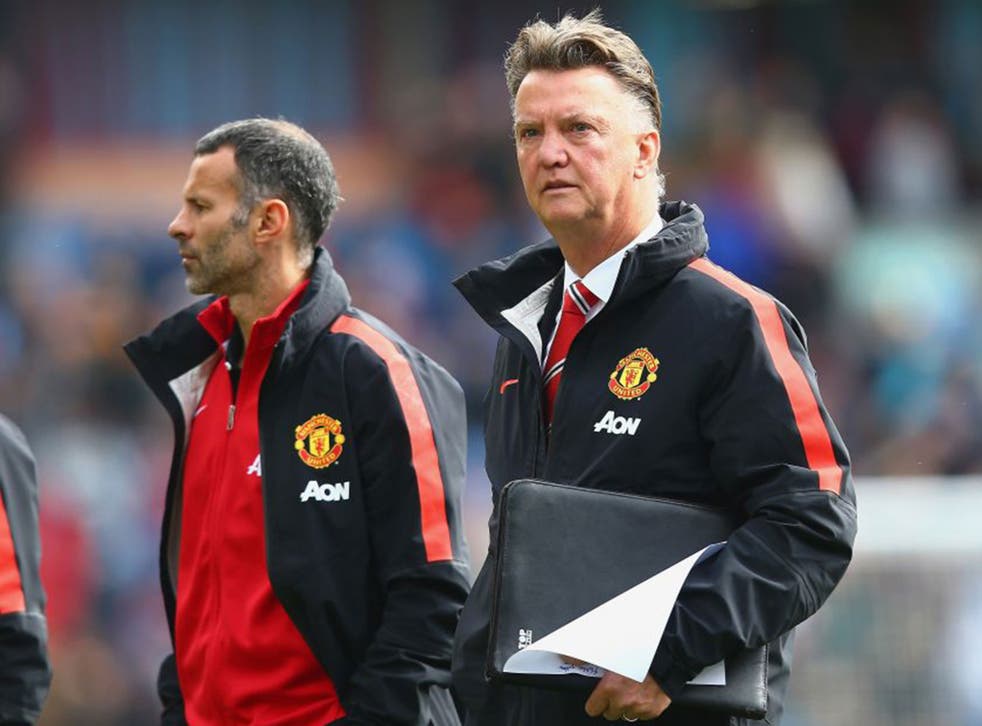 Forgive the heavy heart as the transfer market carousel whips up to its final frenzy today and we look to a very familiar football landscape in the eight months ahead.
This sport feeds off a love of the shiny and new but nothing really original happens at all. The top clubs lavish more and more money on players and wages – Fulham's £11m to Leeds for Ross McCormack while Bayern Munich paid £5m for Xabi Alonso pretty much paints the British picture – while my brother gets his Manchester City email inviting him to take his boys to see the Chelsea game but can't justify the £59 they want for his ticket, and the Under-18 team my friend coaches still have no changing rooms, play on a sloping pitch and were changing in the car again this weekend. They need about £20,000 for facilities.
That the boys' club won't secure that money is not the only predictable part about the football world that lies ahead. When the transfer market spending is done – and even by Friday it had reached close to three-quarters of a billion pounds, almost £100m more than last year, according to Deloitte analysis – we will be plunged into the soap opera which it always spawns.
The football narrative will roll around the usual script of the dreaded "storm", with managers taking the customary protagonists' roles. "Year of the Boss: the sequel" is how FourFourTwo magazine has summed up what is about to unfold and that could certainly be the cover headline for every season. Manager will refuse to shake hands with other manager. Manager will apologise for that. Manager will abuse referee. Manager will say he didn't mean to do that. Dumb manager will be exposed as racially unenlightened because, like many in an unreconstructed industry, he doesn't know any better. Manager's union will attempt to help him apologise for that. There's no light and shade in these matters. As Louis van Gaal has already observed, he is either a saint or devil. We love that because we don't need powers of analysis to jump on board. Those in the eye of these so-called scandals will hope things subside. And when they don't, others will seek to board the merry-go-round: the PR machines will strike up, pushing academics, psychologists and the betting industry, all ready and willing to join the national conversation. And if no one can face the tedium of calling these people up, there are typed-out quotes on offer.
Perhaps the mini-sagas would not explode so wildly out of all proportion if the cracks through the windows on the top clubs were not narrowing so much. For a sport which provokes so much animated talk, the quality of discussion from the practitioners of it is not great. We are living in the world of the "group huddle", PR interviews are offered with so many multiple strings attached – demand for copy approval, sponsor's plug and pre-agreed photograph – that the whole enterprise suffocates. More and more words, all self-serving and frequently signifying nothing. The italicised plugs for video games would not be quite so unsettling if the theme of so many of them was not war.
It's about 12 months since I was given a player's mobile telephone by a lower-ranking Premier League club to set up a time and place for an interview, and, when almost home from west London having completed it, received a text message from him saying it had been good to meet. My astonishment at this common courtesy said a lot about how removed we are from their world.
Some of the unknowns which lie ahead have potential to transcend the drivel. The question, for example, of whether Brendan Rodgers, a brilliantly intuitive leader, can provide deliverance for Mario Balotelli – a player so unpredictable that even an introductory press conference is bound to carry fears for his new club. The question of whether Van Gaal, the Premier League's most intellectual manager, can provide deliverance for Manchester United – a club clearly in need of a technical director to help an overhaul.
But as the spending eases towards a billion pounds today, I wonder if there might be something radically unexpected to deliver us from the predictable. The quiet, uncelebrated revelation that a player or a club – without requests for italicised plug in return – has gone a substantial way to helping affect the course of events out there in the real world. To contribute to a discussion of a British nation where a billion would go a way to eradicating a poverty which has forced people into such poor diets that rickets is being diagnosed again. To want to help people like my mate, John, who has Parkinson's Disease and worries that his wife can't keep paying the £100 needed for his care each week. To want to help improve the pitiful investment in systems to protect children, the failures of which went some way to explaining the horrors of Rotherham. These things are the genuine scandals, not the refused handshake. Might that something radically unexpected happen before next May? Probably not.
Van Gaal has much to learn – about his fellow managers
Martin Keown says Louis van Gaal needs to get his nose out of that black, leather-bound notebook of his and "roll up his sleeves" but a sheet of photographs of managers is something he could usefully study. Van Gaal looked so startled to see Sean Dyche standing over him with outstretched hand at Burnley on Saturday that he seemed not to know who on earth he was, and his insistence on signing autographs before responding to Karl Robinson at MK Dons seemed to stem from the same problem. An innocent mistake. Robinson's post-match press conference response to whether he had met Van Gaal went unreported but it got to the core of the problem. "No. He walked past me in the corridor," Robinson said.
A leader must use his ammo and Cook is misfiring
The scepticism about whether Alastair Cook is the man to lead England is not new in these quarters but a little education in put-downs might serve him well. It is one thing to be smarting and hurt when Graeme Swann cast aspersions on his one-day leadership; another to telegraph it quite so plaintively. "It's not that ideal for me, especially after getting through the summer I've had. I have not spoken to him about it. The phone is always open the other way," Cook said. (Digested translation: "I'm upset but I'll take your call.") There was plenty of available ammo from Cook, like, "Which one of us bailed out of the Ashes?" You need ammo in a dressing room. My scepticism doesn't cease.
Register for free to continue reading
Registration is a free and easy way to support our truly independent journalism
By registering, you will also enjoy limited access to Premium articles, exclusive newsletters, commenting, and virtual events with our leading journalists
Already have an account? sign in
Register for free to continue reading
Registration is a free and easy way to support our truly independent journalism
By registering, you will also enjoy limited access to Premium articles, exclusive newsletters, commenting, and virtual events with our leading journalists
Already have an account? sign in
Join our new commenting forum
Join thought-provoking conversations, follow other Independent readers and see their replies