Ian Herbert: Bolton Wanderers decline reveals it doesn't take overseas proprietors to damage a club
How Bolton's folly of speculating to accumulate under Coyle has left them buried under a mountain of debt in the Championship
Ian Herbert
Tuesday 07 January 2014 02:00 Comments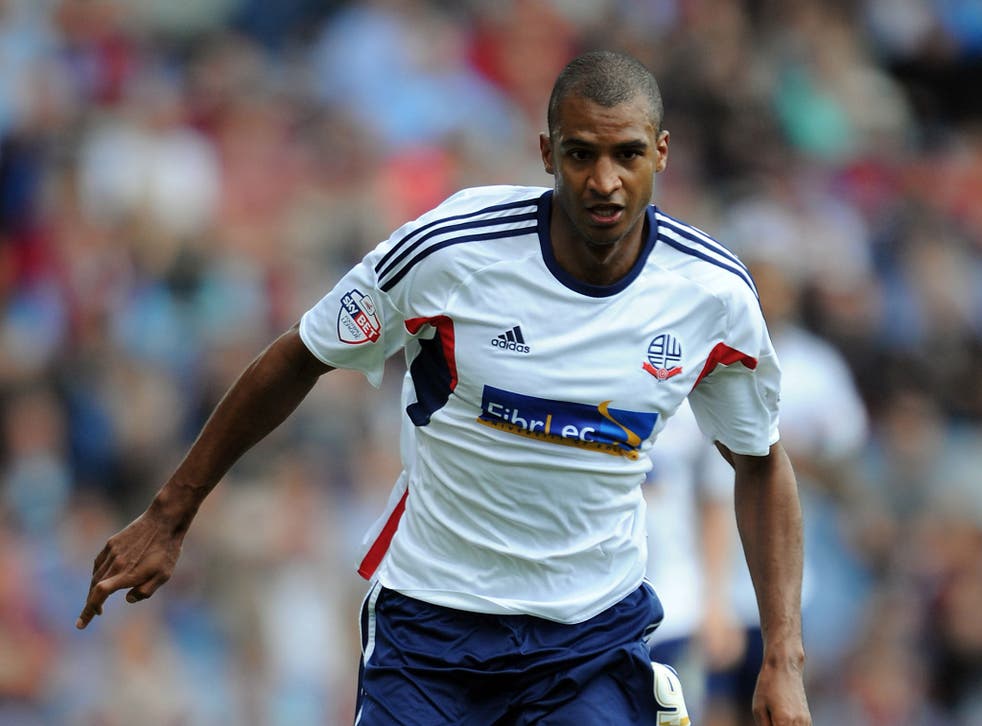 The footballing gods were certainly having a laugh when, as part of the weekend's FA Cup third-round feast, they laid on Bolton Wanderers v Blackpool – that sublime symbol of distant mid-20th century days when football was not such an oligarchy and when the only gambles clubs took were on fitness and form.
Saturday's reprise of the Matthews Final of 1953 came four days after Bolton had revealed the consequences of the 21st-century type of football wager – the obscene investment in players which has become an ever-increasing habit for those left by the wayside since the Premier League was born. We all know that the Premier League spawned an era of shit-or-bust football economics but we didn't know quite how much of the former Bolton had staggered into. A total of £50.7m losses in the year to last June, to be precise. A respected broadcaster suggested to me recently that the preponderance of foreign owners raised the prospect of them acquiring a collective majority vote on the Premier League board, with goodness knows what consequences. Well, the shocking decline of Bolton reveals that it doesn't take overseas proprietors to damage a football club.
The gamble of speculating to accumulate was destined to last only for as long as Bolton had a manager capable of laying good bets. Sam Allardyce certainly was one such man and so, too, Gary Megson. I took some stick from Bolton fans after suggesting in these pages 15 months ago that Megson's dismissal in the winter of 2009 revealed the folly of letting the fans pick the manager. His crime was not being loved by the fans, they said, as if that was of the slightest consequence compared with prowess in the transfer market. Megson's £50m investment – bringing Gary Cahill to the Reebok when Aston Villa's Martin O'Neill wasn't much interested in him, as well as Lee Chung-yong, Mark Davies, Gretar Steinsson and Matt Taylor – has always been underrated. Cahill and Nicolas Anelka are the only players on whose sales the club have significantly profited.
Owen Coyle arrived in Megson's place with far richer Bolton allegiances. The club's chairman, Phil Gartside, and benefactor Eddie Davies, who made his fortune producing kettle thermostats, will insist that their far greater willingness to persist through adversity with Coyle rather than Megson had nothing to do with the sentiment of them both being lifelong Bolton fans. But it certainly looks that way, now that we see what wreckage Coyle has left in his wake.
It is a simple story of overrated players, being signed for excessive fees, paid excessive wages and released for next to nothing. David Ngog, signed from Liverpool for £4m, is currently earning £35,000 a week to sit on the bench and seems prepared to stay there until his contract runs out in the summer. So desperate are the club to lose him from the wage roster they are trying to pay him off to go to Bursaspor in Turkey for a nominal fee. Chris Eagles (£30,000 a week) is in the same wage bracket.
So, too, Zat Knight, whose three-year deal in the high £20,000s was negotiated after Bolton's relegation from the Premier League in May 2012. David Wheater, in a deal concluded last summer, earns around the £20,000 mark. Jermaine Beckford took a pay cut to move from Leicester City though was on at least £40,000 there. Tyrone Mears (£25,000 a week) has not played since the 4-1 defeat to Blackburn in August. And while league position relative to wages, rather than transfer fees, is the true indicator of whether a club is over or underperforming, Bolton have dealt away money like confetti. Danny Shittu cost £2.2m and played 10 games. Johan Elmander (a Megson signing) cost £8.2m and left for nothing. Taylor, who cost £4m, went to West Ham for £1m. Marvin Sordell (£3.2m, 25 games, four goals) is now on loan at Charlton.
Such is the inheritance of manager Dougie Freedman, who must be wondering what on earth he has walked into, having surrendered the sanctity of Crystal Palace, whom he had taken towards promotion. While the non-footballing sides of the club have been cut away – the director of communications Mark Alderton left last summer – Freedman has sought to meld together his own players, hired on austerity salaries, with those on anachronistic pay. He is one of the few managers who can feel blessed that six of his players are out of contract this summer. Freedman, who helped to establish the Palace youth system that produced Wilfried Zaha, Nathaniel Clyne and Johnny Williams, has revealed his disappointment with the youth system he has inherited.
Freedman's presence provides a source of hope and Gartside has insisted that Davies remains committed to a club which, now £163.8m in debt, would be insolvent without him. Last week's financial results show Davies was paid £6.9m in interest on his loans – a £1.4m increase on 2012 – and a £2.8m "player success fee". The businessman may be reimbursing himself while he can, since next year's losses will be subject to a possible transfer embargo under the Football League's Financial Fair Play Rules. Davies will receive no interest next year.
Saturday's victory over Blackpool took Bolton to a fourth-round tie against Cardiff City, a club whose Premier League presence is built on shifting sands. They would claim £1.8m if the gods permitted something incredible and actually saw them to winning the old competition again. It would be one small drop in the vast ocean of debt.
Hodgson's bedtime reading shows much about the man
It's the search for cracks through the windows on sport that makes you buy the book the managers or players have read and in Stoner, written 50 years ago by the American novelist John Williams, I expected to find confirmation of all the received wisdom about Roy Hodgson.
Hodgson disclosed, after the 2-0 win over Poland which secured World Cup qualification, that reading a few pages of the novel was the last thing he had done before turning out the light on the eve of that game. True to form, it is the story of an unsensational academic, who is patient, earnest, enduring and steadfast in equal measure, and who pursues and finds a cherished inner space as "the world" crowds in. Yet it is the style rather than the content which provides the less predictable commentary on Hodgson's choice.
It is a novel to take your breath away: quietly, wryly, inordinately sad and a work of genius which the England manager discovered some considerable time before the copies began stacking up at Waterstones. Coaches who have worked with Hodgson will tell you of his capacity to discover the previously undiscovered and be ahead of the trends. It just doesn't fit into the narrative we want to believe in.
Register for free to continue reading
Registration is a free and easy way to support our truly independent journalism
By registering, you will also enjoy limited access to Premium articles, exclusive newsletters, commenting, and virtual events with our leading journalists
Already have an account? sign in
Join our new commenting forum
Join thought-provoking conversations, follow other Independent readers and see their replies