Ian Herbert: FA Cup final fans left stranded as FA is not for turning
Match is scheduled to kick-off at 5.15pm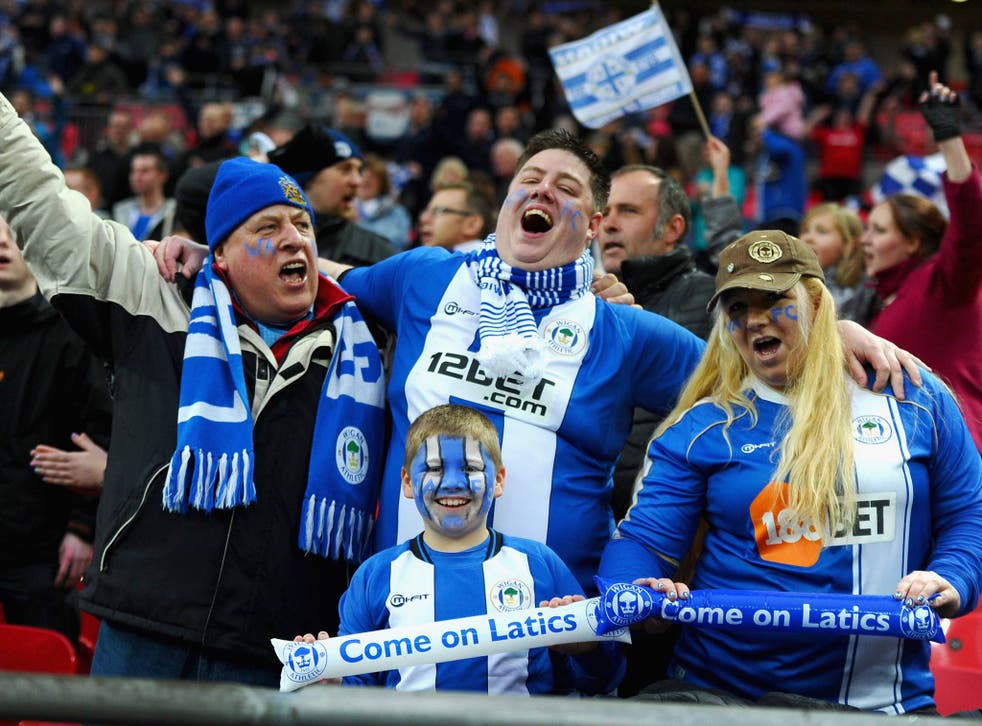 For those who live a distance from London, it has been a day to hear comments breath-taking in their mindlessness and wonder: 'Did someone really say that.' Charles Moore, the former Daily Telegraph editor and Thatcher biographer began it all with his observation on BBC national radio that those areas of the country which are anti-Maggie "tend to be the parts that have become relatively less important." Did he really say that?
The Football Association was right up there alongside Moore tonight in its press statement quashing the protestations of fans of Manchester City and Wigan Athletic - whose sides are meeting each other at the Etihad Stadium this evening - about the 5.15pm FA Cup Final kick off which means the game will finish too late for any of them to catch a train home on the evening of May 1. "In terms of transportation, a small percentage of Cup Final fans use the method of train travel," were the words of the FA statement, with a link to a page of its own website which simply repeated the same statement. Did they really say that?
The FA has been extremely aware of those areas of the football realm where it needs to engender better understanding with supporters. It has taken time, for example, to explain the disciplinary system to those writers whose job it is to explain it to reader and who have been able to point out how idiotic those who abuse the FA for not issuing retrospective red cards actually are. It is a self-conscious organisation in many ways; acutely aware of getting the big decisions right.
But what an incredible lack of intelligence it displayed last night by telling City and Wigan fans that "5.15pm is a regular kick-off time in the football calendar" and - here comes the really significant bit - that "this time was agreed with major stakeholders and broadcasters." (Translation: the TV money talks.) There are, the FA helpfully added, "additional coach services which National Express are running, including directly from Wembley Stadium" the FA continued. National Express being an FA sponsor. Did they really say that?
If the "stakeholders and broadcasters" really are so important to the FA - and the governing body was keen to promote viewing figure for the final with some bombast tonight - then it is time for the governing body to cough up the money to subsidise a late train service up the West Coast main line, on the evening of May 11. And if they're so keen to promote their coach sponsor, how about persuading them to cough up for free National Express coach travel up the M6 to Wigan and Manchester. Good PR all around and a solution which would actually help the paying supporters who have made the effort to get to Wembley. The ones who, once upon a time, used to be the lifeblood of football.
Join our new commenting forum
Join thought-provoking conversations, follow other Independent readers and see their replies