Ian Herbert: Mystery tweeter Duncan Jenkins doesn't deserve this treatment from Liverpool
Duncan Jenkins was funny – a Harry Enfield funny – and hardly straight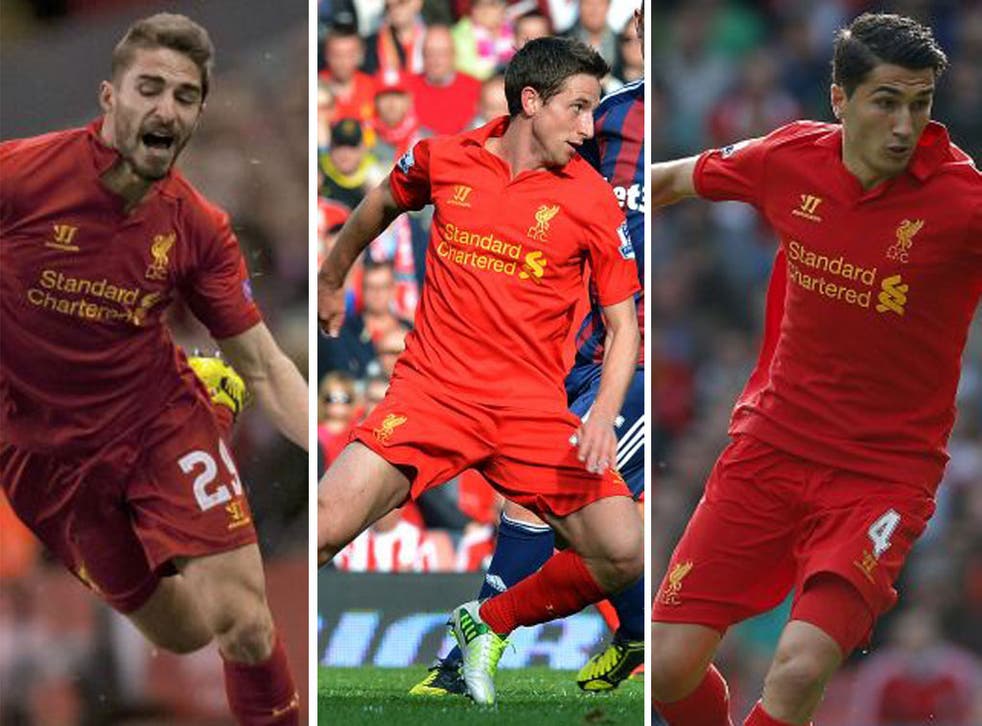 This piece feels like a risky one, given that its subject is someone who finds himself on the wrong side of Liverpool FC and that the unspoken threat to sportswriters who consider articulating what clubs don't want to be told is the removal of access and privileges.
The Duncan Jenkins story is too extraordinary to ignore, though. When all's said and done, it is about social media, the manic search within it for people who are ITK ("In The Know") and about the futility of clubs attempting to control it, now that the old news models have broken down. But it has a dark edge, too.
It all started out as a rather excellent joke. The protagonist did not exist until one night in the winter of 2009, when "his" creator Sean Cummins – a 35-year-old copywriter from south Manchester – was bored of posting on his Liverpool FC forum about the club he has supported since he was a boy. He decided to invent "Duncan Jenkins" – a Facebook character who would be inept, delusional and obsessed with The Bill. When The Guardian wrote about the crime drama's demise in March 2010, "Duncan" expressed his concern on a forum and – in an echo of what would follow – immediately found The Mirror seizing on his words. The paper reported: "Speaking on forums yesterday Duncan Jenkins said: 'It is an absolute disgrace. For a police drama that pushes all the buttons, reflects reality and a regular Joe can connect to, you can't beat The Bill.'"
"Duncan" established a small Facebook fan club, with 150 "likes", and it was when the jokes seemed to evaporate and the character fizzled out in June last year that Cummins decided to relaunch him on Twitter last November as the equally delusional @DuncanJenkinsFC – the hapless "perspiring journalist". "Duncan" was the same as he ever was, only football journalism was his latest attempt at making it. It was slow going in the early days – 1,000 or so followers – but "Duncan", with his malapropisms, misspellings and Colemanballs, was very, very funny.
And then he stumbled on a gold mine. Posting on the Liverpool FC forum, est1892, he discovered how, two hours before kick-off someone was repeatedly reporting the correct Liverpool starting XI – that holy grail of football writers. The 11 names and no more were posted. The aspiring, breathless "Duncan" immediately republished it each time.
Suddenly and remarkably, the fantasist with the ridiculous hairstyle on his avatar was credible, ITK, flooded by followers as football tweeters generally tend to be and wondering where to take the joke next. Transfer stories being the vital currency of the self-respecting football writer – and devoured by readers whether they've a 50 per cent chance of happening or five per cent – "Duncan" decided to "put my head above the parrot pit" – as he described it in one of the columns analysing Euro 2012 which goal.com invited him to write. There was Climp Dempsey, Cheery Begiristain (spelt differently every time). And, since Duncan's creator was a fairly obsessive Liverpool season-ticket holder, his hit rate was OK. Andre Villas-Boas, Gylfi Sigurdsson and Gaston Ramirez to Liverpool were all wrong, but who cares when you're ITK?
My comparison of details published by football writers and subsequently tweets by "Duncan" – which was the crux of the dispute which was about to follow – suggests that "Duncan" simply took an educated guess on transfer targets the papers were writing about. Fabio Borini tallied with a tweet from a respected Liverpool Echo writer. A very confident prediction about Nuri Sahin came literally seconds after a Times tweet. Joe Allen was based on an Independent report and Johan Cruyff as sporting director came from a well-connected BBC Liverpool writer. "Duncan" also said rumours of Darren Bent arriving were nonsense and was early on to Brendan Rodgers. Good calls. Lucky calls.
His Twitter followers soared towards 40,000, which is perhaps not surprising since the world of fact and fiction all morph into one in the social media environment. The Twitter handle @FootballAgent49 – who reached 43,000 followers – has recently unmasked himself as an 18-year-old. "I feel my Twitter experience has been very successful with some of my 'stories' even trending fifth in the world. I'm proud to say that I haven't had even one transfer scoop in my time yet people still say I'm more reliable than Sky Sports News and the BBC. Laughable," he said when he came clean. @EPLAgent007 also reached 20,000: "I p**s myself laughing. 20,000 followers from chatting absolute s**t that I made up. Brilliant."
But Jenkins/Cummins was funny – a Harry Enfield type of funny – and was hardly masquerading as straight. Which is what renders particularly bizarre the decision of Liverpool's communications director, Jen Chang, to drive to Manchester in late August and spend two hours with Cummins at the Evuna restaurant on Deansgate seeking to establish the name of his Liverpool "mole".
Liverpool are entirely justified to investigate if someone, on the inside of their club, is betraying secrets. But with the absence of an explanation to counter the incredibly detailed and explosive blog which "Duncan" published on Friday, detailing what happened at the Evuna, it is difficult to appreciate why Chang dealt with it as he did. There has been no response from Liverpool to "Duncan's" claims that an infuriated Chang, who allegedly hired investigators to find Cummins, told him that unless he came clean there would be "dog s**t coming through your letter box" and he "might even have to move house" because "football fans are crazy". These are not comments which any supporter or journalist would welcome.
Cummins' records are very, very detailed and he is now in possession of CCTV images and a video from the restaurant which show him meeting the Liverpool director at 13.03pm on 22 August and the two of them leaving at 14.49pm. His account of this meeting has gone unpublished for the past two months as he sought an apology from Liverpool. And then, perhaps fittingly for the social media age, he eventually told all in the blog which began: "This is me – not Duncan. Duncan Jenkins is a character everything he said or did on Twitter was in character…" It has been an internet sensation.
However, Cummins lacked the foresight of an established media organisation, which would have prevented his oversight of publishing just as the Independent Police Complaints Commission discussed its Hillsborough investigation. Now he stands alone; a pariah to many fans, fielding a torrent of internet abuse and being accused of disrespect to the Hillsborough campaign.
The days of "Duncan" are over, needless to say. This feels like very strong punishment for what – unless there is sudden dramatic evidence to the contrary – seems like the offence of spinning a joke which at least 40,000 people enjoyed. Liverpool, a club who profess a desire to be at the cutting edge of communication for a social media age, have not looked terribly modern in this matter. The old attempts to control information have long gone. A public apology seems the least that is owed.
Cycling's rulers have a case to answer. We wait ...
The BBC's excellent Radio 5 Live documentary on the Lance Armstrong case last night added to the sense of outrage about how the seven-times Tour de France winner got away with it all for so long. But it also posed the question of when the answers will be forthcoming from the International Cycling Union. As the governing body, the UCI had all the blood data and the medical reports. It stands accused of accepting a payment from Armstrong to keep a test positive quiet. Technically, the UCI has 21 days from the receipt of last week's report to respond. Honorary president Hein Verbruggen is discredited more with every day of silence.
Join our new commenting forum
Join thought-provoking conversations, follow other Independent readers and see their replies