Is Avram Grant next in line at Chelsea?
Charles Reynolds
Sunday 17 February 2013 17:00 Comments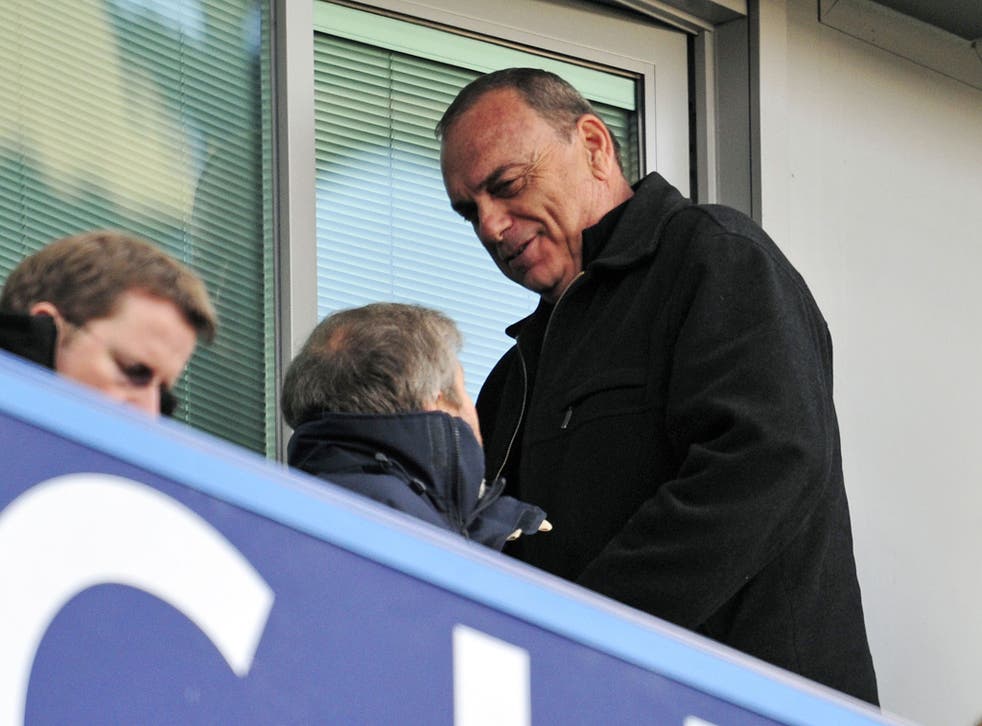 For Chelsea fans already concerned about their managerial future, the presence of Avram Grant at Stamford Bridge today seemed like a bad omen.
The Israeli, a former interim manager himself, was watching on from Roman Abramovich's box as the latest stand-in boss, Rafael Benitez, eventually recorded a comfortable win over Brentford.
The Spaniard remains hugely unpopular with the Chelsea fans although there can be few among them who would wish to see Grant instilled as their third manager this season.
Nevertheless it seems certain that Benitez will not be staying past the end of this campaign, which raises the question who will be next in the Chelsea manager's chair...
David Moyes (1.36) - Everton's long serving manager is currently the bookies favourite particularly after refusing to talk about his future until the end of the season.
Jose Mourinho (1.63) - The former Blues boss looks to be on his way out of Madrid at the end of the season and a return to Stamford Bridge would be hugely popular with the fans - although for a man who likes total control of his club, working under Abramovich again would seem to pose a few problems.
Gus Poyet (3.33) - Having dispensed with the services of Roberto Di Matteo earlier in this season, it would be ironic if the next permanent Chelsea boss turned out to be another of the club's 90s midfield heroes. A popular figure at the club, his relative inexperience may count against him.
Jurgen Klopp (10) - The Dortmund supremo has repeatedly ruled himself out of the running to be next in line at Stamford Bridge and the prospect of pitting his wits against Pep Guardiola and Bayern Munich next season surely mean a move to London is unlikely.
Avram Grant (28) - Today's visit to Stamford Bridge aside, there has been nothing to suggest that one of football's glummest looking men will be back in charge of the Blues any time soon. However as he has proved before it is dangerous to predict the seemingly ever-changing whims of Roman Abramovich.
Register for free to continue reading
Registration is a free and easy way to support our truly independent journalism
By registering, you will also enjoy limited access to Premium articles, exclusive newsletters, commenting, and virtual events with our leading journalists
Already have an account? sign in
Join our new commenting forum
Join thought-provoking conversations, follow other Independent readers and see their replies