Jerome Champagne confirms intention to stand for Fifa presidency - but only if Sepp Blatter doesn't
The vote will be held next year, with current president Sepp Blatter yet to decide whether to go for another term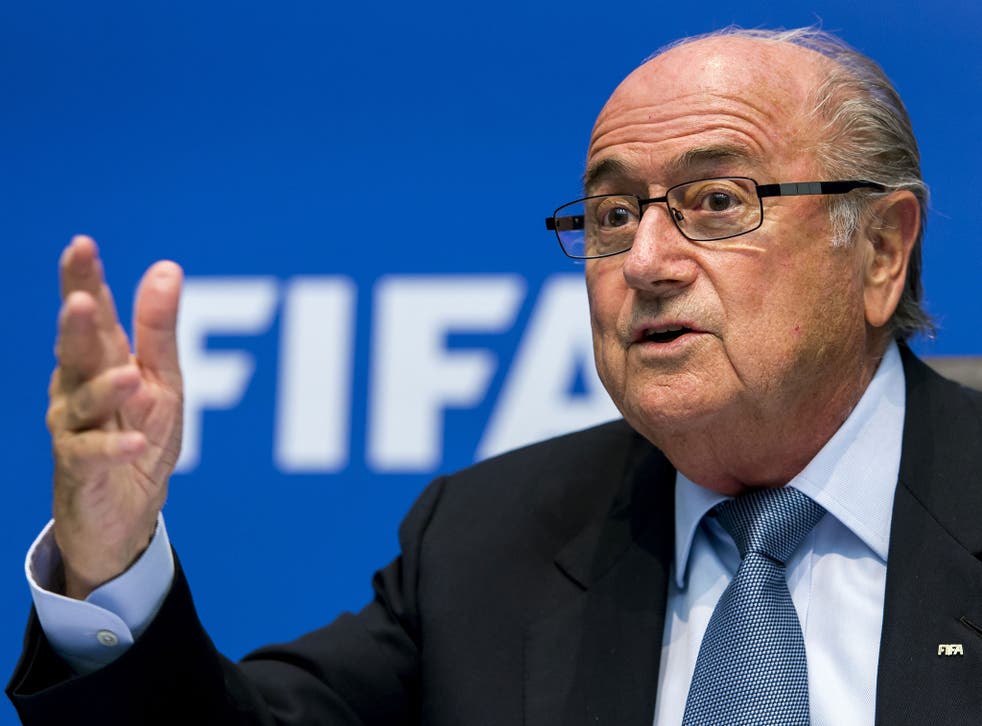 The campaign launch of the first declared candidate for the Fifa presidency in 2015 descended into farce today when the individual in question, the former Fifa aide Jerome Champagne, said he would not stand if Sepp Blatter decided to run for a fifth term.
Blatter, 77, has said that he will not run again for the Fifa presidency, which he has occupied for the last 16 years, but there have been indications that he might be prepared to change his mind. Champagne, who worked at Fifa for 11 years said he would stand against his former boss and, in the case of Blatter not contesting the election, indicated he would seek the current Fifa president's support.
When asked whether he would stand if Blatter changes his mind and runs again at the elections in May next year, Champagne, a former French diplomat, said: "If he stands I don't think so". He also said he did not believe he could defeat Blatter in an election, in which the 209 member associations vote.
Champagne's campaign, launched at the Connaught Rooms in central London, appeared primarily to be a move on his part to put himself back at the centre of Fifa's power structure with a compromise deal at the next election.
Nevertheless, Champagne made bold claims about restoring transparency to Fifa and allowing the new president to appoint his own executive committee rather than being forced to work with elected members who could potentially be obstructive. "The Fifa ExCo is like if Barack Obama would have John McCain and Sarah Palin [in senior government positions] and them bitching all the time."
Champagne warned of what he called the "NBA-ification" of football in which certain domestic leagues could become more powerful than Fifa, as he claims to be the case with the NBA in the United States and Fiba, the world governing body for basketball. He called for greater transparency in Fifa, railed against the European Commission and the inequality in the world game.
He also pointed out that the team that finished 20th in the Premier League this season would earn twice as much as the champions of France in terms of prize money and broadcast revenue. However, he offered few ideas of how he might address these problems although he did promise to make his Fifa president's salary a matter of public record if elected.
Champagne was proud of his achievements in bringing Palestine and Kosovo into Fifa and the unifying powers of the governing body. "If we had a 'Fifa for water' where we took a little percentage of money from every country ... we would have solved the problem of drought a long time ago," he said.
Register for free to continue reading
Registration is a free and easy way to support our truly independent journalism
By registering, you will also enjoy limited access to Premium articles, exclusive newsletters, commenting, and virtual events with our leading journalists
Already have an account? sign in
Register for free to continue reading
Registration is a free and easy way to support our truly independent journalism
By registering, you will also enjoy limited access to Premium articles, exclusive newsletters, commenting, and virtual events with our leading journalists
Already have an account? sign in
Join our new commenting forum
Join thought-provoking conversations, follow other Independent readers and see their replies