Joe Sullivan: 'Henry has transformed the Sox. He's been good news'
The view from Boston
Thursday 07 October 2010 00:00 BST
Comments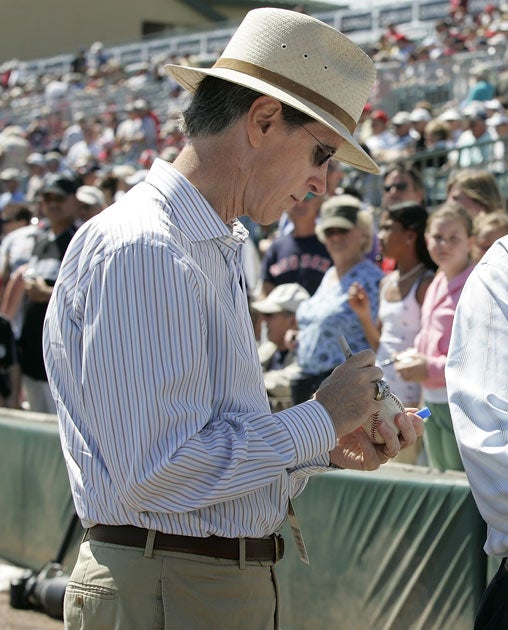 When John W Henry purchased the Boston Red Sox, he was one of three visible figures alongside Larry Lucchino [a former athlete and sports lawyer] and Tom Werner, one of Henry's business partners in New England Sports Ventures.
They bought the team in 2002 and won the World Series in 2004 to end an 86-year championship drought. That alone was a significant achievement but what Henry has also done is make the Red Sox contenders on an annual basis. They also won the World Series in 2007 but it's the transformation overall that's been impressive.
There has been improvement in all areas, from player acquisition to player development. Henry's popular, he's made the Red Sox profitable, and he's made them marketable.
There was the issue when they arrived of what to do with the stadium, Fenway Park, which was opened in 1912. But not only have they preserved it, they've improved it. They've enhanced the charm of the old stadium, improved the experience for the fans.
I have followed the Liverpool story to some extent and it seems there are some parallels between the clubs; good teams but playing at a level that's not truly competitive, needing something to change to make a transition, in conditions that need improvement.
The only bad thing I'd say about them [NESV] is that it's now expensive to go and see the Red Sox play. It can really add up for a family of four. It has become a place for the corporate, the connected and the wealthy.
Despite the prices, the place is still selling out: the Red Sox have been sold out for something like 631 consecutive games going back to 2003. But the prices are high for fans: $25 (£15) in the cheapest bleachers, $45, $80, $90, even up to $120 (£75) per seat per game in "ordinary" areas, and much higher again in the exclusive areas, like on the Green Monster [an area of the stadium above a giant green screen].
The Red Sox make a big profit, but look at the overview and [Henry] has invested in player acquisition and salaries, they're developing talent, and there's no question that he's a good thing as far as the Red Sox are concerned.
Personality-wise, I would describe him to be introverted to the verge of reclusive. That's not to say that he's never available or never talks, because he does, but he's sparing.
Joe Sullivan is the sports editor of the Boston Globe
Join our commenting forum
Join thought-provoking conversations, follow other Independent readers and see their replies