Johan Cruyff dead: why Cruyff refused to wear the trademark three stripes of Adidas at the 1974 World Cup
The Dutch FA bowed to their captain's demand - and he wore two stripes on his kit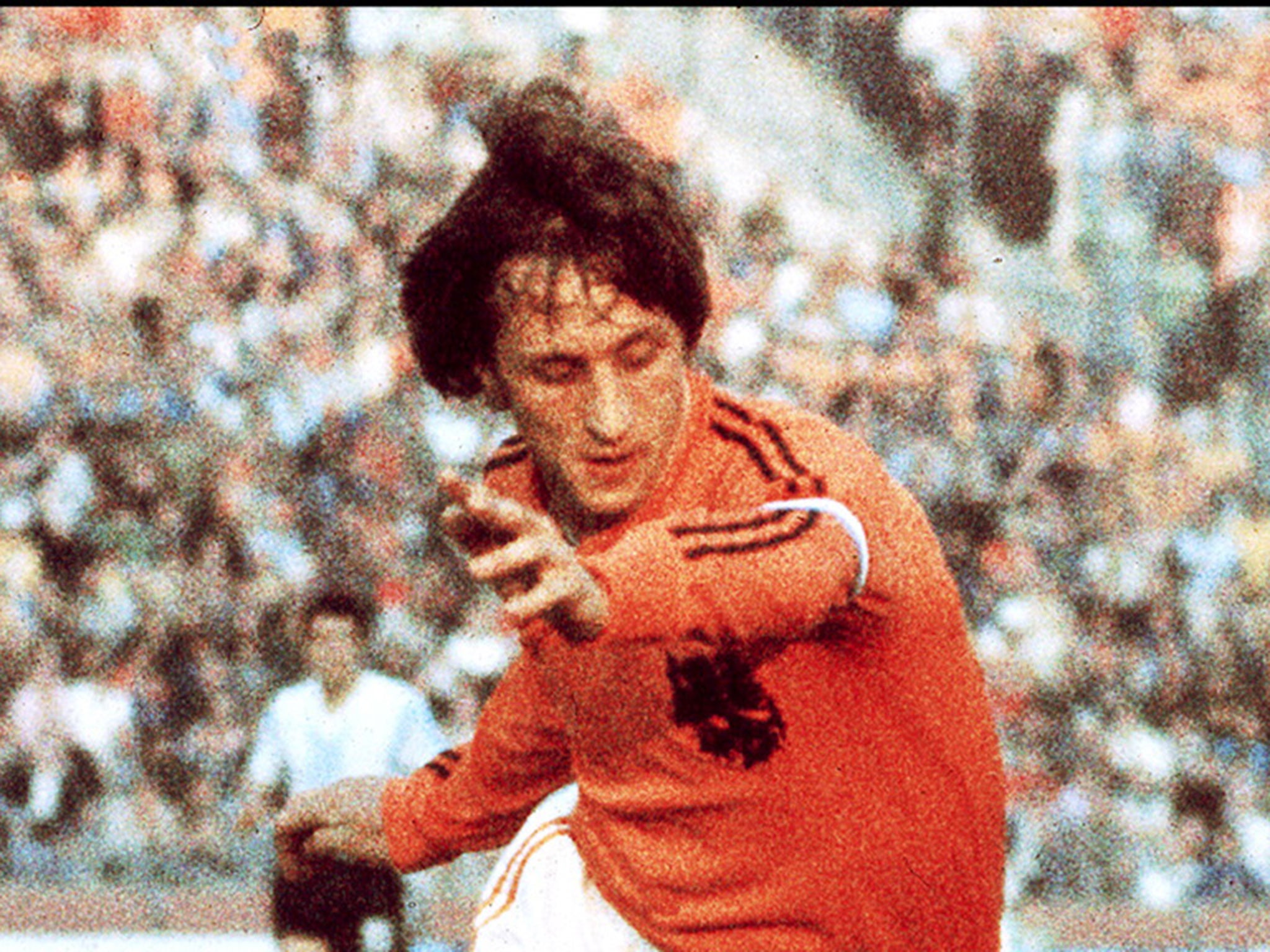 Footballing legend Johan Cruyff has passed away of cancer at the age of 68.
Back at the 1974 World Cup which was held in west Germany, Adidas was the kit supplier to the Netherlands football team, captained by Cruyff.
All his team-mates had the famous three stripes of Adidas on the sleeves of their orange shirt, but Cruyff had two.
This was because Cruyff was sponsored by rival brand Puma who supplied him with their iconic Puma King boots, and he refused to wear the three trademark Adidas stripes.
The Dutch FA bowed to Cruyff's demand, and allowed him to play in a bespoke kit with only two stripes.
Johan Cruyff - life in pictures
Show all 12
The rest, as they say, is history.
What followed was Cruyff bringing the Cruyff turn to the world, total football, and the Netherlands finishing as runners up to the West Germany.
In that final, the Netherlands lost 2-1 to West Germany in Munich.
Join our commenting forum
Join thought-provoking conversations, follow other Independent readers and see their replies