Keep calm and don't make panic substitutions – how to rescue a game when losing
Research shows that bringing on a striker for a defender is counter-productive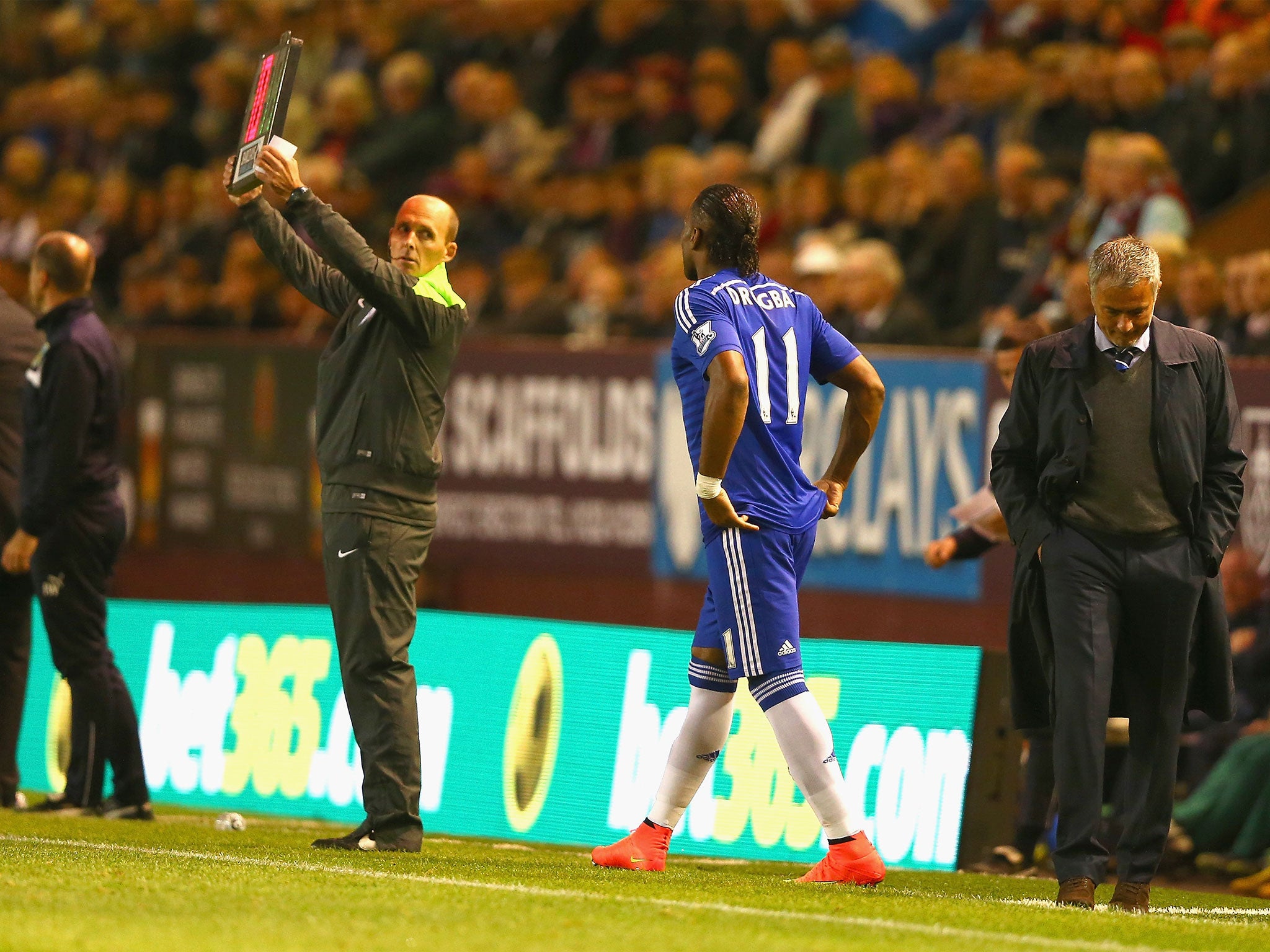 The popular image of the proactive manager could be counter-productive. As much as fans might want to see their coach out in the technical area, hurriedly making changes when things are going wrong and trying to reverse the flow of the game, football does not always work that way.
New research suggests the opposite; that the best managers are not those who try to impose themselves on the game, but rather those who let it continue on its course, even if it is running against them.
That is the finding of research looking at over 8,200 games from the Premier League and the Bundesliga from 1998 to 2012. Expectations as Reference Points: Field Evidence from Professional Soccer is a paper which looks at what happens in matches which are going against the expected outcome and when the bookmakers' favourite is losing.
When a manager is facing defeat, then the natural response is to change the game through attacking substitutions, such as Arsène Wenger's decision to throw on Yaya Sanogo for Calum Chambers during the defeat at Swansea on Sunday.
Dr Leif Brandes of Warwick Business School, one of the three authors of the paper, would advise that desperate rolls of the dice – in the form of attacking substitutions – were not always a good idea for a team chasing a game it was meant to win.
"Despite the push to bring on another striker," Dr Brandes said, "our research found such an action actually had negative consequences, with, on average, it worsening their goal difference by 0.3, while they were also 0.3 points worse off."
This is the blind panic of a team who are worried about being upset, who risk everything to avoid disaster and end up losing even more. The same applies to players too, who are 85 per cent more likely to be sent off for violent conduct when their side is unexpectedly losing.
"This shows players and coaches can experience psychological distress and act irrationally by taking too much of a risk when expectations are not being reached."
So what does this suggest? That the best solution to a crisis may in fact be inaction. When a football match is not going to plan it should be left to continue on its own course, that class is still likelier to tell in the end as long as managers restrain their addiction to meddling. Managers should stop trying to be so clever, sit back in the dugout and keep their fingers crossed.
Join our commenting forum
Join thought-provoking conversations, follow other Independent readers and see their replies