Kevin Garside: It may pass unremarked in theatreland, but homosexuality faces intolerance and hostility throughout society, not just in football
What did 'The Pass' reveal about the game and its taboos? Surprisingly little
Kevin Garside
Monday 20 January 2014 00:57 Comments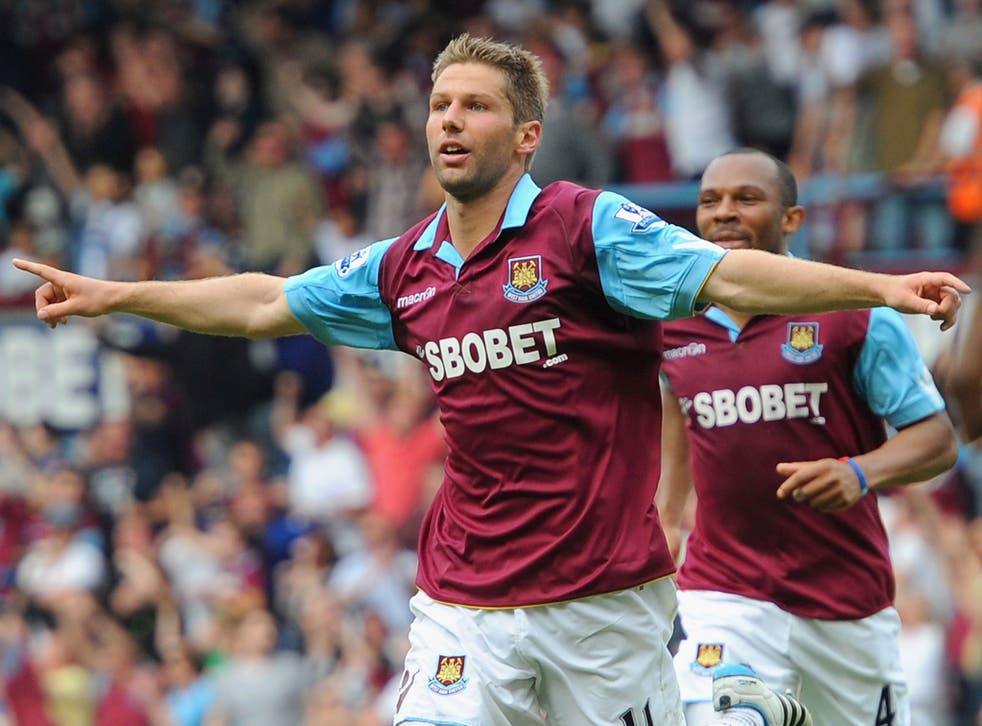 On an intimate, rooftop stage in the rafters of the Royal Court in London, homosexuality in football is given the theatrical treatment, which in this example opens with two fit young actors parading around in their undercrackers.
It took me back a generation to my undergraduate days, spent for the most part as the boyfriend of a drama student. I was the weird bloke with the Charlie Nicholas haircut who talked about football at parties. I neither drank alcohol nor opined about the Alexander technique. I was mostly mute, save for stealing a bit of sporting banter in clandestine clusters.
An evening in the press seats also reminded me what an odd thing theatre is, one group of people performing expressly for another. Unlike sport, the audience is integral. Without it there is no play. Outside the professional arena, there is no audience for sport, save for the ubiquity of one man and his dog. This makes the dynamic between doers and watchers wholly different, more complicated and harder to trust, especially when interpreting the value of the message.
The recent revelation by Thomas Hitzlsperger has thrust the issue of homosexuality back into the football spotlight, a development jumped on by the theatre's PR machine seeking a wider audience for its production of The Pass. Fair enough. It is important that young playwrights and their work are recognised, and the Royal Court is tireless in the promotion of avant-garde theatre.
So what did John Donnelly's play reveal about the beautiful game and its taboos? Surprisingly little, I'm afraid. I was persuaded through the doors on the understanding that The Pass was an inquiry into the conventions and mores of a game immersed in machismo and historically hostile to the presence of gay participants.
But the action did not take us into the dressing room as such but the bedroom, albeit in a hotel setting.
Rooming as Under-17s on the eve of their first-team debuts, Ade and Jason are thrust into each other's naked company. Ade is gay but undeclared, Jason is gay but in denial. And thus the plot propels us into the world of adolescent insecurity and masculine uncertainty.
The laddish inflections are all there and nicely observed, yet, though attached to a footballing theme, they revealed little about how homosexuality manifests itself in the game in a way that it does not outside it. There was no unique element exposing footballing attitudes and repression. What it revealed was a fault line in society. If there were tolerance of homosexuals in our lives, there would be no need for Hitzlsperger and others to come out, for they would not be imprisoned in the first place. It is not football that made Hitzlsperger's life choices difficult to confront but the civilisation in which the game flourishes.
Yes, we have made huge structural strides, with the advance of civil partnerships and gay marriage and the criminalising of behaviour that persecutes individuals because of their sexual orientation. In cosmopolitan centres and niche enclaves like London theatreland, acceptance is no longer an issue.
But for ordinary folk untouched by the phenomenon, homosexuality remains an abstract issue until it explodes painfully in their provincial faces. The difficulty and angst faced by so many young people too scared to confront the emerging reality of their same-sex impulses, even to tell their parents, remains a huge issue in UK households far removed from the capital's enlightened precincts, so why should football be any different?
By setting the gay question in a football milieu, Donnelly identifies it as a problem for the game but not beyond. The assumption must be that, in light of the formal strides made in civil life, all is well in the world and football is dragging its antiquated, prejudiced feet. The truth is that professional sport as a whole, not just football, is conditioned by unreconstructed attitudes, as opposed to being their progenitor.
So, on a theoretical level, the play finds itself in a conceptual cul-de-sac, unable to deliver the insight it promises. But as a piece of entertainment it performs rather better. Russell Tovey is razor-sharp as the alienated high-achiever, whose personal life and sense of self unravels at an inverse rate to his soaring financial status. His refusal to acknowledge publicly his homosexuality, to protect his image and therefore his economic power, results in a broken existence devoid of happiness and meaning.
Ade (Gary Carr) is as happy as Larry; out, shacked up with his boyfriend and running his own plumbing business after being discarded by his club at the first hurdle.
The play brings the two together at the close in powerful, tragicomic scenes that counterpose the emptiness of the rich footballer living a lie with the wealth of the tradesman at peace with himself.
Special mention to Lisa McGrillis, neither male nor homosexual, but brilliantly authentic as Lyndsey, a Geordie tart adept at separating a cheating man from his money while simultaneously deepening her integrity.
Register for free to continue reading
Registration is a free and easy way to support our truly independent journalism
By registering, you will also enjoy limited access to Premium articles, exclusive newsletters, commenting, and virtual events with our leading journalists
Already have an account? sign in
Join our new commenting forum
Join thought-provoking conversations, follow other Independent readers and see their replies