Kevin Garside: Olympic Stadium deal for West Ham, could have been improved with Leyton Orient ground-share
The Hammers will be the anchor tenants
Kevin Garside
Friday 22 March 2013 13:23 Comments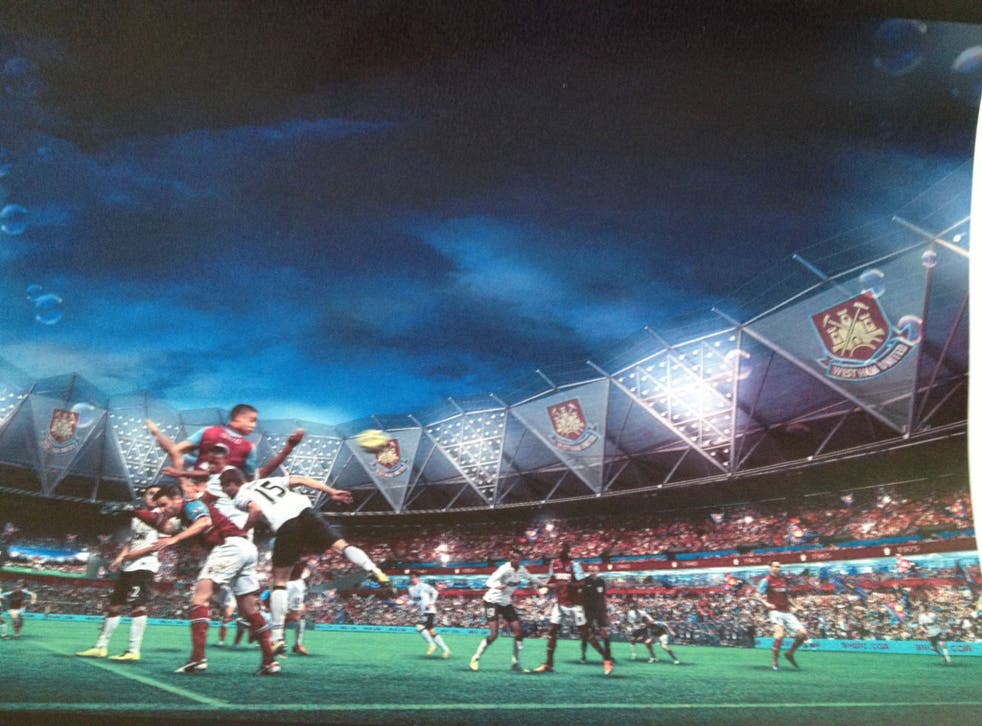 Hard to argue with the rehousing of West Ham at the Olympic Stadium. The club needed a new home and the stadium a tenant. However, the outcome might have been enhanced by the inclusion of Leyton Orient in a ground-sharing deal.
Orient owner Barry Hearn is seeking a judicial review of the decision that grants the Hammers a 99-year lease from 2016. Good luck with that, Barry. Pity you have to throw good money after bad in pursuit of a sensible solution to the problem of bringing Victorian football institutions sharing a neighbourhood into the 21 century.
The £150 million revamp of a new stadium smacks of a lack of foresight in the first place, but let's not quibble about an Olympic Games that in so many ways exceeded expectation. What is disappointing is the reluctance of football clubs in this country to give sensible consideration to ground sharing.
Why Liverpool and Everton, a goal kick apart and both in desperate need of new homes for the modern epoch, will not countenance the idea defeats all logic? But then Arsenal at the Emirates and the FA at Wembley blew more than a billion smackers building two new palazzos fewer than a dozen miles apart. Bonkers.
The idea that West Ham, serving the great expanse east of the capital, required an arena to match the conurbation has long been nurtured at the Academy. The club that won the World Cup for England, as the Boleyn boys would have it, fancied themselves equipped with a fan base to challenge the North London dynasties of Arsenal and Tottenham Hotspur as well as the newly minted Chelsea in the west.
A capacity set at 54,000 gives them the opportunity to make the case. West Ham's first match in the stadium comes 50 years after they last won the World Cup. Why didn't we think of this sooner?
Register for free to continue reading
Registration is a free and easy way to support our truly independent journalism
By registering, you will also enjoy limited access to Premium articles, exclusive newsletters, commenting, and virtual events with our leading journalists
Already have an account? sign in
Join our new commenting forum
Join thought-provoking conversations, follow other Independent readers and see their replies