Leicester, Spurs and West Ham can make the Big Five pay for their complacency
Currently sitting in 10th position in the Premier League, Chelsea will be lucky even to scrape into the Europa League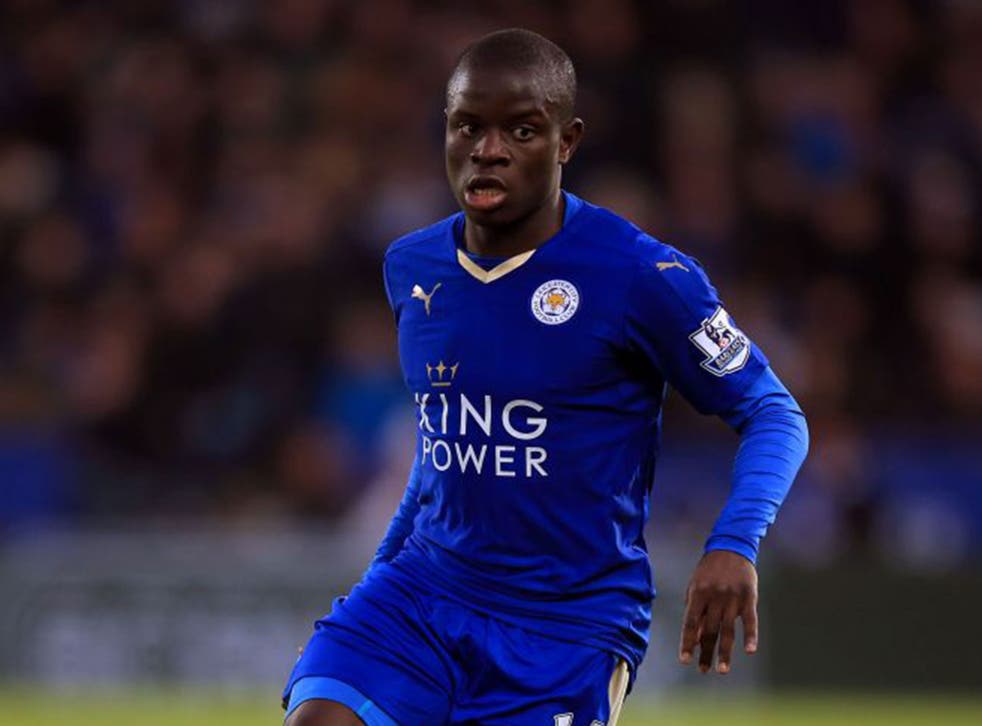 It is little wonder that the most senior officials of English football's so-called Big Five met together at London's Dorchester Hotel last week to discuss, among other things, the future make-up of the Champions League.
The premise of the meeting was to hear and digest proposals by Relevent Sports, the American sporting promoters backed by the billionaire Miami Dolphins owner, Stephen Ross, which centred on a joint effort to build and grow a pre-season equivalent of the Champions League to be played in all corners of the globe, from Los Angeles, to Beijing, Johannesburg, Melbourne and beyond.
Chelsea, Arsenal, Liverpool, Manchester City and Manchester United all had their own men in the room and the current landscape of the Premier League ought to tell you why.
Thanks to the most unpredictable season in the history of the Premier League, in which Leicester City top the table and West Ham United lie just one point adrift of Champions League qualification, the Big Five are running scared.
Chelsea will attempt to overturn a 2-1 first-leg deficit against Paris Saint-Germain at Stamford Bridge tomorrow in order to qualify for the quarter-finals, but if they don't Roman Abramovich knows that his lavishly funded club will not be invited to European football's top table next season.
Currently sitting in 10th position in the Premier League, Chelsea will be lucky even to scrape into the Europa League, unless they win the FA Cup.
As for Liverpool and United, the first-ever European meeting between the two clubs in the Europa League at Anfield on Thursday will do great "retail" for the broadcasters, but with eight European Cups between them, English football's two genuine global superpowers really should be slugging it out in the blue-chip competition of the Champions League rather than Uefa's equivalent of the Johnstone's Paint Trophy.
But that is where Liverpool and United are right now and there is no certainty that either of them will be back in the Champions League next season, with Liverpool repeatedly taking one step forward and one step back, and United's anaemic defeat at West Bromwich Albion on Sunday exposing the flaws in their squad.
And Arsenal? Saturday's battling 2-2 draw at Spurs, after they had been reduced to 10 men, was a positive outcome at White Hart Lane, but they could also find themselves out of the Champions League next season with West Ham breathing down their necks.
The same applies to City, the last outsider to gatecrash the top four but now a member of the European establishment as a result of Sheikh Mansour bin Zayed al-Nahyan's largesse.
So where did it all go wrong for the seemingly ring-fenced elite of English football?
Complacency in recruitment has affected all of the Big Five, with some worse than others when it comes to identifying new signings, but fingers must also be pointed at the coaching and motivational skills of the men in charge after the performances of the players they have been tasked to organise and improve.
Would Yaya Touré pick his games at Manchester City if Pep Guardiola were in charge rather than Manuel Pellegrini? We may discover the answer next season, unless Guardiola ships him out first.
Are Chelsea now paying the ultimate price for failing to remove Jose Mourinho from his job when it had long become clear that his players possessed all the desire of a teenager when faced with maths homework on a Friday night?
And are Arsenal and United suffering because Arsène Wenger and Louis van Gaal have become coaches with great pasts rather than ones with glittering futures?
Whatever the answer, those same questions are not being asked at Leicester, Tottenham or West Ham. Their players have raised the bar this season in terms of discipline and application, but in each case, the improvement can be attributed to the manager.
All three clubs have also recruited wisely. Where were the Big Five when N'Golo Kanté, Dimitri Payet and Toby Alderweireld were making moves for relative small change last summer?
Most of the Big Five were dipping their toes into the waters of lucrative pre-season tours, organised by Relevent, and clocking up thousands of draining air miles in the crucial period of preparation ahead of the new season.
Some within the Chelsea squad believe that their woeful campaign can be traced back to their return from the summer tour of the United States, just days before the Community Shield defeat against Arsenal at Wembley.
But for the Big Five, iffy recruitment and too much travelling in pre-season would not matter in the final shake-up because, well, they were all in the same boat, so it would simply be survival of the fittest.
Leicester, Spurs and West Ham have shown them all up, however, by proving that smart investment, management and preparation can make good teams and good players better.
The established powers have taken their eye off the ball, through complacency and arrogance, and the end result could mean as many as four of them being stuck on the outside when the Champions League kicks off next season.
Imagine a Champions League draw next August without the names of Chelsea, Manchester United, Liverpool and Arsenal in it.
For six successive seasons, between 2004-05 and 2009-10, that quartet claimed a stranglehold on the Premier League's Champions League slots – Everton claimed a fifth berth in 2005-06 but failed to make the group stage – and appeared set to disappear over the horizon.
Seeing one of them miss out, never mind all four, would have been unthinkable during that six-year period, but the walls have now crumbled to the extent that nothing is now impossible.
But take a look at Italy, where seven-time European champions Milan have missed out for the last two seasons, with neighbours Internazionale also on the outside, looking in, this season.
It can happen to even the biggest and most illustrious clubs and England's giants are discovering that the hard way this year.
So maybe the appeal of a pre-season Champions League is not so surprising. For some of the elite, it may be as good as it gets.
Managers must not always be in the firing line for relegation
It is difficult to predict what the future holds for those managers who suffer the ignominy of relegation from the Premier League this season, but for any club owner feeling the need to pull the trigger as punishment for dropping into the Championship, it may be worth looking at the current state of play in the second tier.
Burnley sit top, with Hull City comfortably in third position. Both relegated last season and both having retained the managers who took them down. Queen's Park Rangers also fell through the trapdoor and have since sacked manager Chris Ramsey. They are now 12th and marooned in no man's land.
We are still waiting for a sight of Pato, the Chelsea saviour
It has now been five weeks since this column raised the issue about the merits of Alexandre Pato being granted a work permit to play for Chelsea.
The 26-year-old has still to register one second of first-team football under Guus Hiddink and is unlikely to be asked to make a difference against Paris Saint-Germain tomorrow night.
Still, Pato has another two months in which to prove he really is worth it.
Join our new commenting forum
Join thought-provoking conversations, follow other Independent readers and see their replies