Football club become first to give equal pay to both men's and women's teams
In addition, Lewes FC have also pledged to provide equal resources for coaching, equipment and facilities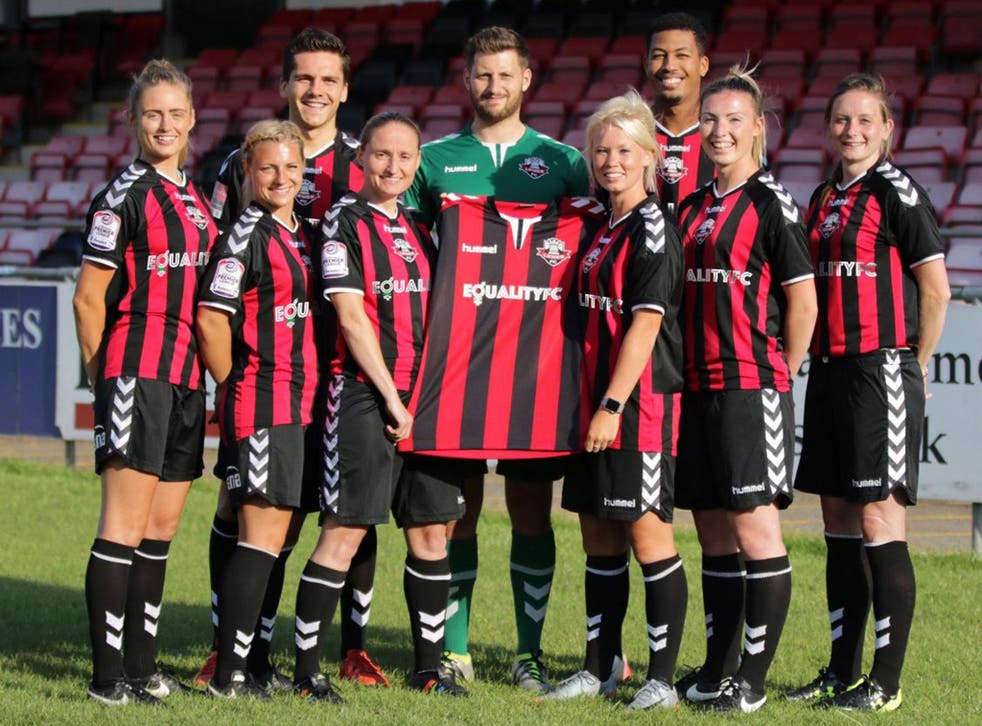 A British football club has become the first to pay its men's and women's team the same.
As part of their Equality FC campaign aimed at raising awareness of gender inequality in the game, Lewes FC, whose men's team play in the Isthmian League Division One South, will pay both their teams the same amount from next season.
In addition they have also pledged to provide equal resources for coaching, equipment and facilities.
Club director Jacquie Agnew hopes the move will spark a change in attitude across the game from the eighth tier right up to the Premier League.
"At Lewes FC we believe that there should be a level playing field for women in football. By committing to paying our women's and men's teams equally, and providing equal resource for coaching, training and facilities, we hope to spark a change across the UK that will help put an end to the excuses for why such a deep pay disparity has persisted in our sport.
"Together with our owners, donors and sponsors, Lewes FC can show that equal pay can be implemented to the benefit of both women and men in sport and beyond."
First team manager John Donoghue added: "I am proud that Lewes FC has stepped up to launch the Equality FC campaign. Every day I see the passion and commitment our players have for the game, and I am sure this is mirrored across the country in women's football.
"For female players to have the same rewards as their male counterparts for doing the same job is a fantastic leap forward for women's football. This sends a powerful signal to not only our players and our club, but to the whole UK football community that women's football deserves an equal voice and support to men's."
Join our new commenting forum
Join thought-provoking conversations, follow other Independent readers and see their replies