Liam Ridgewell interview: Defender on Portland, Brighton and being a Lego legend
The former Aston Villa and Birmingham player is back in Britain with Brighton having helped Portland Timbers to a shock MLS title that, he tells Simon Hart, brought an unexpected honour
Simon Hart
Thursday 21 January 2016 23:50 Comments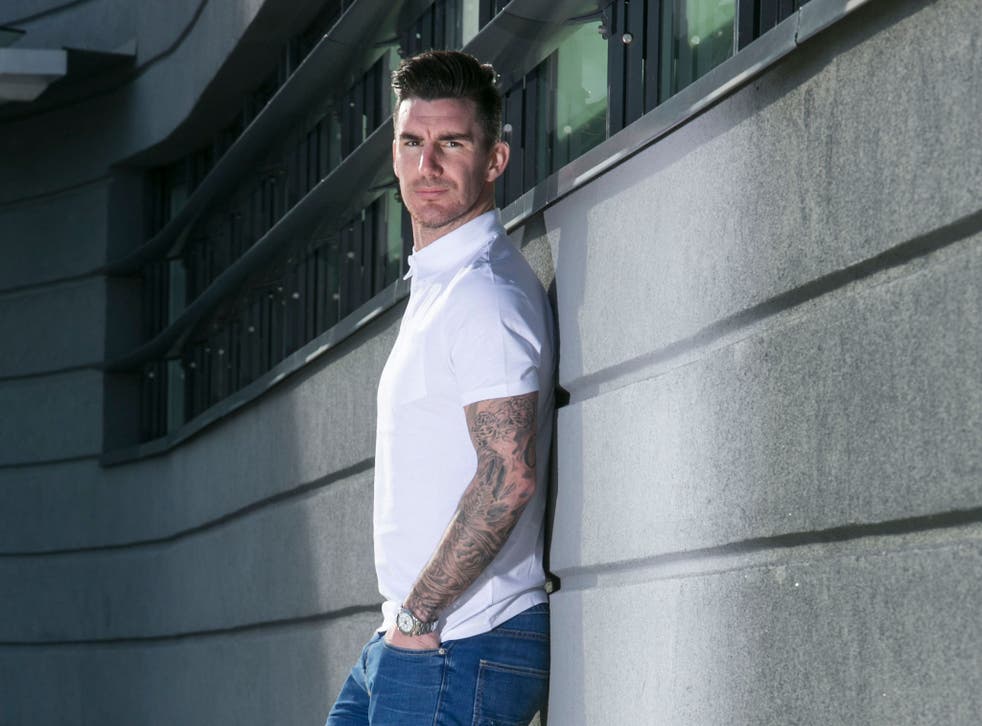 It is something supporters of Aston Villa, Birmingham City and West Bromwich Albion will never have expected to see: a Lego Liam Ridgewell.
The very fact such a figurine exists, though, sums up the unlikely success story that Ridgewell, a solid Premier League pro, has written for himself since decamping from the West Midlands to the West Coast to join Portland Timbers in June 2014.
Nineteen months on, the 31-year-old is captain of the newly crowned MLS champions, lives beside a tree-lined lake – and can even buy his children plastic toys of Dad. "I think at West Brom they might have burned them or chucked them in the bin," he laughs. "I got a few for the kids and it is something different, for sure."
Ridgewell is speaking at the impressive £30m training complex of Brighton & Hove Albion, the club he is currently playing for on a six-week loan during the Timbers' off-season. On Saturday he plays his first home match for Chris Hughton's promotion-chasing side against Huddersfield Town, but first things first: that MLS Cup triumph with the outsiders from Oregon.
"It was certainly up there with winning the Carling Cup," says Ridgewell, whose only previous major honour was Birmingham's 2011 League Cup triumph. "Nobody expected us to even get anywhere close. The whole build-up was great and winning it was unbelievable, with the after-party and the parade around Portland. They did an open-top bus tour and about 15,000 turned up on the streets. It is one thing that will stay with me for ever."
Ridgewell, playing at centre-half, had scored in Portland's Western Conference victory over FC Dallas that preceded the MLS Cup final against Columbus Crew, and another highlight was the 5-2 away victory against Steven Gerrard and Robbie Keane's LA Galaxy in October. "At that time people were questioning whether we were going to make the play-offs and then we went up to LA and that is like going to Man United – people don't expect you to win. But we played them off the park and from there I don't think we lost a game.
"I spoke to Robbie Keane during the game, we were saying how fucking hot it was," he adds. "My mate had asked for Gerrard's shirt so I asked him [Keane] and he came and gave it to me afterwards."
For Ridgewell, the weather and travel are the biggest challenges in a league where the quality of football "is like the Championship". "You get such a mix," he continues. "You get to play against New York City and against [Andrea] Pirlo, [David] Villa and [Frank] Lampard and you will play another team that haven't got all those DPs [designated players] and you are playing a different game. Some stadiums are really full, where they have it downtown, and some stadiums aren't, because it is really far out."
At Portland, he plays in front of a noisy, 22,000 sell-out crowd each week, as well as enjoying one of US soccer's quirkiest traditions. The Timbers featured in the NASL in the 1970s and since those days have maintained the peculiar ritual of marking each goal with a chainsaw-wielding fan, aka Timber Joey, slicing a circle of wood from a tree stump. "Every time you score or get a clean sheet, they slice a bit of log for you to take home. I say, 'Sorry, but I can't get it back to London!' My old man tried to pick one up and said, 'No way are we getting that home'. They have the stump of a tree up on stilts behind a goal and every time we score he goes up and chops it off. After the game you stand there and lift it up in front of the fans."
Ridgewell, who co-owns a swimwear company, Thomas Royall, with the Brentford midfielder Sam Saunders, is also rather closer to water than he was in the Midlands. "I live on Lake Oswego. I have a boat and there are restaurants and bars you can go and take your boat down to. It is such a different way of life.
"Portland is lovely. I compare it with Shoreditch and Hoxton in London with a lot of tattoos, a lot of piercings, lots of quirky people there. The fans are unbelievable, they are one of the best sets of fans I have ever played in front of. I compare it to a derby game every week – an Arsenal-Spurs or a Birmingham-Villa. They don't shut up, they don't stop singing. Even if you are losing they will still be chanting behind you. It is a great set of fans and we sell out every week."
Now three games into his loan spell at Brighton, he is hopeful of extending it beyond the originally agreed six-week period. "It saves me going back and doing pre-season – I can do it here and get to play in the Championship," says Ridgewell, who is enjoying the opportunity to spend time with his two children, Luca and Eva, who live in England with their mother.
Another thing he misses about home is the "three o'clock Saturday feeling" though he was not inclined to say the same about the weather as snow swirled around Ewood Park during his first win as a Brighton player last weekend. "We play games in Houston and it is 90 Fahrenheit, with 95 per cent humidity. Then you come to Blackburn, where it is minus two and snowing and you can't feel your toes. I'd quite like a bit in between, to be perfectly honest."
That victory at Blackburn ended an eight-match winless sequence for Brighton yet they remain in fifth in the Championship. Ridgewell, who worked with Hughton previously at Birmingham, was impressed that he "didn't see any heads dropping" during their losing run, and he sees not just a close-knit squad but a club with top-flight potential. "You see the training ground, you see the stadium, you see Chris – a manager that wants to be back in the Premier League. There is no limit here. They have all the infrastructure to be a Premier League club. Hopefully, I can help them achieve that."
Register for free to continue reading
Registration is a free and easy way to support our truly independent journalism
By registering, you will also enjoy limited access to Premium articles, exclusive newsletters, commenting, and virtual events with our leading journalists
Already have an account? sign in
Join our new commenting forum
Join thought-provoking conversations, follow other Independent readers and see their replies