Lilian Thuram interview: 'I still see and hear racism in European football — Fifa has to do more to help'
Exclusive interview: You won't find Thuram on the touchline anytime soon - the former World Cup winner has dedicated his post-football career to fighting for social and racial equality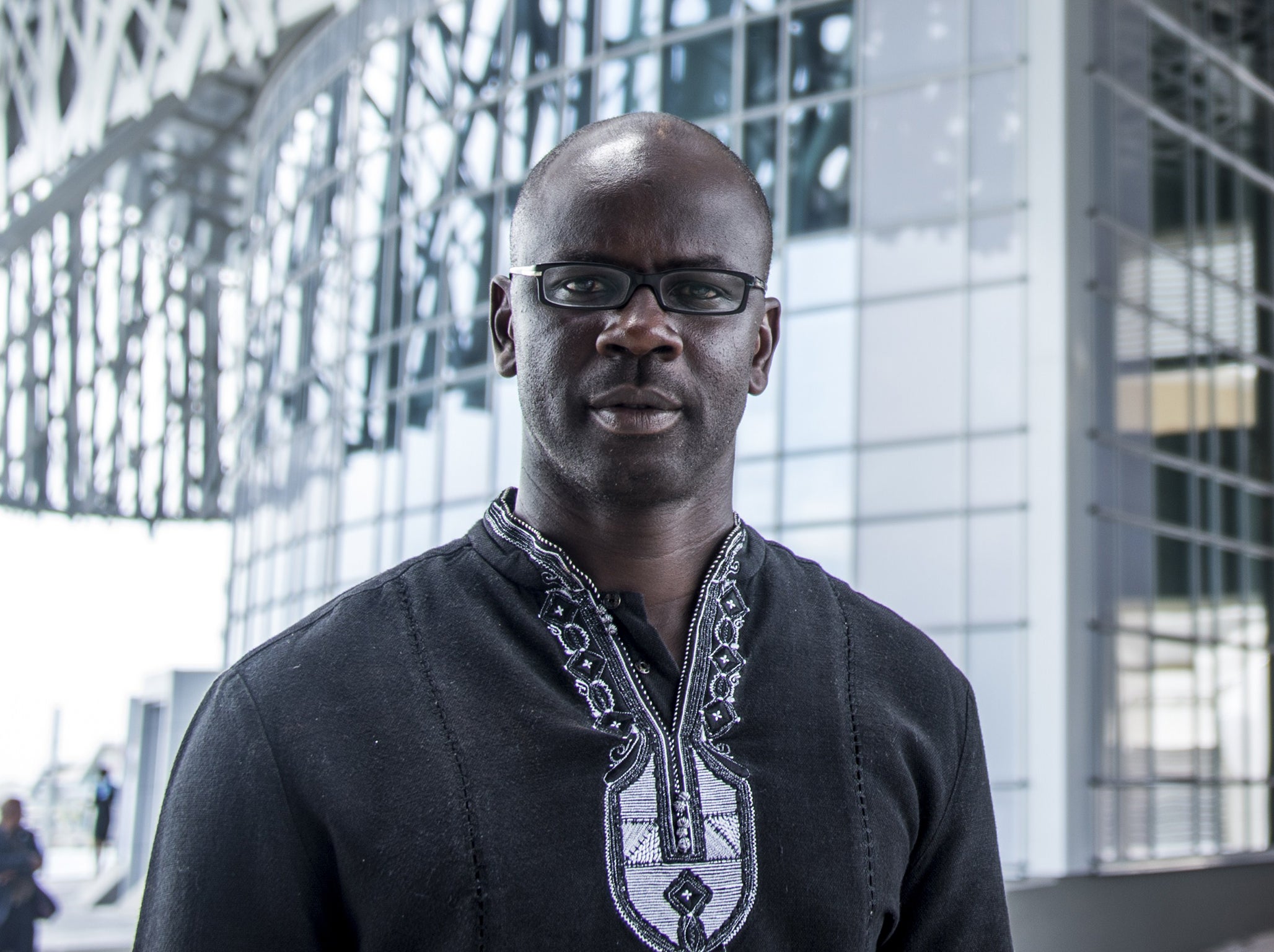 Lilian Thuram is sat on the top floor of a Monte Carlo hotel, beside a large window which looks out over the azure waters of the Mediterranean Sea, where multi-million pound yachts twinkle in the winter sun. But Thuram is turned away from the glass. He is busy recollecting the decade he spent playing football in Italy, first for Parma and then for Juventus, and the indignation rages as strongly now as it did then.
"I arrived in 1996 and left ten-years later and saw many demonstrations of racism," he says. "And I saw and heard people making monkey noises whenever I touched the ball. What is unbelievable is that, 21-years on from that time, I still see and hear racism. It is deeply embedded in European society."
And yet his experiences playing in Serie A, where a vocal minority objected so vociferously to his very presence, did not scar Thuram. Instead they shaped him. And since retiring from football, a 1998 World Cup and 2000 European Championship winner and the most capped player in the history of the France national team, he has devoted himself to his eponymous Foundation. "Racism is an intellectual construction," he explains. "So we unlearn and learn; we unlearn and teach."
A vocal campaigner against intolerance throughout his playing career, Thuram's stature grew further when, during the French riots of 2005, he had the resolve to take a leading position against Nicolas Sarkozy, then the Minister of the Interior. Sarkozy blamed the riots — a consequence of gross inequality in the ghetto high-rises of the suburban banlieues — on the behaviour of "scum". Thuram contended that Sarkozy, unlike him, had never had the misfortune of living in a suburban estate.
Ultimately, Thuram — erudite, deep-thinking and with a habit of fingering his spectacles as he speaks like an absent-minded university don — is an anomaly among footballers. But he wants this to change, calling on more professional players, especially those not from minority backgrounds, to take a stand against discrimination as they find it. Proclaiming 'No to racism' shortly before a Champions League match simply isn't enough.
"Again and again we see that it is always the same types of people who are the victims of discrimination within a football stadium — people with black skin, or people of particular religions, or homosexuals," he says.
"But it is not always these people who can change things. The people who could help to change this mentality are the people — and players — who are not the victims of racism and discrimination.
"So the question is, why are players who are not black, or from certain religious backgrounds, or homosexual willing to take actions or positions against this issue? The problem with discrimination of all kinds is that when you are not a victim you tend to think it does not exist. But it is very easy to stop.
"For example, if a white football player walked off the field whenever a racist act is made against a black player, things would be solved very quickly indeed. Because football is a business — people would find solutions very quickly in that instance. But the problem is that we always think it is the victim of racism who should stand up."
Rack your brain for footballers who have confronted racism in recent months and chances are it is players who were themselves the target of abuse that spring to mind: Cyrus Christie, Kevin-Prince Boateng, Sulley Muntari. The latter of those recently castigated both Fifa and Uefa for "not taking racism seriously," a stance Thuram finds himself in agreement with.
He is particularly scornful of Fifa, who last September disbanded their anti-racism task force on the somewhat scurrilous assertion that their mission had been completed. "The task force has completely fulfilled its temporary mission," a congratulatory statement read. "The task force is hereby dissolved and no longer in operation."
Thuram was appalled if not especially surprised. "When Fifa dissolved the group it sent out a completely negative message to society," he says. "And although Fifa continues to advertise against racism — and although Fifa has the power and strength to reach millions of people — they have to push a stronger message denouncing racism."
He argues Fifa is wasting a seismic opportunity. "We need a strong symbol to give the message of struggle against discrimination and racism to people who like football. Fifa can do that. What would be great is if one day, when people hear of Fifa they immediately think about the fight against discrimination. Think what a powerful message that would send."
But for now, football's governing body continues to underwhelm in their attempts to tackle discrimination. And hanging over everything is the potential for trouble at next summer's World Cup finals in Russia, despite Gianni Infantino's recent assurance that he was "200 per cent confident" discrimination would not mar matches.
It is unclear what Infantino's confidence is based on. A banana was thrown at former Brazilian defender Roberto Carlos while he was playing for Anzhi Makhachkala in 2011, while two years later CSKA Moscow were hit with a partial stadium ban when monkey chants were aimed at Manchester City midfielder Yaya Touré during a Champions League match. Thuram contends the first step to eradicating such behaviour is simply to acknowledge that there is a problem.
"First of all we must talk about racism. We must address the reality and talk about it. We must show people pictures and evidence to show that is still exists.
"There are no improvements because people are not asking the relevant questions and if we seriously want to address the issue of discrimination in football, we must ask questions. And the people who say there is no racism, it is because they do not ask the questions and they do not want to truly engage with the issue."
Thuram sighs. He is an ebullient man and lively interviewee, frequently pausing to fire back questions and enquiries of his own as he puts across his point, but admits that he is "realistic — not optimistic" about the immediate future. He now spends his days travelling the country talking to schoolchildren and has written several books on how to confront racism, but knows that there is a long road ahead.
"The reality is that we now live in a society that willingly accepts that thousands of people are dying in the Mediterranean sea simply for pursuing a better life, so how can I say I am optimistic? This is the reality," he adds. "We should observe that across Europe there has been a rise in the far-right and that, increasingly, people do not want to talk about racism.
"Nobody seems to think that tackling racism is the priority — not Fifa, not even the European Union. Ultimately, when we talk about racism we talk about a certain type of person who thinks that the world belongs to them. And, in reality, we have to accept that although they are wrong, the world certainly does not belong to everybody, like it should."
Lilian Thuram was talking at the Peace and Sport Forum. For more information click here.
Join our commenting forum
Join thought-provoking conversations, follow other Independent readers and see their replies