Mario Balotelli's agent blasts Michel Platini for 'booking' threat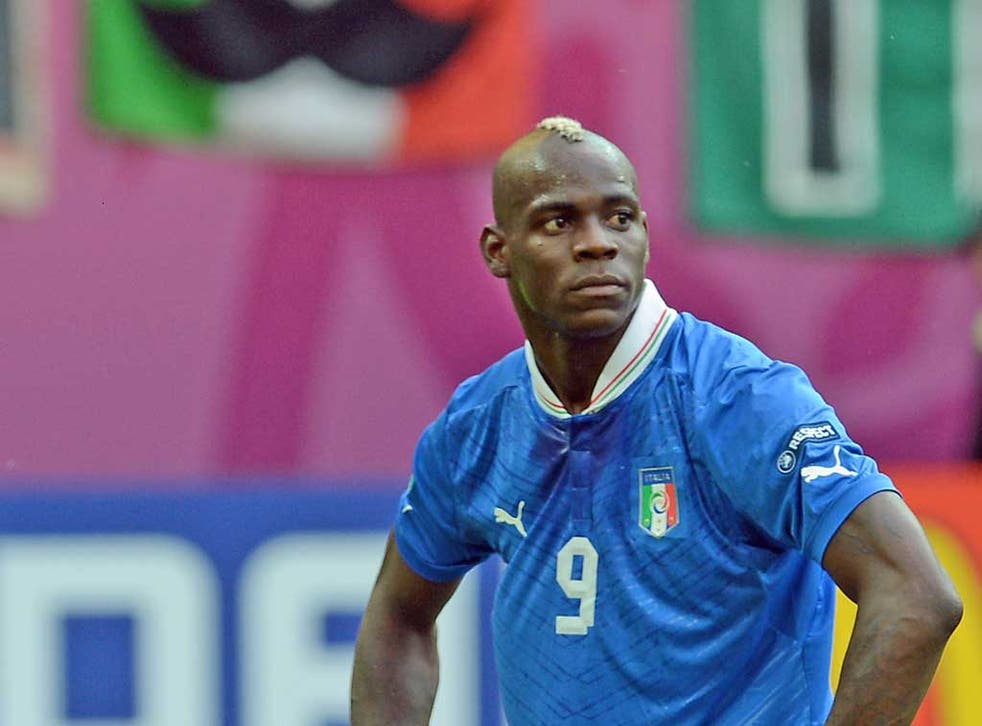 Mario Balotelli's agent has voiced his contempt for the way that the Uefa president, Michel Platini, dismissed the Manchester City player's threats to walk off the field if subjected to racism, amid evidence that the striker was subjected to such abuse during Italy's 1-1 draw with Spain on Sunday.
Mino Raiola said he had not discussed the abuse with Balotelli yesterday but nonetheless he expressed his dismay over Platini's declaration that the 21-year-old would be booked if he carried out his threat to leave the field if subjected to such abuse from the crowd.
"I have to say that the reaction of Uefa to what Mario said was very strange and I would have expected a different reaction," Raiola said. "Mario has had this problem before and in Italy we have a saying: 'Racism is ignorance.'
"I can't say I'm surprised by the reaction, though. I don't believe Platini has done anything to improve the game or help the position of players – as his reaction to Mario shows."
The Italian Football Federation said last night that it would not be making an official complaint about the alleged abuse during the Spain game, which was witnessed by British camera crews at pitch level in Gdansk. The deepest concern in Italy after the game was over the whistling of the national anthem by some fans.
A Spanish football fans' group admitted yesterday that "about 200 supporters started monkey chants" during the match but others "tried to intervene very quickly and stop them."
Register for free to continue reading
Registration is a free and easy way to support our truly independent journalism
By registering, you will also enjoy limited access to Premium articles, exclusive newsletters, commenting, and virtual events with our leading journalists
Already have an account? sign in
Register for free to continue reading
Registration is a free and easy way to support our truly independent journalism
By registering, you will also enjoy limited access to Premium articles, exclusive newsletters, commenting, and virtual events with our leading journalists
Already have an account? sign in
Join our new commenting forum
Join thought-provoking conversations, follow other Independent readers and see their replies