Martins 'broke' despite £75,000-a-week wages
Friday 20 November 2009 17:27 GMT
Comments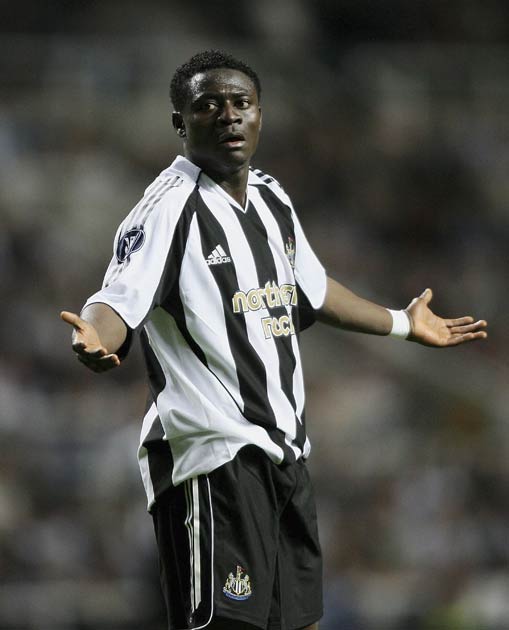 A court has heard that former Newcastle United striker Obafemi Martins was broke despite earning £75,000-a-week wages.
The 25-year-old is being sued by his former agent, Chris Nathaniel, whose company NVA claims it gave him cash advances and helped manage aspects of his life.
NVA says he owes a £284,000 fee for the managing of his finances and the court heard the Wolfsburg striker treated Nathaniel in "a Jeeves role".
It is claimed that Martins was constantly overdrawn, regularly blowing £40,000 in a weekend and then drawing out another £25,000 on Monday.
Robert Tennink, the lawyer representing NVA, told the High Court in London: "Despite earning these vast sums of money he was constantly overdrawn."
Martins, who signed for Newcastle in 2006, is fighting the claim although was not in court yesterday.
Join our commenting forum
Join thought-provoking conversations, follow other Independent readers and see their replies