Matt Le Tissier apologises and deletes Anne Frank-related tweet following Twitter backlash
Former Southampton and England footballer accused critics of taking his post 'out of context' despite it being a response to a post criticising the act of wearing face masks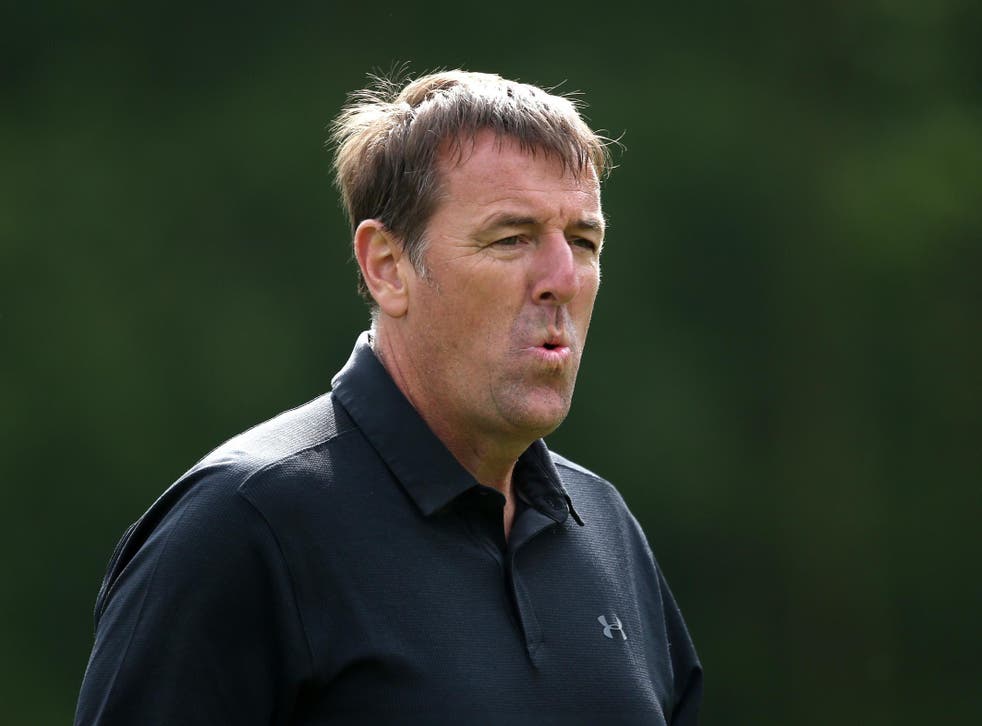 Former Southampton and England footballer Matt Le Tissier has apologised for posting a tweet that referenced Holocaust victim Anne Frank, which was being used to push the campaign against wearing face masks, with the ex-striker claiming his tweet was "taken out of context".
The controversial former professional footballer has landed himself in hot water a number of times in recent weeks with his social media activity, with previous messages leading to calls for him to be sacked by employers Sky Sports.
Le Tissier was let go by the broadcaster last week as they bid to usher in a new direction with their football coverage this season, with Charlie Nicholas and Phil Thompson also axed from Sky's 'Soccer Saturday' show.
During the coronavirus lockdown, Le Tissier posted questionable messages on a range of subjects, with the 51-year-old questioning the support for the Black Lives Matter movement by his Sky colleagues and also offering his views on "government propaganda" surrounding their handling of the coronavirus pandemic.
But his post on Friday morning attracted a large amount of criticism, with Le Tissier quote-tweeting a message that referenced Jewish diarist Anne Frank.
"The people who hid Anne Frank were breaking the law. The people who killed her were following it," the message read.
Le Tissier added the caption "Remember this" in relation to the tweet, which was a reply to a video that showed a police officer challenging a member of the public on a train and attempting to remove them for not wearing a face mask.
Le Tissier was roundly criticised for sharing a post that compared the Nazi's genocide of Jewish people during the Second World War to how the government protocols are impacting everyday life, but he initially went on the defensive to claim he had done nothing wrong.
"This appears to have got a lot of bots and trolls tweeting me about masks! Yet I've just checked again and still I find no reference to masks anywhere in the original tweet!" he added in a separate reply.
In an additional post, Le Tissier suggested that people were taking his post out of context. "No mention of masks from me or the quote. So some leap," he said.
However, the post was soon deleted along with an apology, although Le Tissier still seemed to suggest that he had not done anything wrong with his comments and the issue was only because it was being "taken out of context".
"Apologies for the recent tweet. Obviously taken out of context so I've deleted it so there's no confusion," he said.
The Southampton Football Club great has caused controversy regularly this year, having previously questioned the motives behind the Black Lives Matter movement and deciding against wearing a badge that showed support for the campaign, given he did not agree with the "far-left ideology" that was being portrayed.
He also regularly criticised the government's handling of the coronavirus pandemic, and took a break from social media when he received a backlash for posting such controversial comments.
He issued a lengthy statement that said he "felt sorry" for those verbally abusing him who had "so little joy" in their lives, following the death of his grandfather.
"Yes I've made mistakes and errors of judgment in the past, which I regret, but I believe the good I've done far outweighs the mistakes," Le Tissier wrote on Twitter.
"I have huge sympathy for anyone who loses someone close to them by whatever health reason, I recently lost my grandad so I know how it feels.
"You trolls and bots out there who try to belittle me with your snide remarks trying to make out I'm some uncaring individual who has no empathy, you couldn't be further from the truth and I feel incredible sorry for you that there is so little joy in your life that you resort to this.
"I truly hope you find happiness soon."
Join our new commenting forum
Join thought-provoking conversations, follow other Independent readers and see their replies