The explosive documents which reveal the extent of 'super-agent' Mino Raiola's extraordinary earning power
The documents shed new light on the power wielded by the agents who have become power brokers for the most powerful football clubs in the world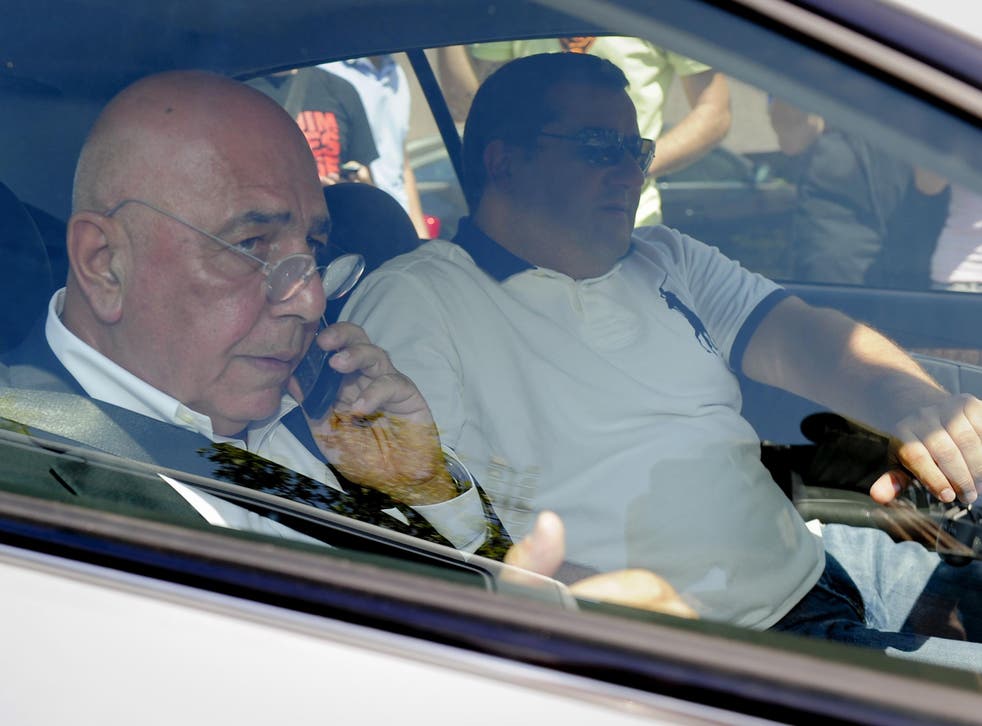 Mino Raiola claims he told Sir Alex Ferguson in 2012 that the new deal Manchester United were proposing for his then 19-year-old client Paul Pogba was "an offer that my chihuahuas wouldn't sign."
Ferguson asked him: "What do you think he needs to earn?" which Raiola replied: "Not that." The manager called him a four-letter word, though Raiola says he was unfazed, because he didn't understand the term.
The reasons why the Dutch-Italian agent was able treat Ferguson with such indifference has been laid bare in a new book, based on the research of Der Spiegel journalists Rafael Buschmann and Michael Wulzinger and published in Germany this week.
It sheds new light on the extraordinary power wielded by the agents, like Raiola, who have become power brokers for clubs desperate for connections into the world's best talents.
The book, 'Football Leaks: the Dirty Business of Football', discloses the eye-popping £367,640-per-week 'basic' Manchester United salary of Raiola's most lucrative client, Zlatan Ibrahimovic, rising to £422,500 on account of the £2.86m bonus he receives for scoring 28 goals in his first Premier League season.
But Raiola's earning power is just as extraordinary: £41m for the world record £89m deal which took Pogba back to Old Trafford last summer, according to Buschmann and Wulzinger, including a near £23m cut of the transfer fee and five instalments totalling £16.39m from United over the course of Pogba's five-year contract.
The book draws on the vast cache of documents revealed by the Football Leaks website and buried in the small details of that repository is more evidence of the super agent's financial power.
The cache reveals one of the less appreciated reasons why United managed to sign Raiola client Henrikh Mkhitaryan from Borussia Dortmund last summer. The player had a year of his contract left to run and the club's managing director Hans-Joachim Watzke stated publicly several times that he wouldn't sell, according to Der Spiegel's Football Leaks analysis.
But a three-page amendment to Raiola's contract with Dortmund, dated March 1, 2014, stated that not only would the agent receive a cut of the transfer fee if Mkhitaryan was sold, he would also pocket a fee if the player was not sold. Dortmund would have been liable to pay Raiola millions of euros if they had rejected United's offer. The ultimate win-win for Raiola.
The documents also reveal how little client time is required to make an agent millions, if he has had the fortune and skill to persuade a stellar talent to sign up with him.
Eduardo Hernández Appelbaum, who represents Javier Hernández, required nine telephone calls, two emails and seven personal meetings with the player to negotiate his move from United to Bayer Leverkusen in 2015. By keeping Chicharito at the German club for two seasons now, Applebaum's agency will earn a fee of 1.5 million euros (£1.26m.)
The importance of keeping players' family happy is also revealed in the Der Spielgel analysis – in the case of Manchester City midfielder Ilkay Gündogan, the player's father, Irfan.
The documents reveal that when Ilkay Gündogan extended his contract with Borussia Dortmund by one year in summer 2013, Irfan earned two annual payments of 400,000 euros (£337,000) for the negotiations for, "among other services, the agent's continuous promotion [of Dortmund] with the player." This is detailed in a contract dated April 15, 2014.
The document also reveals that Gündogan snr was to receive a share of any future transfer fee should his son be sent to another team before the end of his contract. And a notional figure was floated, even before the move to City happened.
There was "sample calculation" in the contract based on a fictional "transfer compensation" of 30 million euros (£25.2m). The "sample" proposed a "single gross payout" of 3.15 million euros (£2.65m) for Gündogan's father.
Most expensive players by age

Show all 27
As things turned out, that was precisely the cost of the player's move. He moved to City for around 30 million euros, with around four million euros owed by Dortmund to Irfan Gündogan, according to the documents. Der Spiegel says it is unclear whether the money was actually paid.
The new book reveals that sometimes a contract does not cover every eventuality. It claims that an Old Trafford contract extension for Ibrahimovic would only have been triggered if he had made 31 Premier League starts - his knee injury saw him fall short on 27 - and United finished in the top three.
But Raiola's influence will come to bear again this summer with Romelu Lukaku's possible move from Everton to Chelsea. The fees paid to agents in Europe have doubled in the past five years, with more than £310m paid out to them from football clubs in Germany and Britain alone in 2015.
Ferguson's said of Raiola: "I distrusted him from the moment I met him." But the British agent Jon Smith told The Independent last year that he was a vital cog in the machine of a big club like United.
Where Raiola and United are concerned, you "have to have a man of that connections to break into that [end of the] market," Smith said. He agreed that there is was a risk of Raiola being in a monopolistic position and United having to pay more than they might wish for Mkhitaryan to get Pogba. "But that happens in the real world."
Register for free to continue reading
Registration is a free and easy way to support our truly independent journalism
By registering, you will also enjoy limited access to Premium articles, exclusive newsletters, commenting, and virtual events with our leading journalists
Already have an account? sign in
Register for free to continue reading
Registration is a free and easy way to support our truly independent journalism
By registering, you will also enjoy limited access to Premium articles, exclusive newsletters, commenting, and virtual events with our leading journalists
Already have an account? sign in
Join our new commenting forum
Join thought-provoking conversations, follow other Independent readers and see their replies