Mohamed bin Hammam suspended by Asian Football Confederation
Graham Dunbar
Tuesday 17 July 2012 14:25 Comments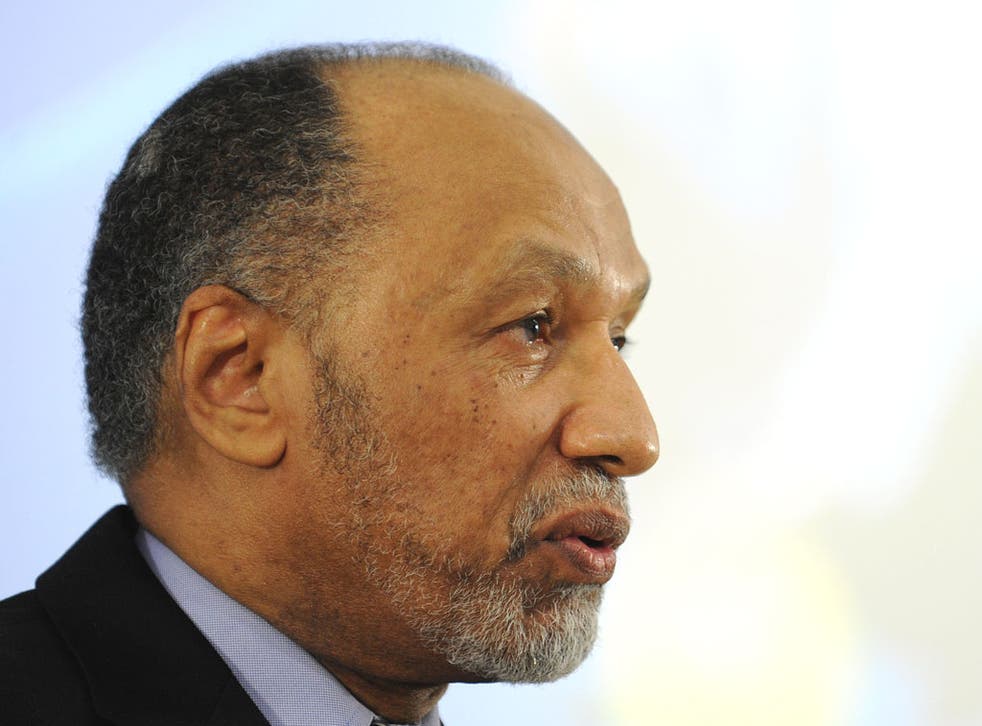 The Asian Football Confederation accused its disgraced president Mohammed bin Hammam of bribery after an internal audit revealed fresh allegations of financial wrongdoings by the Qatari football official.
The AFC said late last night it had enforced a provisional suspension of 30 days from the continental body for Bin Hammam, who is already fighting a lifetime ban from football imposed by Fifa. The suspension comes three days before sport's highest court is set to rule on the Fifa ban, meaning Bin Hammam would be denied an immediate return to office even if he wins his appeal.

The Qatari was ousted from Fifa for trying to buy votes while challenging Sepp Blatter for presidency of football's world governing body last year.

The latest sanctions against Bin Hammam come after a yearlong audit that has revealed "infringements" regarding the "execution of certain contracts" and tampering with AFC bank accounts, the Malaysia-based Asian football body said in a statement released late on Monday night.

The statement did not elaborate and said the executive would not be making any further comment. It only said the case has been referred to the AFC's disciplinary committee.

Bin Hammam was elected AFC president in 2002. He has been fighting to restore his reputation since a bribery scandal hit the highest management of world football in May 2011, a week before the Fifa presidential election.

The Qatari withdrew his bid just hours before Fifa provisionally suspended him, allowing Blatter to be re-elected unopposed.

Fifa used evidence from whistleblowers that pointed to Bin Hammam handing out $40,000 (£25,000) bribes in cash to each of 24 Caribbean football nations during his campaign visit to Trinidad.

Bin Hammam was banned for life from all football-related duties a year ago but has denied wrongdoing and challenged his ban. Zhang Jilong was appointed last year as the AFC as temporary president until either Bin Hammam returns or a new election is held.

Jack Warner, Fifa vice president and a veteran power broker in the north and central American and Caribbean (CONCACAF) region was also implicated in the scandal that cost Bin Hammam is position. Warner walked away from world football before Fifa concluded its probe into allegations of wrongdoings but has denied any wrongdoing.

Bin Hammam appealed the Fifa ban in April at the Court of Arbitration for Sport in Lausanne, Switzerland.

Bin Hammam and his American lawyer could not be reached for comment Monday.

The AFC is the second of Fifa's six confederations to reveal widespread allegations of financial management this year after opening their books to auditors.

CONCACAF leaders announced in May that they believed Warner and former general secretary Chuck Blazer had mismanaged its finances and commercial contracts over a number of years. The New York-based body reported itself to the United States Internal Revenue Service over failures to file tax returns.

Blazer is the most senior American official in world football. He denies the allegations against him. The evidence he collected from whistleblowers against Warner and Bin Hammam was crucial in bringing down two of his long time colleagues on the Fifa executive committee.
AP
Register for free to continue reading
Registration is a free and easy way to support our truly independent journalism
By registering, you will also enjoy limited access to Premium articles, exclusive newsletters, commenting, and virtual events with our leading journalists
Already have an account? sign in
Register for free to continue reading
Registration is a free and easy way to support our truly independent journalism
By registering, you will also enjoy limited access to Premium articles, exclusive newsletters, commenting, and virtual events with our leading journalists
Already have an account? sign in
Join our new commenting forum
Join thought-provoking conversations, follow other Independent readers and see their replies