Footballer Mohammed Anas denies infidelity after thanking wife and 'girlfriend' in interview
Anas made an apparent slip of the tongue during an interview with South African television channel SuperSport on Friday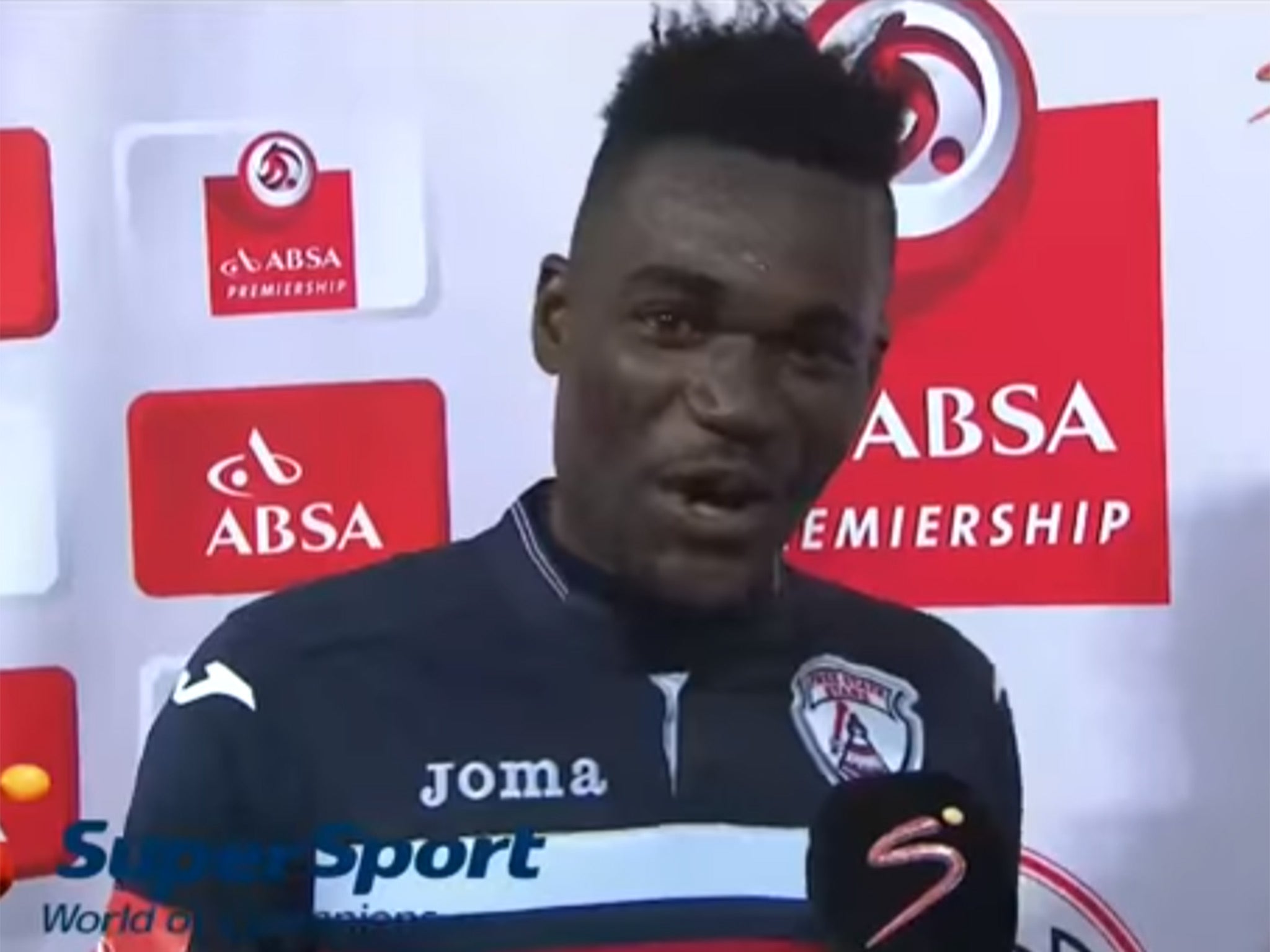 Mohammed Anas, the Free State Stars striker, has denied being unfaithful to his wife after accidentally thanking both her and his 'girlfriend' in a post-match interview.
The Premier Soccer League player was named man of the match after scoring a brace in his side's 2-2 draw with Ajax Cape Town on Friday night.
Anas was subsequently interviewed by South African television channel SuperSport and appeared to accidentally pay tribute to a mistress while accepting the award.

"I appreciate my fans, also my wife and my girlfriend, I mean my wife," he said, with an apparent slip of the tongue, before quickly apologising. "Sorry to say, I'm so sorry, my wife… I love you so much!"
Anas, who has become something of a viral star following the interview, has now denied that he has a girlfriend and reiterated his love for his wife, who he has been married to for the past seven years.
"My family knows that I call my daughter my girlfriend," he told the BBC. "That's what I was talking about. I don't have a girlfriend.
"I love her so much," the Ghanaian added. "She's given me two beautiful children. She is fine. She knows what kind of man I am so I am not worried."
Join our commenting forum
Join thought-provoking conversations, follow other Independent readers and see their replies