More Chelsea fans arrested for racist chants than any other Premier League club, Home Office stats reveal
Home Office figures reveal Chelsea have the worst record for racial abuse in the Premier League over the past 13 seasons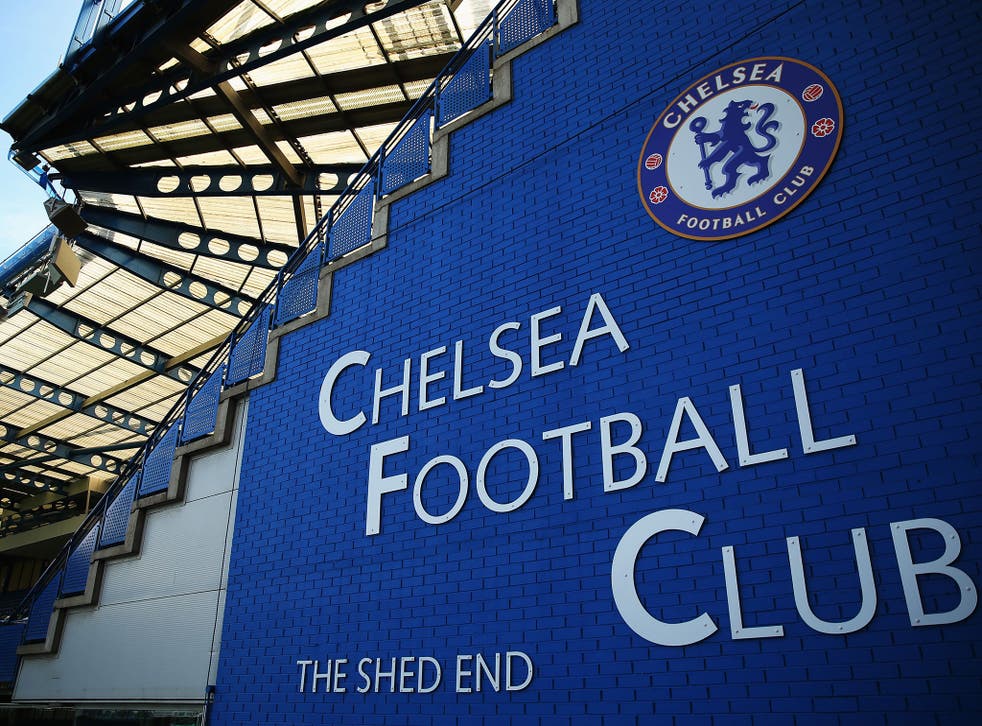 The shameful scenes seen on a Paris Metro train on Tuesday night where a group of Chelsea fans pushed a black man off a train before chanting a racially abusive song has blighted the club's reputation.
But while the attitudes of the group on the train is no reflection of the vast majority that visit Stamford Bridge every week or support the Blues, official figures from the Home Office reveal that there were more Chelsea fans arrested for racist chanting than any other Premier League clubs' supporters over the last 13 seasons.
28 arrests for racist or indecent chanting have been recorded since the start of the 2001-02 Premier League season.
Stoke are the next team with 26 recorded incidents, but that includes their time in the Championship and League One.
Leeds, Sunderland and West Ham have all encountered 25 arrests for the same offence, while the next club that has spent the past 13 seasons in the top flight is Tottenham with 18 fans detained by police.
The Hammers suffered the most arrests in a single season with 9 fans detained, with that season seeing the crackdown on anti-Semitic chanting towards Tottenham come to light after sections of the West Ham support abused their opposition.
PSG 1 Chelsea 1 player ratings

Show all 22
Chelsea did act swiftly and responsibly to condemn the actions of the fans caught in an amateur video on a Paris Metro train, and are said to be closing in on the culprits to whom they will hand out lifetime bans.
Police are also looking into the matter after the victim, known only as Souleymane, confirmed he will report the incident formally to the police at some point today.
Speaking to French newspaper Le Parisian, Souleymane said: "I didn't know that I was filmed. The fact that it is being talked about has given me the courage to go and make a complaint to the police.
"These people, these English supporters ought to be found, punished and ought to be locked up. What happened should not go unpunished."
Souleymane added: "I wanted to get into the carriage but a group of English fans blocked me and pushed me away.
"I tried to force my way on, I kept trying to get back on. In the scramble, I lost my phone. They told me things in English but I did not really understand the meaning of their words.
"I don't speak a word of English. I understood that they were Chelsea fans, and I made the connection with the PSG match, which was taking place the same evening.
"I also understood that they were attacking me because of the colour of my skin. You know, I live with racism, I was not really surprised by what happened to me, even if it was a first in the Metro.
"I stood in front of them for a long time. Someone came up to me afterwards and said I'd been brave to stand up to such people.
"I think the whole thing lasted about six or seven minutes."
It's not the first time that a Premier League club has become embroiled in a racism row given the recent incidents involving Luis Suarez and John Terry, with both being banned by The Football Association for their parts in clashes with Patrice Evra and Anton Ferdinand respectively.
However, it's worth noting that after a three-year Premier League high of 43 arrests in 2010/11, figures have dropped significantly with last season showing a 50 per cent reduction in the number of arrests for racist or indecent chanting with the 2011-12 figure of 42 dropping to 21, while Chelsea did not record a single arrest for the same crime throughout the entire season.
Join our new commenting forum
Join thought-provoking conversations, follow other Independent readers and see their replies