Neil Warnock: Bellamy is the one that got away...for me and for QPR
What I Learnt This Week
Neil Warnock
Saturday 28 January 2012 01:00 Comments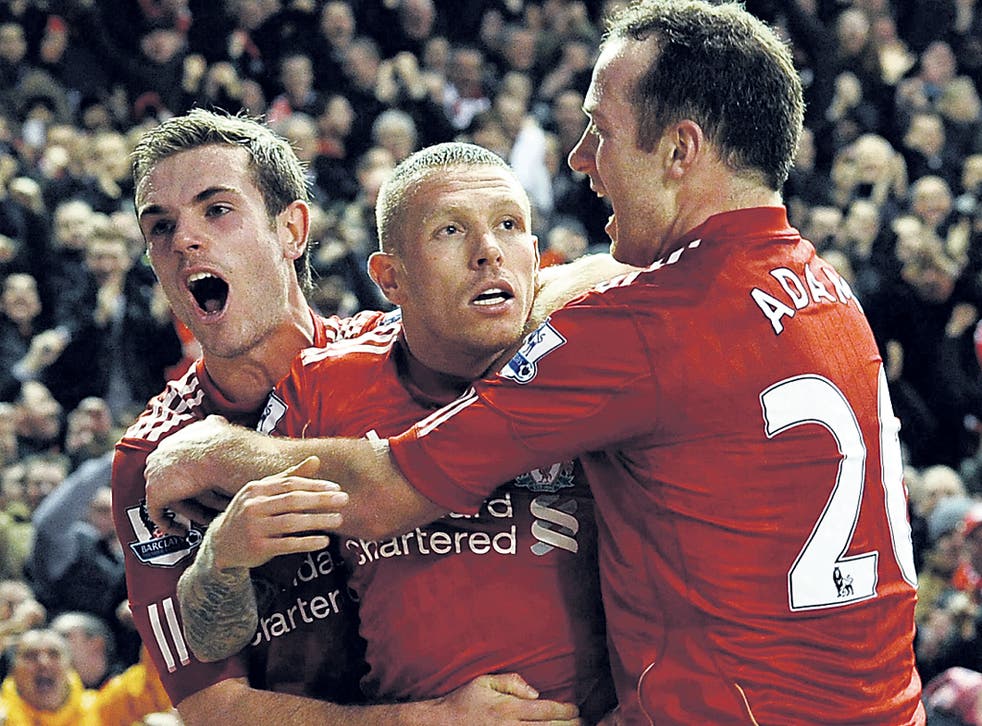 At six o'clock, the day before the transfer deadline shut in August, I had a telephone conversation with Craig Bellamy. He was leaving Manchester City and I was trying to persuade him to come to QPR. I'd almost done it, but he'd heard there was the possibility of returning to Liverpool. He told me: "If Liverpool don't come in for me, I'll come [to Rangers]."
He was determined to hang on to see if Liverpool came in for him at the death, and unfortunately for me, they did. I'll never forget that moment. It was about 10pm the following mad night, as I was trying to sign players right, left and centre. I saw one of those "breaking news" flashes on Sky Sports News: "Craig Bellamy signs for Liverpool." I'd heard from his agent about 6pm that Liverpool had been in touch, so I wasn't that surprised, but it was a blow. As he's shown since, he's still a very good player and he could have made a real difference for us.
An hour after the deadline shut I had a phone call from Craig, thanking me for my interest and telling me he always wanted to go back to Liverpool, which I knew. I wished him all the best. The memory came back to me on Wednesday when he scored the goal that sent Liverpool back to Wembley for the first time in 16 years. He was absolutely magnificent, he covered every blade of grass. I bet Roberto Mancini was sat there thinking, "Why on earth did I let him go?"
It'll be strange for Bellers playing against his old team, and his hometown team, Cardiff, but he's such a good pro that when the whistle goes he'll only think about one thing: winning the game. If Cardiff had gone up last season I'm convinced he would have signed for them permanently, but things haven't worked out too badly for him.
2. Palace pride despite pain of penalties
Football managers always watch matches involving other teams with a view to how it might affect your own club. If a player gets injured, or gets a card which will lead to a suspension you think, '"Which matches is he going to miss?" You hope games involving promotion or relegation rivals, or your next opponents, go into extra time. And you are always looking out for players who might be able to do a job for your own team, and looking at the tactics used by future opponents.
When you are not in work you can watch matches from a more detached perspective, but you never stop thinking about what the managers are going through, because on another day it could be you.
That was certainly the case as I watched the midweek Carling Cup semi-finals, which both showed what a fine line there is between winning and losing. Having been through a few penalty shoot-outs, I could empathise with Dougie Freedman (below) and Malky Mackay, two of the most promising managers in the game and two young men I have a lot of time for, when the Cardiff-Palace match went to spot-kicks.
I'm sure the disappointment for Dougie and the lads at Crystal Palace was immense, but they should all be proud of their achievements in getting that far. I've watched Malky from his early days at Watford and I love how he goes about his job with no frills. You can tell the enjoyment he gets out of being manager of a great club like Cardiff City.
The second semi was also decided by narrow margins, in this case two refereeing decisions. I thought it was a penalty when Charlie Adam fouled Edin Dzeko, but not when Daniel Agger's shot deflected on to Micah Richards' hands. Phil Dowd thought differently and I could see why. It was impossible to give the Dzeko penalty from his position, while the other happened so fast I'm convinced Phil never saw the ball come off Richards' foot before it hit his hands. I would imagine after the game he couldn't believe his eyes, but then it's too late.
Three days earlier, though, City got the breaks against Spurs. I still can't believe they won that game. Mario Balotelli should have been off for a stamp on Scott Parker, and I bet Jermain Defoe has made those last few inches to score what would have been Spurs' winner every night in his head when he's gone to bed. I had to smile when Balotelli's agent said he was being picked on. Just tell him not to stamp on people. It's not rocket science.
3. A week off, but my life is going down the Tube
So what have I been doing in my week of leisure? As well as the semi-finals I watched the cricket (I think the lack of spectators might explain why some England players found it hard to get going), the golf (it was great to see Tiger striking the ball well again) and the tennis (though if I watch those shriekers Maria Sharapova and Victoria Azarenka this morning it'll be with the sound turned down).
Today I'm at the ITV studios to watch QPR v Chelsea for tonight's highlights show. I do fancy QPR repeating our Premier League win over Chelsea. Tomorrow I'm at the Emirates with ESPN for Arsenal v Aston Villa. Surely Arsène will go out to try and win the FA Cup? I think they have a great chance.
I've not just been watching television and appearing on it. I've had two more teeth out – with my mouth I've got to have major surgery on most things – and been out and about in London. I went on the Tube twice to London on my own. I try not to make eye contact, but as you can imagine, I get a few supporters giving me some gentle banter – fortunately, at the moment that's all it's been, but I'm sure that won't last.
There's all the world on the Tube. You look around and wonder what people do, where are they going? I think it does me a bit of good to see how everyone else lives in the capital. One night, to avoid the rush hour, I waited until 7pm to come back. Yet when the train came into the platform at Hyde Park Corner and the doors opened everyone was standing up, jammed in like sardines. I had to push my way on.
4. Trying to book concert tickets is Sheer torture
Amy asked me to get some tickets for an Ed Sheeran concert in Plymouth. They went on sale at midday on Wednesday. Come the time, we logged on to be told we could not book online but had to ring the box office. I think the website had crashed. We rang for an hour and 10 minutes. First we got a recorded man's voice telling us to "press one for tickets for today's concert" and so on. The next voice, a woman, gave us more options. Finally, we had another recorded voice telling us "all lines to the ticket office are busy, please call back". Each call took 75 seconds. We eventually got through to hear another recorded voice that said "sorry, all tickets have been sold". All this time, while I was on the phone, on the internet you could buy £22 tickets for £70 from every ticket agency you could imagine. It really is a disgrace that you waste all that time and find the majority seem to have been sold off to ticket agencies. I felt really stitched up.
At least there's been compensation in sport. Amy won at netball while Will scored a fabulous try for his rugby team and a cracking goal in five-a-side football.
5. Time for a tong lashing over Sharon's curlers
Sharon asked me to pop into Boots to pick up gas refills for her Braun curling tongs. I tried four shops, all said they didn't have any. I went to Kingston and tried five more shops. Same response. It looks like they might even have stopped selling them. But there is obviously demand because on the Internet I can buy two for £40 – it's normally £5 a pair. So Sharon now has these useless tongs. I'm told Twitter is good for making complaints like this, but you know what I think about Twitter, so I'm using my column. If anyone from Braun is reading, please get in touch.
6. Akos was left out due to Faurlin being a hero
I had to smile when I read the comments from Akos Buzsaky after his fabulous goal for QPR last weekend. I can imagine the press asking him: "Why haven't you been playing?" The answer is simple, Ali Faurlin plays in his position and he has been QPR's best player this season. However, in my last match as manager Ali was badly injured, enabling Akos to get back in the side.
Akos told the press "at Christmas I wasn't even in the squad, I wasn't even travelling with the team. It was really testing me." I thought to myself: "I wonder if this is the same player that asked for five days' compassionate leave at Christmas?"
Register for free to continue reading
Registration is a free and easy way to support our truly independent journalism
By registering, you will also enjoy limited access to Premium articles, exclusive newsletters, commenting, and virtual events with our leading journalists
Already have an account? sign in
Join our new commenting forum
Join thought-provoking conversations, follow other Independent readers and see their replies