Nobby Stiles' 1966 World Cup team-mate George Cohen calls for authorities to investigate dementia link
'Nobby is very dear to us,' Cohen tells Ian Herbert. 'He is the first person you remember from our England team'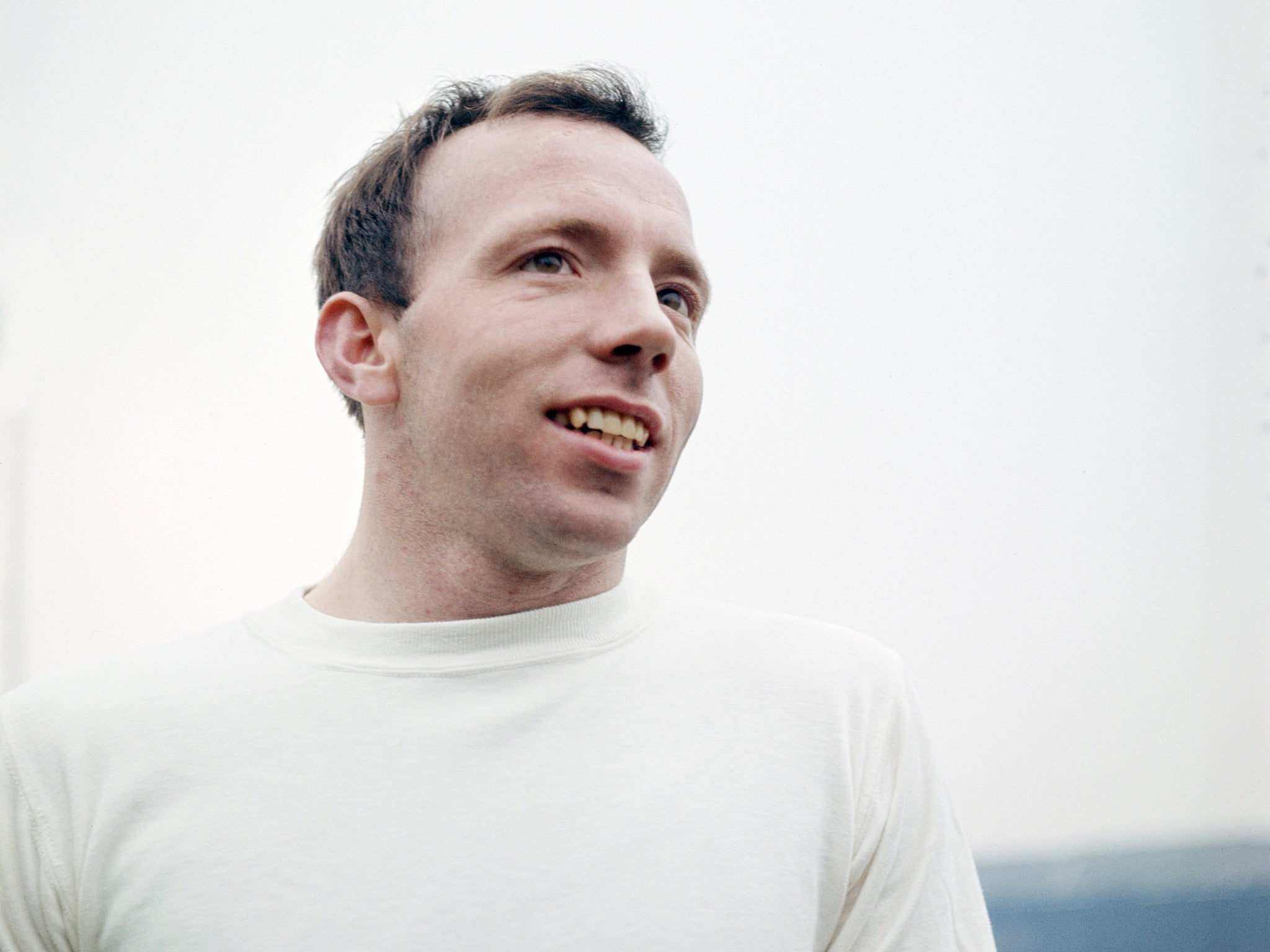 One of the 1966 World Cup team-mates of Nobby Stiles, George Cohen, has urged football to end 15 years of delay and finally commission research into the dementia which has hit at least four of Sir Alf Ramsey's great team, including the former Manchester United wing back.
Cohen, 77, said that research establishing whether or not there is a link between heading heavy, water-soaked balls in the 1960s and 1970s was needed, as he extended a message of support to the Stiles family and his former teammate. "Nobby is very dear to us," Cohen said. "He is the first person you remember from our England team."
It will be 15 years on Thursday since the death of former West Bromwich Albion forward Jeff Astle, with analysis of the centre forward's brain tissue leading an inquest to conclude his dementia was brought on by repeatedly heading the ball. Yet the Professional Footballers' Association have still not initiated research into whether their members have suffered degenerative brain disease by heading the ball.
Stiles' plight, revealed by The Independent on Tuesday, has increased pressure on the Football Association and the Professional Footballers' Association to commission research and find ways of helping former players. Astle's daughter, Dawn, is to meet PFA chief executive Gordon Taylor in Manchester on Friday as part of a BBC 'Inside Out' documentary on the subject which is fronting.
Cohen said that the football authorities may lack motivation to investigate possible links between heading the ball and degenerative brain disease. "There may well be a case [linking the sport with the illness] and it may not be difficult to prove and if damages are to be paid then maybe there is not much incentive for the game to publish any research," Cohen said. "We keep hearing more and more about this illness and about players getting it earlier. It's bigger than you think."
At least four of Sir Alf Ramsey's World Cup winning starting XI are suffering with dementia or memory loss: Martin Peters, who is barely able to recognise Cohen, as well as Ray Wilson, Stiles and Jack Charlton. The illness of a fifth member could not be confirmed by The Independent on Wednesday. The family of Astle, who have set up a foundation to campaign for research into a possible link, say that incidence of dementia among Ramsey's XI is ten times that in the general population.

Cohen, who has himself recovered from three cancer diagnoses in the past six years, has thrown his support behind fund-raising for those with dementia and Alzheimer's, being undertaken by his club, Fulham. "Nobby's mind was always so alive to opportunities on the field," he said. "When he won the ball he was always looking to give to a dangerous player. He was always looking out for Bob [Sir Bobby Charlton.]
"He was always a livewire. You could be in Waterloo Station and you would hear him in St Pancras. You knew whose that voice was. He had that tremendous, bubbly character and great sense of humour and was a great competitor."
The Football Association's recently appointed head of performance medicine, Dr Charlotte Cowie, is leading efforts to get research commissioned. But experts have not yet been engaged to look at the subject, as Cowie and the FA's 'expert concussion panel' want to ensure that the terms of reference are correct. Though American football and rugby do have published research to work from, the FA feel they are hampered by an absence of published research on the effects of heading a football. It is unclear when a research project might be launched.
Ms Astle said it was astonishing that the game had yet to undertake any form of investigation. "One of the stock reactions is: 'They are old and in their 70s now.' But my dad was 54 when he developed the illness and many of these other players are showing signs of dementia and memory loss far earlier than the general population." Stiles was 61 when he first showed signs of mental confusion.
"The duty of care to the players who have served the game so well is paramount," she added. "We are talking about players who brought so much to the game: members of the Professional Footballers' Association – life members. The Stiles family's experience is so familiar. The job of caring for those who are suffering is relentless and in many cases the families feel there is a stigma attached to admitting what the problem is."
Join our commenting forum
Join thought-provoking conversations, follow other Independent readers and see their replies