Norris explains handcuffs celebration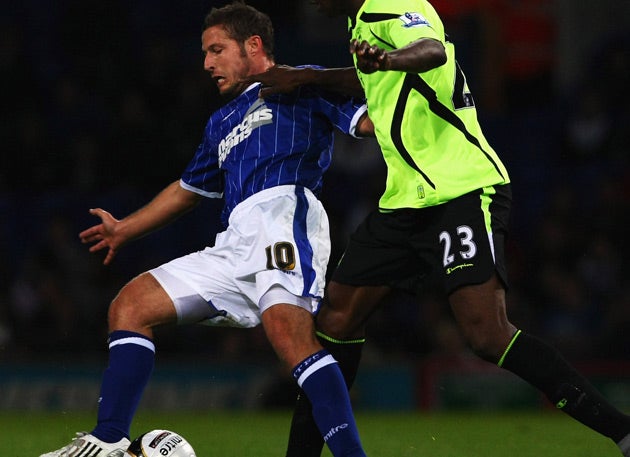 An under-fire championship soccer player today changed his explanation of the meaning of a controversial goal celebration.
Ipswich Town midfielder David Norris was criticised after making what appeared to be a handcuffs gesture while celebrating his goal in Ipswich's 1-0 win at Blackpool on Saturday.
Onlookers thought it was a show of support for a friend jailed after admitting causing the deaths of two children in a road crash.
Luke McCormick, a former Plymouth Argyle goalkeeper is serving a seven-year sentence after admitting responsibility for the deaths of Arron Peak, 10, and his brother Ben, eight.
Late on Monday Norris issued a statement - printed on Ipswich Town's website - saying that he made "no handcuff gesture or personal message to Luke McCormick".
But today he admitted that he was sending a message to Mr McCormick and his statement was changed to include the words: "I made no handcuff gesture, but it was a small private gesture to Luke McCormick."
On Monday Norris apologised for any distress he had caused the children's parents and Ipswich Town fined him.
The club said it accepted that his gesture was not intended to condone McCormick's actions but concluded that Norris had been "insensitive" about the way the gesture might be interpreted.
Join our commenting forum
Join thought-provoking conversations, follow other Independent readers and see their replies