Nottingham Forest chairman Fawaz Mubarak Al-Hasawi blasted by fans after posting hunting picture with 'dead' ram - mascot of rivals Derby
The Kuwaiti businessman is yet to remove the controversial picture from Instagram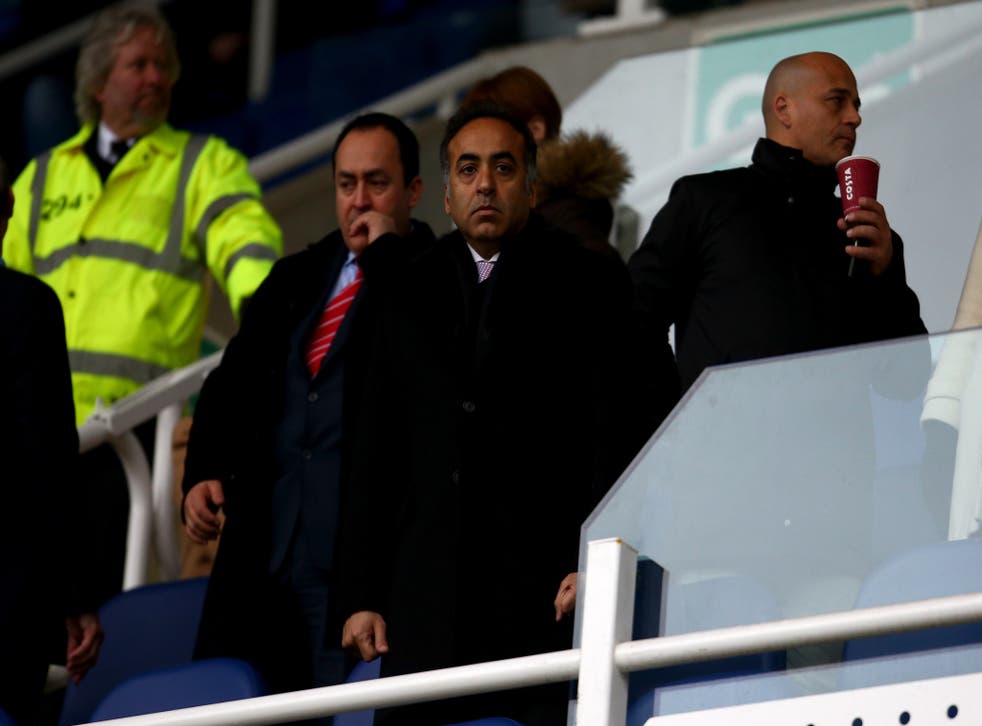 Nottingham Forest chairman Fawaz Mubarak Al-Hasawi has sparked outrage after posting a hunting picture on social media with a rifle and what appears to be a dead ram - the mascot of rivals Derby County.
The multi-millionaire Kuwaiti businessman uploaded the image on Instagram over the weekend, alongside another picture featuring a 'dead' stag, which has stoked tensions with rivals Derby, who have a ram on their crest.
The controversy comes in the same week American dentist Walter Palmer was condemned across the globe after hunting and killing a popular lion called Cecil in Zimbabwe.
Speaking to the BBC, Mr Al Hasawi said: "I swear I did not do it on purpose. I like fishing and hunting. It had nothing to do with Derby County or any other team."
Al-Hasawi, 44, has been the owner of Forest since 2012 following the death of his predecessor Nigel Doughty. His Instagram profile also features pictures from various fishing hauls.
One user called GemNFFC commented: "Is that a ram you've murdered? I'm a die hard Forest fan and I find this disgraceful. Have you even got a brain in your skull? It's horrible that you'd even post this never mind the heartbreaking drama with Cecil the lion. You should be ashamed."
Davinaxmayfield added: "Yes Forest and Derby are rivals but there are boundaries to the banter and rivalry. This on the other hand is disgusting, especially with the ongoing heartbreak over Cecil the Lion.
"As a life long Forest fan, I am totally against this & don't want our club associated with such awful & cowardly acts against innocent animals."
Lynn Hemsworth, chair of the Derby County Supporters Club, told the Derby Telegraph of her confusion and questioned Al-Hasawi's motivations with the new Championship season less than a week away.
She said: "It's a bit of an odd thing to do. I know people have said before that he 'retaliates' on Twitter and I always think the best thing to do is not to retaliate.
"I don't know what he has done this for."
Another Instagram user, Stephendr, posted: "Utterly, utterly classless and clueless. A mere clown that is making a mockery of an historical and respected club. All are laughing at you from Derby County but enough is enough."
It is unclear from the image, posted to Al-Hasawi's 14,000 followers, if the animal is dead or how it was killed.
Register for free to continue reading
Registration is a free and easy way to support our truly independent journalism
By registering, you will also enjoy limited access to Premium articles, exclusive newsletters, commenting, and virtual events with our leading journalists
Already have an account? sign in
Register for free to continue reading
Registration is a free and easy way to support our truly independent journalism
By registering, you will also enjoy limited access to Premium articles, exclusive newsletters, commenting, and virtual events with our leading journalists
Already have an account? sign in
Join our new commenting forum
Join thought-provoking conversations, follow other Independent readers and see their replies