Outside the Box: Local heroes' standing makes this the year of the statue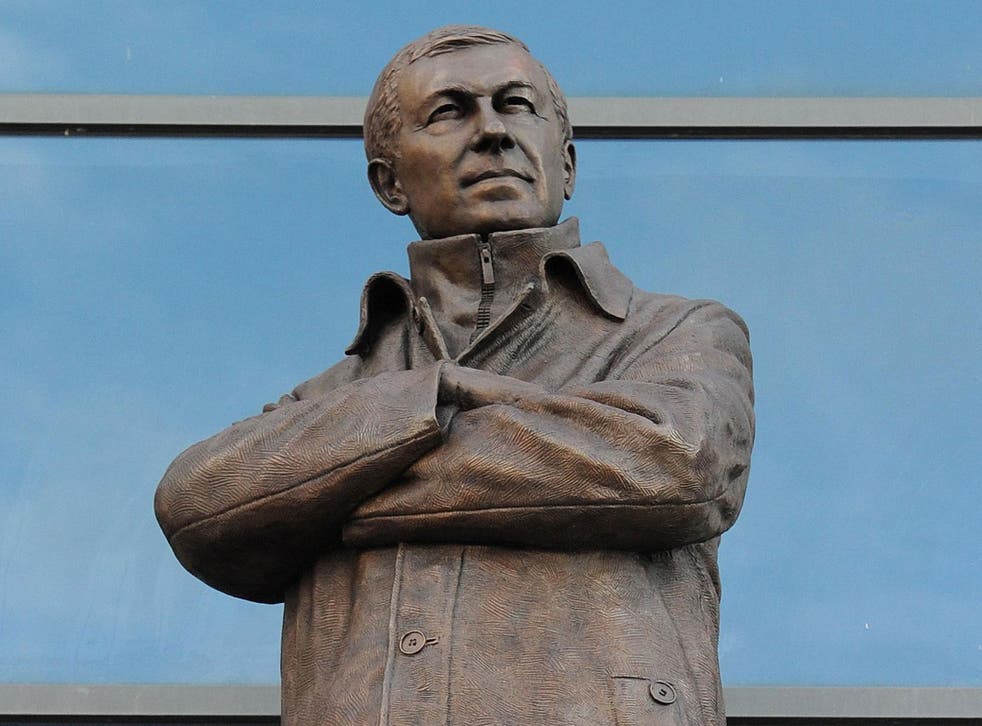 What do Sir Alex Ferguson, Sir Bobby Robson, Don Revie, Denis Law, Roy Sproson and Fred Keenor have in common? Distinguished football figures clearly, but also heroes of whom a statue was erected during 2012. It continues a trend established comparatively recently, which has been meticulously recorded by Dr Chris Stride and Ffion Thomas at the University of Sheffield. Their website www.sportingstatues.com lists some 70 existing tributes to football folk, plus another dozen currently planned. Fifty of them are at British grounds, the oldest being Swindon Town's tribute to their former England international Harold Fleming in 1956. After that it was not until the 1990s that any more were erected at stadiums. "It's very much a new phenomenon," Dr Stride says. "It's a combination of clubs seeking to brand themselves using nostalgia and success, and also fans, who've organised about one-third of them, saying that this is their hero and their ground. So they are particularly popular at what can often be rather bland new stadiums." Best, however, not to let the fans loose on the actual sculpting; when Southampton did so for a statue of the long-serving manager Ted Bates, the result – looking more like Milan Mandaric, the former chairman of hated rivals Portsmouth – had to be taken down within a week, after which a new one was commissioned. Coming soon: Nat Lofthouse at Bolton's Reebok Stadium, Bill Nicholson at White Hart Lane and West Bromwich Albion trio Brendon Batson, Laurie Cunningham and Cyrille Regis in the town centre.
Nothing to Crow about
Good foresight by Brighton and Millwall in bringing their fixture forward to last Tuesday to beat the lack of public transport on Boxing Day, when the game was scheduled. Millwall's lifelong fan Bob Crow, general secretary of the Rail, Maritime and Transport Workers union, was able to keep them up to date with plans for industrial action. Given the prospect of an Underground strike, Arsenal called off their game against West Ham, but Fulham and Queens Park Rangers insist they can cope despite the many fans who use the Tube to reach grounds.
Boot is on another foot
Well done, too, to Stuart Holden of Bolton Wanderers, who has persuaded his team-mates to join him in parting with all manner of clothes and footwear for the town's homeless this Christmas. The American midfielder assembled an impressive collection of designer gear and 60 pairs of his own footwear for local charities. He has hardly had the best of years, having not played for 15 months after two serious knee operations, but hopes to return shortly.
Hansen plays by the book
On the subject of worthy causes, we will know this evening if the Hillsborough single "He ain't heavy, he's my brother" will be the Christmas No 1 ahead of Middlesbrough fan and X Factor winner James Arthur. The BBC pundit and ex-Liverpool defender Alan Hansen, who features on the song, is also backing a novel called Dangerous Score (Dynasty Press), about a footballer seeking justice for himself after being linked with the disappearance of a young woman. The author, Mike Bearcroft, once a Sheffield United junior, will donate part of the royalties to the Hillsborough Family Support Group.
Unarmed and dangerous
The spirit of Alan Partridge lives on in the Signal Radio reporter interviewing Stoke City's defender Andy Wilkinson following last weekend's fractious game with Everton: "On a different day, Andy, the referee might have been throwing yellow cards around like a man with no arms."
Register for free to continue reading
Registration is a free and easy way to support our truly independent journalism
By registering, you will also enjoy limited access to Premium articles, exclusive newsletters, commenting, and virtual events with our leading journalists
Already have an account? sign in
Register for free to continue reading
Registration is a free and easy way to support our truly independent journalism
By registering, you will also enjoy limited access to Premium articles, exclusive newsletters, commenting, and virtual events with our leading journalists
Already have an account? sign in
Join our new commenting forum
Join thought-provoking conversations, follow other Independent readers and see their replies