Outside the Box: That Friday feeling is bound to give you a good night out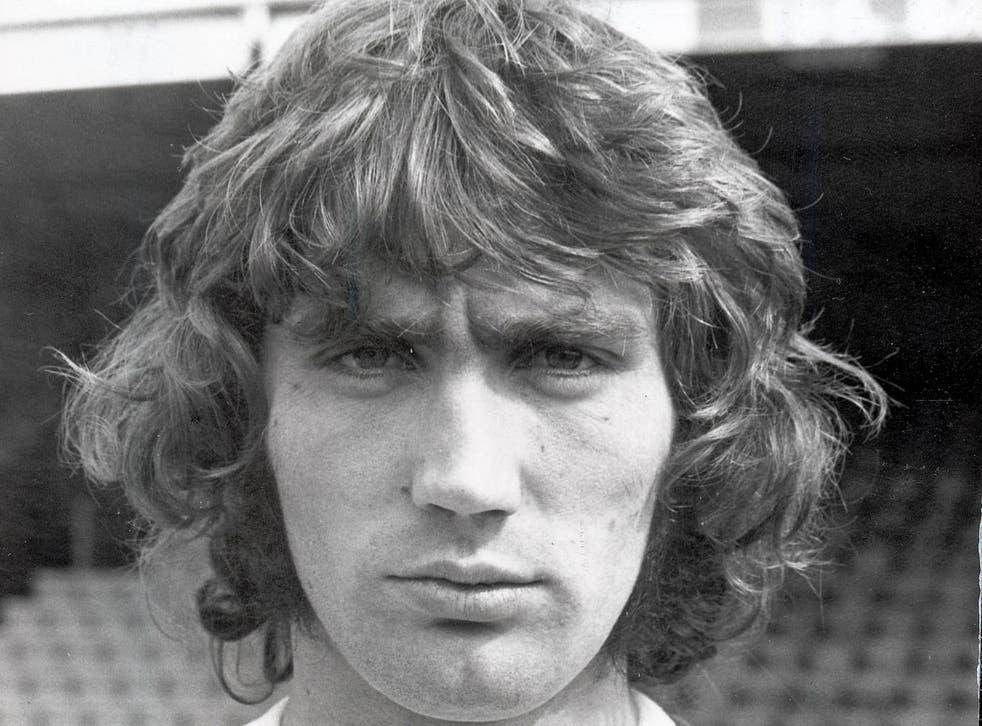 Supporters of Reading and Cardiff City in the Seventies may object to the title, but The Greatest Footballer You Never Saw is about to become more widely celebrated.
The player in question was Robin Friday, whose biography by former Oasis bass player Paul McGuigan and Paolo Hewitt carried that title, and is now to be made into a film. It runs the risk of being accused of exaggeration by those unfamiliar with the man Friday, whose antics on and off the pitch – think George Best, Stan Bowles and Frank McAvennie rolled into one – led to his being named greatest cult hero by fans of his two clubs in a career that lasted less than three years.
At Reading from 1974-76, sympathetic manager Charlie Hurley just about coped with him, but his time under Jimmy Andrews at Cardiff never recovered from Friday taking the train to Wales to sign without a valid ticket and having to be bailed out.
The former borstal boy, failing to curb his drinking and drug-taking, was never likely to hit it off with a disciplinarian manager and in 1977 he retired, aged only 25. By 38 he was dead from a heart attack, which Hewitt believes stemmed from a heroin overdose.
The film is now in pre-production, backed by Film Agency Wales.
A cloud over 'The Sun'
A blogger called Phil Mac Giolla Bhain is the latest victim of Glasgow's great divide after The Sun withdrew at the last minute from serialising his book on the collapse of Rangers, apparently fearing a possible boycott by fans similar to that on Merseyside, where the paper has never been forgiven for its post-Hillsborough coverage.
The Scottish edition of The Sun had publicly trailed the serialisation of Downfall: How Rangers FC Self-Destructed and featured an interview with the author, praising him for breaking the story of the club's £24m tax bill and standing up to "sectarian hate" and death threats.
Rangers supporters who regarded him as a Celtic sympathiser protested in large numbers and the paper's attention was drawn to an anti-Rangers blog he had written about bigotry. The next day, publication was cancelled and The Sun wrote in a leading article that they had been wrong to believe Mac Giolla Bhain was "a proper and sound journalist". He responded in a blog: "It was a commercial decision for The Sun to go for the book and it was the same rationale that made them drop the serialisation."
Not that book sales have been harmed by all the publicity, as it races up the charts in pursuit of some Hairy Dieters and scary erotica.
Draw a vale over Ryder
Still on the subject of financially stricken clubs, what has happened to Keith Ryder? He's the Lancashire businessman whose offer was selected by insolvency specialists Begbies Traynor as the best package to take over Port Vale after they went into administration late last season. He paid £20,000 to cover Vale's pre-season trip to Ireland, a £60,000 non-refundable deposit and half of the club's estimated £180,000 monthly wage bill for July. But then he stopped communicating with the club and the administrator, Bob Young.
Manager Micky Adams worried that players would defect over concerns that wages might not be paid. Young said: "In the 38 years since I first became an insolvency practitioner I have never been in a scenario where you get so far down the line and a party disappears."
There are now five interested parties carrying out due diligence with a view to taking over the club.
Wright got it wrong
The oddest transfer of the summer was surely Manchester City's signing of Richard Wright as their fourth keeper; he had left Preston after a week, declaring he could not bear to be 200 miles away from his family in Ipswich.
Distance to Manchester? A mere 173 miles.
Register for free to continue reading
Registration is a free and easy way to support our truly independent journalism
By registering, you will also enjoy limited access to Premium articles, exclusive newsletters, commenting, and virtual events with our leading journalists
Already have an account? sign in
Register for free to continue reading
Registration is a free and easy way to support our truly independent journalism
By registering, you will also enjoy limited access to Premium articles, exclusive newsletters, commenting, and virtual events with our leading journalists
Already have an account? sign in
Join our new commenting forum
Join thought-provoking conversations, follow other Independent readers and see their replies