Paul Scholes: Emirates was the easy option for Mesut Ozil. He needs a leader - and Arsenal don't have them
In this week's exclusive column, Paul Scholes takes a look at Arsenal before Monday's FA Cup sixth-round tie at Manchester United
Paul Scholes
Friday 06 March 2015 00:42 Comments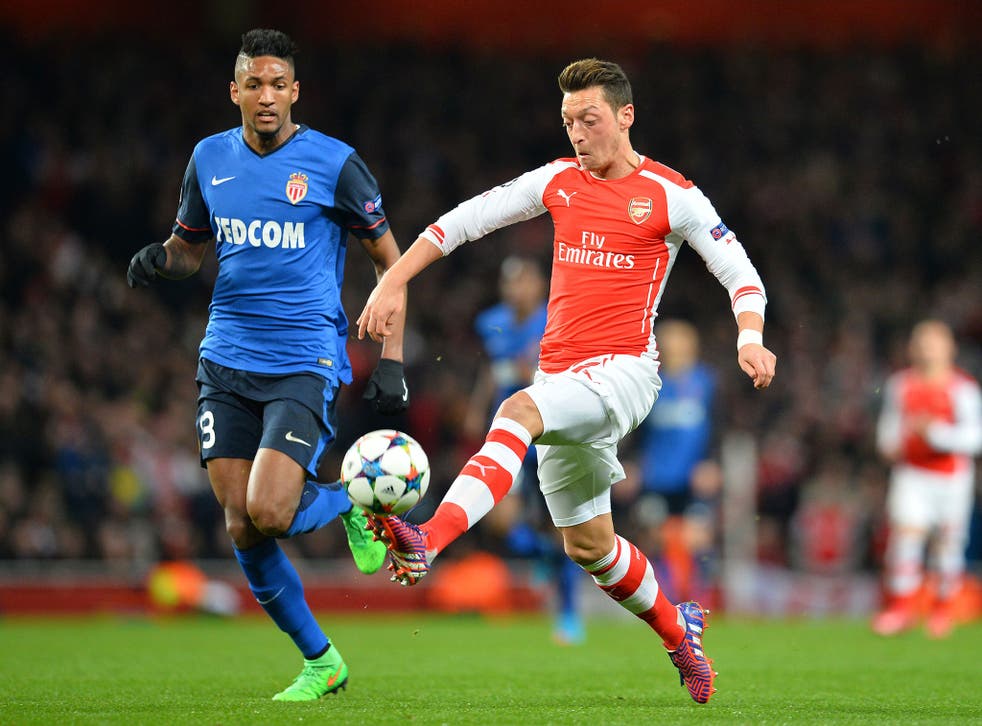 It brings it home to you how much Manchester United's rivalry with Arsenal has dwindled over the last 11 seasons when you tot up the head-to-head going back to the start of the 2004-2005 season. I make it 17 wins for United, five draws and six wins for Arsenal. Mind you, I'm including in those six Arsenal wins the 2004 Community Shield and the FA Cup final the following May that they won on penalties.
I still can't let that 2005 Cup final go. We should have won it.
When United face Arsenal on Monday in the FA Cup at Old Trafford, it is hard to see Arsenal winning even though it has been far from a great season for Louis van Gaal's team. Cup games are always different but on a wider note, I think it will also be United against Arsenal for fourth place over the next 10 games in the Premier League. Liverpool look to me like the best bet for third. They are certainly playing better football than either United or Arsenal.
When it came to playing Arsenal over the last eight years of my career at United, we always went into games against them feeling like we would win – and we usually did. Years earlier I played in the 6-1 win over them at Old Trafford in February 2001. When you look back on that Arsenal team there were some good players and the next season they won the title, beating us at Old Trafford. Since 2004, the decline has been obvious.
It has been said that Arsenal have been better this year, but they still seem to be liable to crumble against a good opponent who is much more focused, as Monaco were last week. Over the years, the big players who were really ambitious – Vieira, Thierry Henry, Cesc Fabregas, Robin van Persie – have all left. They left for the simple reason that Arsenal are not in it to win league titles any more.
Arsenal 2 Everton 0 player ratings

Show all 23
It is hard when you have a recent history as successful as Arsenal were under Arsène Wenger in his first 10 years at the club. Hard in that you will always be compared to great teams of the past – as the current United team are just finding out now. My issue with Arsenal is that I don't think they are striving to be like the great teams of theirs who used to battle us for the league title. They seem happy to finish fourth every year.
Register for free to continue reading
Registration is a free and easy way to support our truly independent journalism
By registering, you will also enjoy limited access to Premium articles, exclusive newsletters, commenting, and virtual events with our leading journalists
Already have an account? sign in
Join our new commenting forum
Join thought-provoking conversations, follow other Independent readers and see their replies