Paulinho 'risks being deported' from China after posing alongside a porn star in a gambling advert
The former Tottenham Hotspur midfielder happily starred in a betting advert alongside adult star Tsukasa Aoi, seemingly unaware both gambling and pornography are illegal in China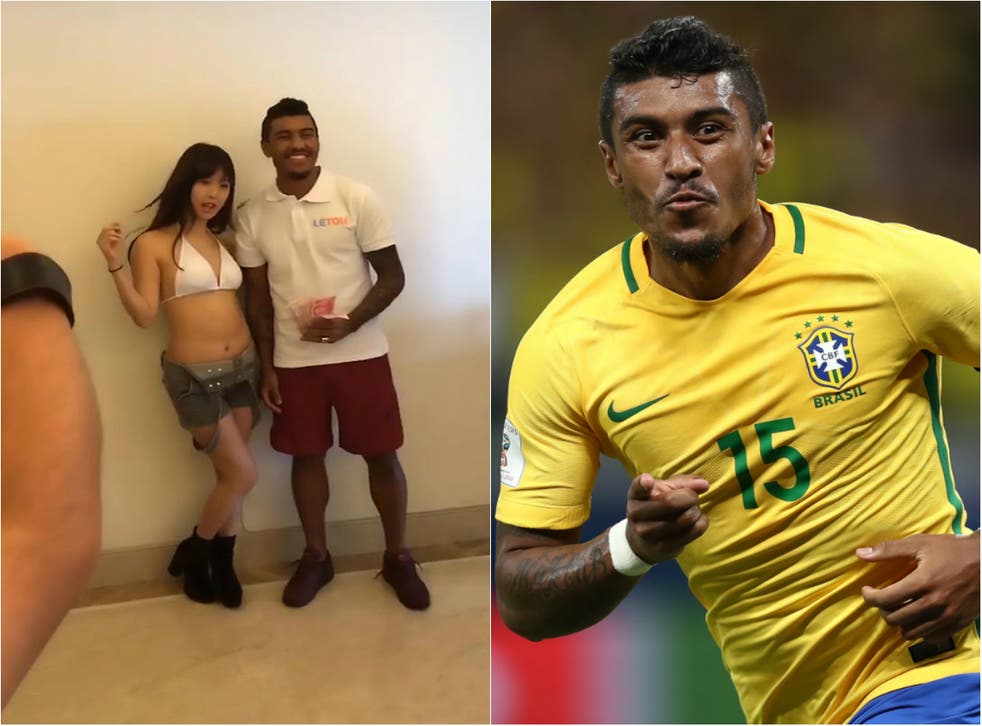 Former Tottenham Hotspur midfielder Paulinho arrived in England as one of Brazil's brightest prospects but ensured a miserable two seasons in the Premier League.
After a promising start his form fell to pieces when he was sent off in a league match against Liverpool and his penchant for missing open-goals led to him becoming something of a comedy figure at White Hart Lane, before he was farmed out to the Chinese Super League team Guangzhou Evergrande.
But things haven't gotten much better for the Brazilian in China.
Despite coming up with the goods on the pitch – he managed 11 goals from midfield last season and already has 3 from 9 outings this season – Paulinho's off-pitch activities have landed him in hot water, and he now risks being deported from the country.
The trouble started when he was photographed promoting the Asian betting company Letou, seemingly oblivious to the fact that gambling is officially illegal under Chinese law.
But he then made matters even worse for himself when he was snapped happily standing alongside the Japanese porn star Tsukasa Aoi – with pornography also against the law in the Asian country.
The footage of a smiling Paulinho with Aoi was recorded at his home in China, with his endorsement of the company surely made even worse by the fact that he is a married Catholic.
Paulinho is now at risk of being deported from the country after effectively breaking two laws, although so far there has been no word on whether the Chinese government will prosecute him for the offences.
If he is forced to quit the Chinese Super League there will be no shortage of clubs hoping to sign him, despite his struggles at Spurs.
And one such club could be European giants Bayern Munich. Carlo Ancelotti is believed to be a big fan of the player, who is a regular for the Brazilian national side having won 38 caps.
Join our new commenting forum
Join thought-provoking conversations, follow other Independent readers and see their replies