English football's dark side in which the young are collateral damage in the search for the next big thing
There is a profound inhumanity behind football's relentless pursuit of the next £40m talent, which leads to thousands of boys being sold the dream, hoovered up, and spat out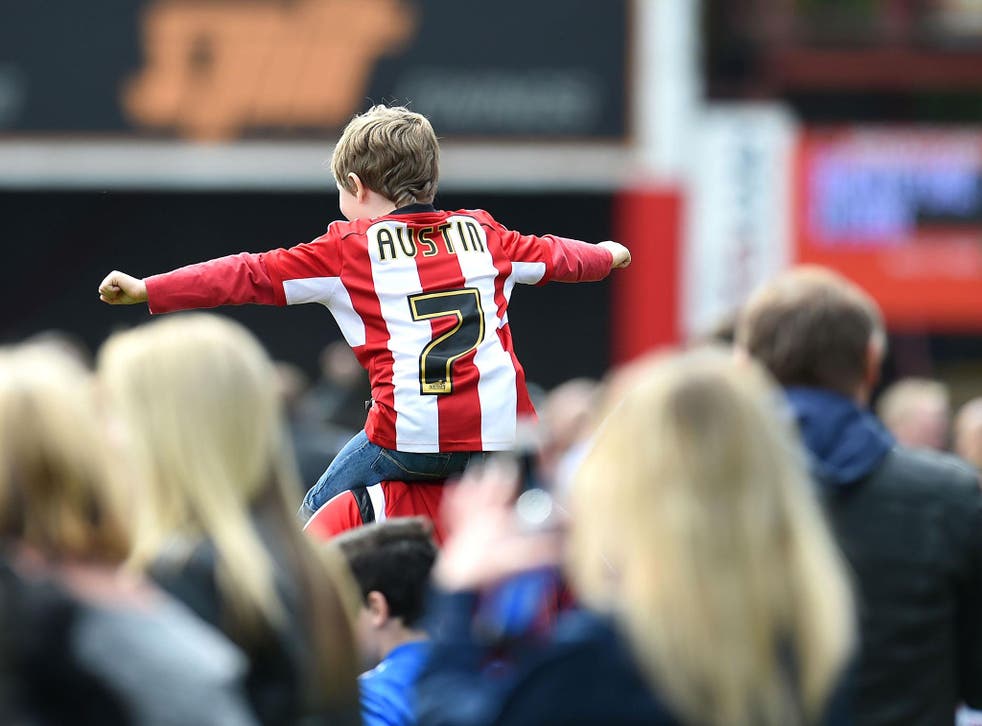 We sat in the still calm of an anonymous side room near an inquest court at Nottingham. It was an encounter which has resonated for me more than any down the years of writing about sport in these pages.
Clair Dunne told me about her teenage son, Reece Staples, who was described by a Nottingham Evening Post banner in the early years of this century as "the next big thing." He trialled with Manchester United before leaving Notts County youth for Nottingham Forest on a big fee in the days when his world seemed a fabulous place.
Like many boys, the step from youth to senior football proved too much for Reece, who was released at the start of the 2008/09 season, and while Forest and football cannot be blamed for what happened next, there was an obvious cause and effect.
Dumped out of the gilded cage, the boy felt no cause for hope, fell into bad company, then into crime, and died on a police station floor when his attempt to smuggle cocaine into Britain by swallowing it went catastrophically wrong. He was 19.
His mother Clair pleaded for "something to be put in place to help boys when they fall out of the game." But the searing testimony of the author and journalist Michael Calvin's new book, 'No Hunger in Paradise', demonstrates the profound inhumanity behind football's relentless pursuit of the next £40m talent, which leads to thousands of boys being sold the dream, hoovered up, and spat out. Only 180 of the 1.5 million boys who play organised youth football will play in the Premier League - a success rate of 0.012 per cent.
Calvin draws on the term used by Professor Ross Tucker, the eminent South African sports scientist, for the young people who find themselves lost in this system – "ghosts in machine" – and you can take your pick of any number whose life stories are painstakingly told.
There is Darren Foxley who we encounter in the unprepossessing surrounds of St Neots Town's ground, being verbally abused while playing for Soham Town Rangers – the latest lifeline in a 'game' he joined at seven, arriving at Charlton Athletic, and later West Ham, who released him.
There is Andre Blackman, rebuilding his life at Crawley, having been deemed surplus to requirement by Arsenal, Chelsea, Tottenham and Portsmouth – all before the age of 16 – and then Bristol City before unsuccessful trials at Leicester, Oldham, Celtic, Plymouth, Dover, Maidenhead and more. Blackman's life outside of football has been chaotic and included crime. It is a miracle that he has made it.
Calvin makes no bones about the way that overbearing parents contribute, some living their lives through their children's modicum of talent, and his depiction of a section of the football agent fraternity is searing. A young player opens his door to the son of an agent who castigates him for failing to drop off tickets for a match. Another is afraid to leave the agent when his contract expires because he believes that individual has "all the connections." It transpires that the agent had been "looking for an agency fee of £2m."
The scale of the problem is such those on the receiving end are helping to provide solutions. Simon Andrews, released by Manchester United at 19 and founder of an independent advice service called The Players Trust, has helped lobby the Premier League for scholarships to be awarded at 15, rather than 16. The Newbart project offers representation to around 30 young rejected players for whom new starts are sought – generally at the top end of the non-league pyramid.
The chance of being in the 0.012 per cent means that the unspoken psychological abuse inflicted on young would-be footballers will go on, though. The story emerged on Tuesday of Moston Tigers Under Eights, from north Manchester. Nine of the team have been snapped up by professional academies for next season and a tenth, the goalkeeper, is on trial at Manchester United.
Clair Dunne remembers her son's own hallowed weeks at Manchester United, living the dream. "He played table tennis with Cristiano Ronaldo and he was thrilled that Rio Ferdinand and Wes Brown high-fived him," she told me. "He really thought they would take him on."
No Hunger in Paradise: The Players, The Journey, The Dream by Michael Calvin; Century, £16.99
Register for free to continue reading
Registration is a free and easy way to support our truly independent journalism
By registering, you will also enjoy limited access to Premium articles, exclusive newsletters, commenting, and virtual events with our leading journalists
Already have an account? sign in
Register for free to continue reading
Registration is a free and easy way to support our truly independent journalism
By registering, you will also enjoy limited access to Premium articles, exclusive newsletters, commenting, and virtual events with our leading journalists
Already have an account? sign in
Join our new commenting forum
Join thought-provoking conversations, follow other Independent readers and see their replies